Collapsing Asset Correlations Have Active Managers Celebrating Trump Disruption
Here's the second "best" thing about the Trump rally.
By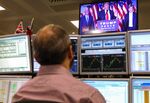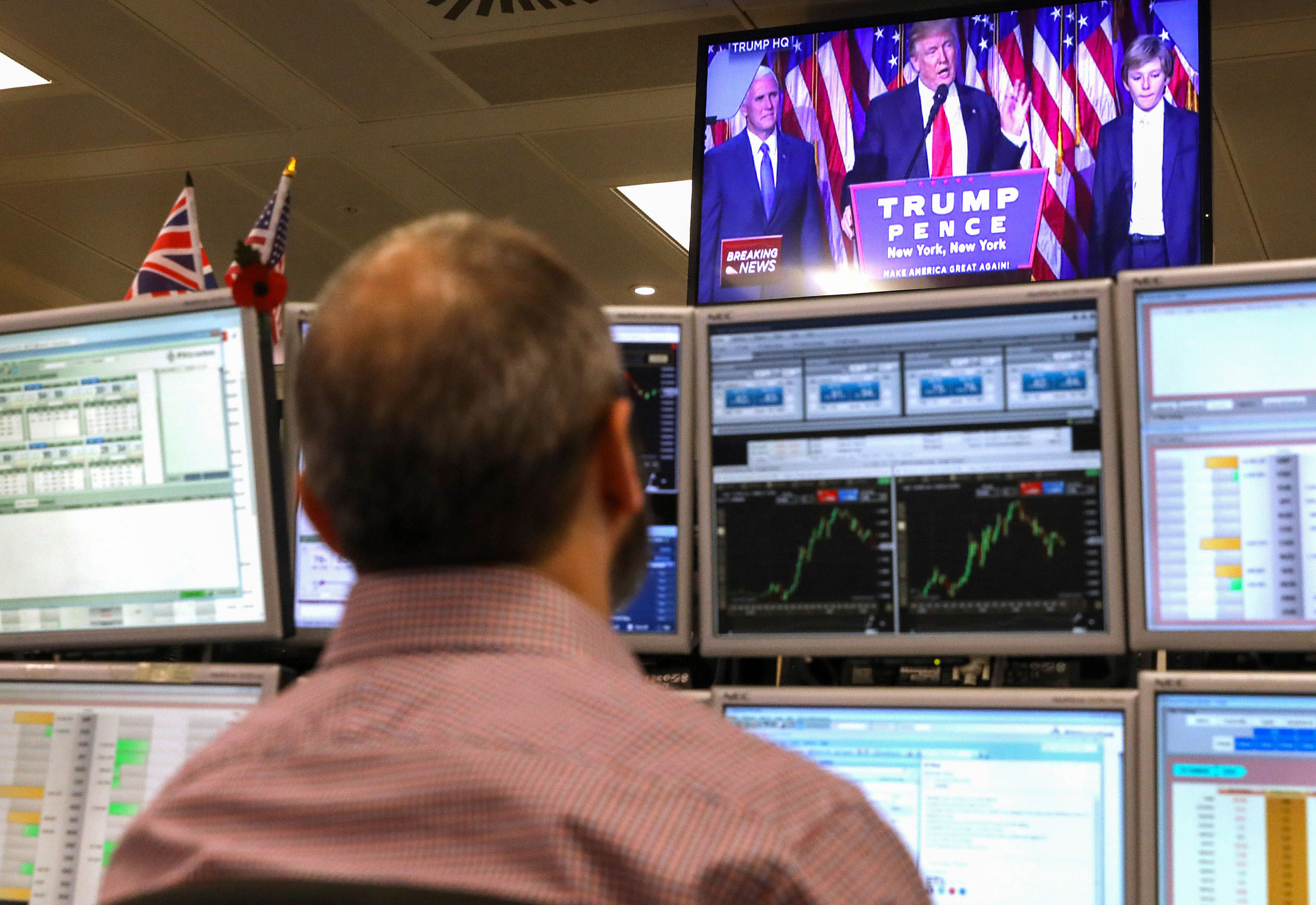 The lockstep moves in financial assets that characterized markets in the past few years are breaking down. And that's got stock pickers ready to pounce.

Correlations among stocks, bonds and other securities have tumbled since the U.S. election, as investors scramble to assess the implications of Donald Trump's policies on global financial markets. For money managers who've been consistently beaten by passive investments, the divergence provides an opportunity to reassert dominance. 
"Capital markets are trying desperately to tease out the exact effects of the incoming Trump administration on everything from health-care and energy policy to consumer spending and interest rates," strategists at Convergex Group LLC wrote in a note to clients Thursday. "All this highlights the second-best thing about the rally since election day — the first meaningful breakdown in correlations between capital market asset prices since the financial crisis.''
For example, the correlation as of Wednesday between high-yield U.S. corporate debt and the S&P 500 fell to 62.5 percent, down from 87.8 percent three months ago, Convergex data show. For high-grade corporates, the link to action on the U.S. stock market is at 15.5 percent, 40 percentage points lower than in October.
While in both cases, the levels are a tad higher than in mid-December -- when the post-election rally in riskier assets reached its peak -- the trend toward a breakdown in lockstep moves is clear, according to Nicholas Colas and Jessica Rabe, strategists at the U.S. brokerage firm.
Correlations between U.S. equity and credit are notably lower compared with October levels, as are emerging-market stocks versus their U.S. counterparts. Meanwhile, average correlations for stocks within the S&P 500 is 62 percent — versus the 70-95 percent correlations normal since 2009, according to the broker.

Convergex's analysis echo Goldman Sachs Group Inc's call last month that fund managers face a stronger chance of outperforming benchmarks this year as the new U.S. administration reprices the outlook for a bevy of listed sectors, increasing the importance of fundamental analysis. This development may fuel hopes that credit and equity fundamentals are staging a return as the era of monetary support fades. 
Lower correlations, in theory, help to reduce market volatility and, thereby, boost the outlook for risk-adjusted returns. Still, the easing of favored Trump trades on Thursday, after the real-estate mogul proffered no details on stimulus plans at his first press conference yesterday, underscores the stubborn importance of macro variables driving markets — in this case, fiscal rather than monetary.

Before it's here, it's on the Bloomberg Terminal.
LEARN MORE