Social Media
A Digital Fact-Checker Fights Fake News
Storyful is using bots to sic reporters on viral hoaxes.
By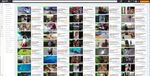 For seven years, Storyful, a social media researcher in Dublin, has consulted for news outlets such as ABC and the Wall Street Journal, using a small team of reporters to try to keep those operations from embarrassing themselves online. Mostly, that's meant fact-checking viral media in real time, making sure a video floating around Twitter really shows, say, the latest barrel bomb explosion in Aleppo—rather than a roadside bomb in Homs—before it goes into a client's breaking-news post.
Since Election Day, the team's strategy has become more complicated. "Fake news has dominated 90 percent of our conversations," says Storyful Chief Executive Officer Rahul Chopra. While Facebook and Twitter denied, then grudgingly acknowledged, the role they played in spreading newsy-looking lies during the crucial final weeks of the presidential campaign, Chopra's staff focused on ways to debunk false items.
Just before Thanksgiving, Storyful released Verify, a free add-on for Google's Chrome browser that automatically tells users whether its 40 journalists around the globe have vetted the videos they're watching. So far, the team has vetted 250,000 videos, with more added daily. A browser icon lights up green if the video is in Storyful's vetted archive, or red if it isn't.
The index is fed largely by automated bots that comb Twitter, YouTube, and other networks for videos that match certain keywords or are spiking in popularity. Unlike Facebook's forthcoming effort to crowdsource the tagging of bogus stories, or Slate's new text-focused fact-checking browser tool, Storyful's Verify incorporates its team's own reporting. The company says it's in talks with social networks about ways it can help but declined to name them because of nondisclosure agreements.
Recently at Storyful's Dublin office, Alan O'Riordan, a former copy editor, described how he confirmed the veracity of footage of a fiery plane crash near Abbottabad, Pakistan. O'Riordan, whose desk clutter included a fifth of whiskey and a shot glass, contacted the uploader, got him to send over unpublished footage, then checked Google Earth to match the remote valley with the scene from the video. "We've inculcated a real copy editor's 'question everything' culture," he said.
Storyful, founded by Irish broadcast journalist Mark Little at the end of 2009, was acquired by News Corp. in 2013 (price tag: $25 million), putting it in the same family as Fox News. Its first Sisyphean goal was debunking viral social media during the Arab Spring. Now its revenue comes from consulting for networks and news sites, helping corporate clients defend themselves against online defamation, and licensing material for amateur video makers.
The New York Times used Storyful to corroborate the story of an Iraqi soldier who survived a massacre by Islamic State fighters, and to obtain video footage for the story. Amateur clients include the Czech taxi driver who filmed Hillary Clinton fainting at ground zero in September. A Storyful spokesman says the cabbie's footage has earned him "well into the six figures." The company's revenue increased 52 percent in 2016, reaching eight figures.
The growing industry of fake news, often disseminated by Eastern European teens in search of a quick buck, will be a tougher challenge. A survey conducted from Nov. 28 to Dec. 1 by researcher Ipsos Public Affairs found that 3 in 4 adults in the U.S. were fooled by fake headlines. Leslie Harris, an attorney who used to run the Center for Democracy & Technology, a nonprofit advocate, says that while she thinks Storyful's model is helpful, the problem is too great to be solved by a Chrome extension. "I'm pretty stumped on this one," she says.
Harris lives down the block from Comet Ping Pong, the Washington pizzeria where a gunman from North Carolina fired off a semiautomatic rifle last month. The gunman later said he was "self-investigating" long-discredited viral claims that an underage sex ring with ties to Democrats was operating in the basement. The so-called Pizzagate hoax picked up heat from spam Twitter accounts and credulous media outlets in November, after right-wing sources bounced it around in their own echo chambers.
Storyful says that's a common MO for social media propagandists. Both Islamic State and the neo-Nazis who call themselves alt-right refine their messages and distribution strategies as much as possible within closed networks before trying to push them into the mainstream with Twitter chaff. Harris has asked Vice President-elect Mike Pence, who also resides in the neighborhood, to speak out against the Comet pizza hoax. He hasn't responded.
The Storyful strategy is a little more concrete. "Let's figure out ways to close these highways for known bad actors," says New York staffer Ben Decker. He envisions using the same playbook Storyful uses to tackle Islamic State propagandists: identifying key uploaders, unmasking the personalities behind them, and sharing the data with clients and social media platforms.
The bottom line: Having vetted 250,000 videos for its Chrome add-on, Storyful is an early leader in the growing business of identifying fake news.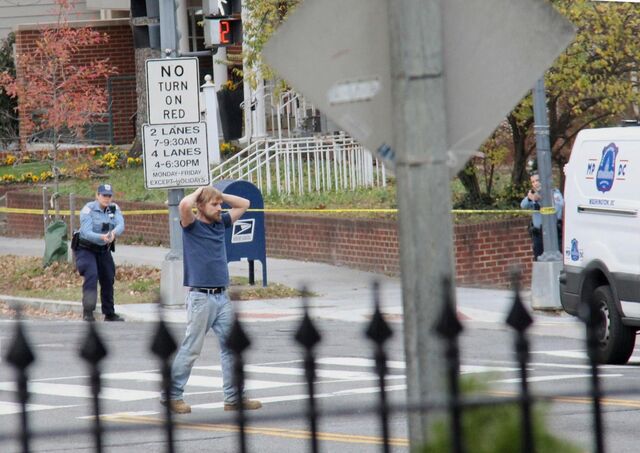 Before it's here, it's on the Bloomberg Terminal.
LEARN MORE