Snap Makes U.K. Tax Hub as Part of International Expansion
By
Messaging app maker is adding staff and office space in London

Snap will pay U.K. taxes on sales from some non-U.S. countries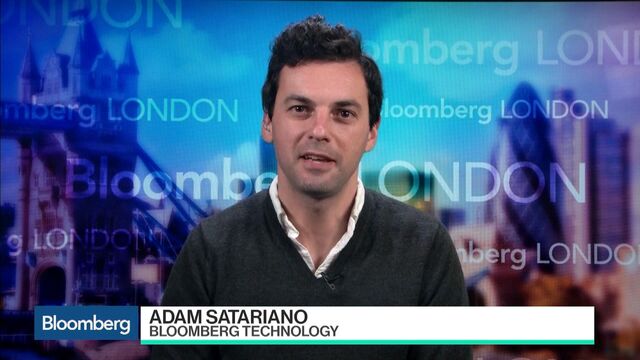 Snap Inc., the Los Angeles-based maker of the popular Snapchat messaging app, named London as its international headquarters and said it will pay U.K. taxes on sales booked in some overseas markets.
Snap, which has been prepping for an initial public offering, has been adding office space in London's Soho neighborhood to accommodate the roughly 75 employees it has in the city, up from six last year.
Snap said it will book revenue in the U.K. on sales made in the country, as well as in territories where it has no local entity or sales team. The company, which also recently opened an office in Paris, contrasted the tax structure with other Silicon Valley firms who have come under scrutiny from government regulators for making areas such as Ireland or Luxembourg its European hubs in order to take advantage of more favorable tax rates.
The move is a win for the U.K. as it attempts to lure businesses to the country following the June vote to exit the European Union. London is a hub for the global advertising industry that Snap depends for its revenue.
"We believe in the U.K. creative industries," said Claire Valoti, general manager of Snap's London office, said in a statement. "The U.K. is where our advertising clients are, where more than 10 million daily Snapchatters are, and where we've already begun to hire talent."
Snap's international sales are still small, but global expansion will be a key part of Chief Executive Officer Evan Spiegel's effort to convince investors the unprofitable company is worth the roughly $25 billion valuation it's said to be seeking in a public offering this year. Of the 150 million users who log in to Snapchat daily, more than 50 million are in Europe. Snap declined to comment on its IPO plans.
The company has signed up local companies to advertise on Snapchat, including retailer John Lewis and the financial services group Nationwide.