markets
Forget 30 Years of Stock and Bond Divergence, Bernstein Says
By
Positive equity-bond correlation to come back, Bernstein says

Investors should expect lower returns in next five to 10 years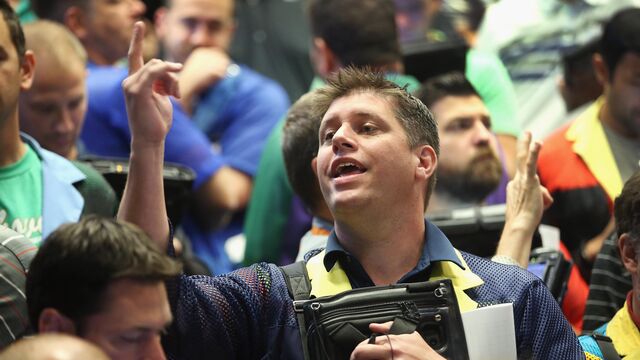 It was nice while it lasted.
Three decades of divergence between stocks and bonds may be about to end, according to Sanford C. Bernstein & Co., necessitating a total shift in investor assumptions. The new era, marked by rising or more volatile inflation, will see equities and bonds return to the correlation they've displayed since 1763, analysts led by Inigo Fraser Jenkins wrote in a recent note to clients.
Despite positive returns from both asset classes in recent years, brokerage and research firm Bernstein says that correlations have been in fact negative, an unusual occurrence historically. They attribute this to the decline in the level of inflation. "If the path of inflation is set to be generally upward from here then we should expect this correlation to rise," the analysts said.

Now, not only will investors find it harder to diversify, they'll also have to contend with rising volatility and a "markedly lower" return outlook for both asset classes.
"A 60:40 allocation to passive long-only equities and bonds has been a great proposition for the last 35 years," the analysts said. "We are profoundly worried that this could be a risky allocation over the next 10."
The Bernstein call echoed that of investment advisory firm Research Affiliates, which said in October the odds of making even a 5 percent annualized return on traditional investments in the next 10 years are slim.
(
Updates to add reference to Research Affiliates' report in final paragraph.
)
Before it's here, it's on the Bloomberg Terminal.
LEARN MORE