Trump Accepts Intelligence Findings on Russia, Priebus Says
By and
Advisers note China, Iran, others also behind cyberintrusions

Democrat Schiff says Trump trying to deflect focus on Putin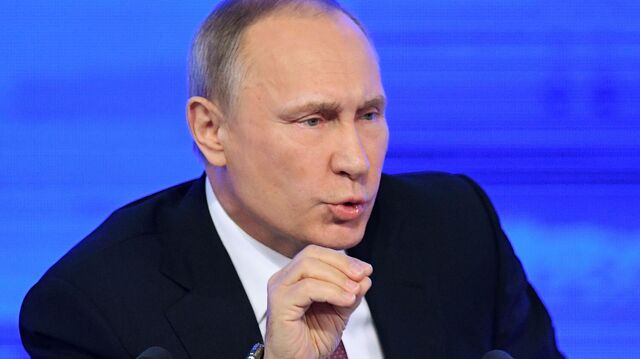 Donald Trump's incoming chief of staff said the president-elect accepts the findings of U.S. intelligence agencies, who concluded that Russian President Vladimir Putin ordered a hacking and disinformation campaign to influence the U.S. election and preferred Trump to win.
"I think he accepts the findings," and Trump is "not denying that entities in Russia were behind this campaign," Reince Priebus said in an interview on "Fox News Sunday." "Actions may be taken" after the intelligence community makes recommendations, he added.
At the same time, Priebus said regular attempts by Russia, China and Iran to influence U.S. elections have been going on for decades: "We have bad actors around the world. We have had bad actors, including the Russians."
In a statement Friday following an intelligence briefing on the hacks, Trump made a similar point, which was taken up Sunday by Kellyanne Conway, a senior Trump adviser, on CNN's "State of the Union."
Trump "makes very clear that Russia, China and others have attempted to attack different government institutions and businesses and individuals and organizations over a series of time," Conway said.
Deflection Tactic
Representative Adam Schiff of California, the top Democrat on the House intelligence committee, said lumping other countries into the mix was a way to deflect the intelligence report's conclusion that an influence campaign on the U.S. election had been ordered by Putin. Trump recently praised the Russian leader as "very smart."
"He included everyone but the 400-pound fat guy," Schiff said on CNN, referring to Trump's contention in September that such a person may have been behind the attacks on the Democratic National Committee. "It's still more denial about what took place."
Trump on Saturday said in a series of tweets that friendship with Russia would benefit the U.S. "Having a good relationship with Russia is a good thing, not a bad thing," he wrote. "Only 'stupid' people, or fools, would think it is bad! We have enough problems around the world without yet another one."
Amid worries about the president-elect's apparent courting of Russia, Senate Majority Leader Mitch McConnell said Trump's cabinet choices, including retired generals James Mattis, tapped as defense secretary, and John Kelly, nominated to be secretary of homeland security, are appropriately suspicious of the U.S.'s old Cold War adversary.
Dashed Hopes
"I don't think it's all that unusual for a new president to want to get along with the Russians," McConnell said on CBS's "Face the Nation." "I remember George W. Bush having the same hope. My suspicion is these hopes will be dashed pretty quickly."
"The Russians are clearly a big adversary and they demonstrated it by trying to mess around in our election," McConnell said, adding that he believed they had done so "naively" to help Trump.
Representative Devin Nunes, chair of the House intelligence committee and a member of Trump's transition team, said on "Fox News Sunday" that Trump has picked other Russia hawks for his team, including Representative Mike Pompeo of Kansas as CIA chief and former Senator Dan Coats as director of national intelligence. Those choices balance retired General Michael Flynn, the incoming national security adviser,, who has appeared on Russia's state-sponsored news agency, and Rex Tillerson, the former Exxon Mobil Corp. chief with long business ties to Putin.
Weak DNC Defenses
Priebus, echoing recent Twitter posts by Trump, blamed the DNC, which he described as a "sitting duck," for falling victim to hackers because the party organization "had nearly no defenses on their system, and when they were warned multiple times by the FBI, they didn't respond."
On Friday, top U.S. intelligence officials met with the Trump to present evidence that Putin personally ordered cyber and disinformation attacks on the U.S. campaign. Their intelligence report concluded that Republican entities as well as the Democratic party had been targeted by the Russian cyber attacks.
Asked if Trump sees WikiLeaks founder Julian Assange as more credible than the U.S. intelligence community, Priebus said Trump has "tremendous respect" for the American intelligence community and doesn't think Assange is a "good guy."
In a Jan. 4 tweet, Trump cited Assange as saying "a 14-year-old could have hacked" John Podesta, Hillary Clinton's campaign chairman, and cited Assange saying that the Russians "did not give him the info!"
A later tweet by Trump stated: "The dishonest media likes saying that I am in Agreement with Julian Assange - wrong. I simply state what he states, it is for the people."
Nunes said the U.S. has known for some time that Russia is a "sophisticated bad actor in the cyber realm." Even so, he said the focus on Russia was an attempt by the Democratic Party and the news media to "change the narrative" after Clinton's election loss. "I don't buy that," the California Republican added.
Before it's here, it's on the Bloomberg Terminal.
LEARN MORE