AIIB's Jin Says Bank's Door Still Open to Trump After Obama Snub
Bloomberg News
AIIB President Jin Liqun says about 30 countries plan to join

Bank lent $1.73 billion to 9 projects in 7 nations last year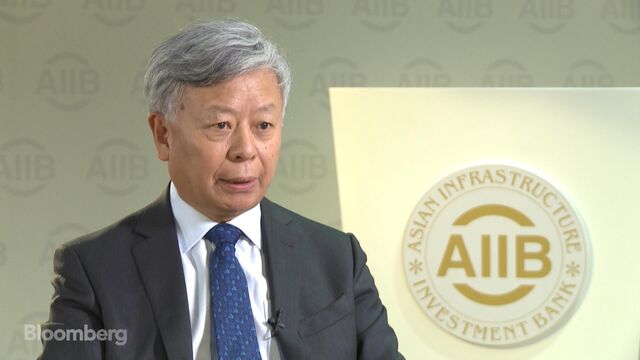 One year after opening with 57 charter members, the China-led Asian Infrastructure Investment Bank remains open to the U.S. joining, President Jin Liqun said.
"The door will remain that way," Jin said in a Bloomberg Television interview, when asked whether he expects the U.S. would reconsider becoming a member. "We maintain a consistent policy. The AIIB is a multilateral development institution."
About 30 countries are waiting to join, Jin said at the bank's headquarters in Beijing. The lender with $100 billion of pledged capital, part of Chinese President Xi Jinping's push to expand the nation's global influence, backed nine projects in seven countries last year.
Before it opened last January, Barack Obama rejected joining, only to see several of the closest American allies sign up. Now Beijing is preparing for the incoming U.S. administration of Donald Trump, who's already straining ties before taking office Jan. 20.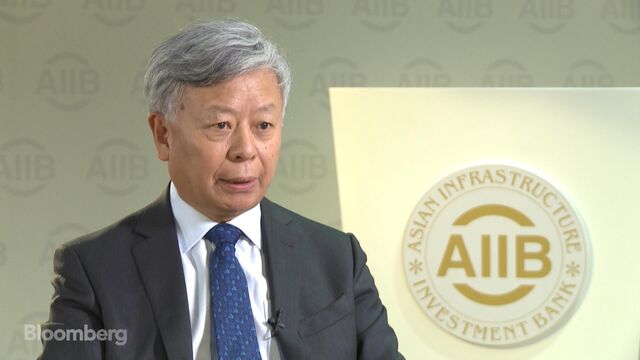 Jin, a former deputy finance minister who also has worked at the World Bank and the Asian Development Bank on China's behalf, is still optimistic despite recent tensions.
"We can work very well together," Jin said, adding that senior officials in the U.S. government, including Democrats and Republicans, have shared with him their praise for the new institution. "I'm very much encouraged by the very positive comments on AIIB."
The AIIB got a boost last year when the U.K., Germany, France and Italy became members. Other American allies such as Australia, South Korea and Canada also joined, leaving the U.S. and Japan as the only Group of Seven holdouts.
Read More: Canada to Join China-Led Infrastructure Bank in Win for Xi
The AIIB's inaugural projects ranged from a slum upgrade in Indonesia to a new pipeline linking gas fields in Azerbaijan to markets in Southern Europe, via Turkey. The bank lent $1.73 billion last year, exceeding an earlier target of $1.2 billion.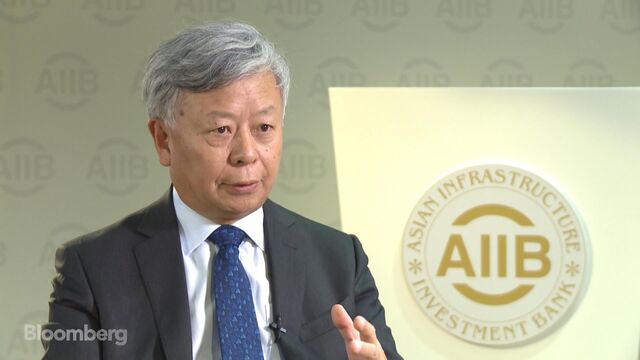 Jin said 75 percent of the bank's projects so far are proposed and co-financed with existing lenders, including the Washington-based World Bank, Manila-based ADB and London-based European Bank for Reconstruction and Development, while AIIB staff selected the remainder.
The AIIB will continue to collaborate closely with those other multilateral lenders while beefing up its own capability and working to increase its disbursements, according to Jin. "The pipeline is getting bigger," and the bank's priority is to "have a better balance across the regions, countries and sectors," he said.
Read More: Xi Says AIIB to Boost Asia Infrastructure Investment
Jin, one of the first post-graduate students to study English literature after China's Cultural Revolution, is fluent in English and French and translated The House of Morgan, a book on the J.P Morgan empire by American author Ron Chernow, into Chinese in 1996. He also served as supervisory chairman of the country's sovereign wealth fund.
Now, he said, he's confident the country's economy will fare well during its transition to new drivers of growth.
"China is faced with a number of challenges, particularly restructuring the economy, moving from excessive dependence on external sectors to domestic consumption, and improving the efficiency of the Chinese economy, not aiming at simply the numbers of the growth," he said.
Factories and services activities capped a year of strengthening across several indicators. But under the hood, risks remain: Increasing pressure on the yuan, rising capital outflows and concern Trump may make good on threats of punitive measures against China's exports.
"China is a very much resilient country," Jin said. "Leadership is also capable to deal with very tough issues."
Foreign reserves fell for a sixth month in December, bringing the 2016 drop to $320 billion. Capital outflow pressures have intensified as the yuan posted its steepest annual drop in more than two decades. To prevent capital flight, authorities have recently announced new measures, including extra requirements for citizens converting yuan into foreign currencies.
Read More: China Gets Stricter on Forex Transactions to Limit Outflows
"Some measure to address this issue in my view probably is necessary," Jin said. "I hope things would stabilize very soon, and some kind of panicking on part of investors would disappear."
Jin said the global economic outlook this year is more positive than last year.
"If you look at the short-term cyclical recovery, and long-term trend, these two factors seem to be doing pretty well," Jin said. "That would in my view favor infrastructure investment both in emerging market economies and in developed countries, which in turn will help sustain the growth. It is gratifying to learn that even in the U.S., they would like to spend more money in the infrastructure."
— With assistance by Tom Mackenzie, and Miao Han
Before it's here, it's on the Bloomberg Terminal.
LEARN MORE