Trump Rhetoric Raises Specter of 1930s-Style Trade War
By
Economists say U.S. imposed tariffs would damage Asian growth

China is most exposed but rest of Asia will suffer too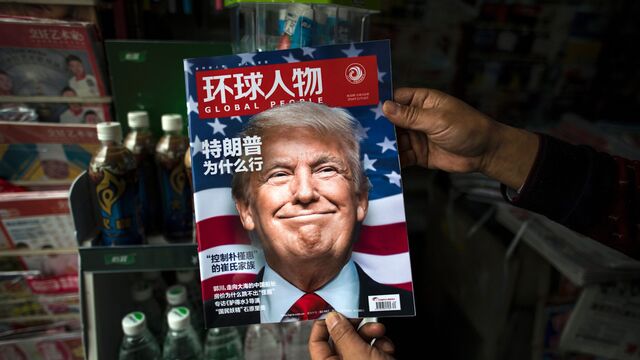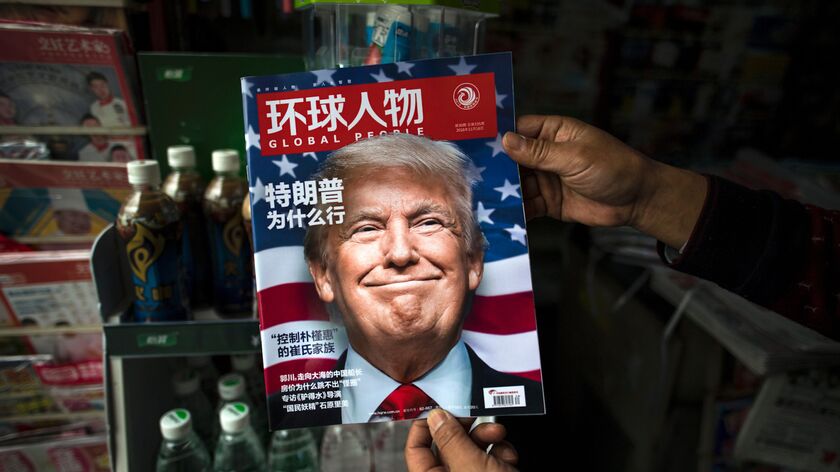 U.S. President-elect Donald Trump's promise to shrink a trade deficit with China through punishing tariffs wouldn't just hurt the world's second-biggest economy -- it would also damage the rest of Asia too.
That's the increasing view of economists who say the risk of significant Trump-triggered trade tensions could slow growth in the world's best performing region, which accounts for 67 percent of America's goods trade deficit, according to a Morgan Stanley.
"Donald Trump's campaign proposal to impose hefty tariffs on China has raised the specter of 1930s-style trade wars," said Priyanka Kishore, lead Asia economist at Oxford Economics in Singapore. "While we attach a low probability to a full-blown escalation, economies across Asia will have to brace themselves for rising protectionism amid subdued global growth and rising Western populism."
Kishore added that another risk is that Trump goes beyond targeting expected areas such as iron and steel, and imposes new trade restrictions on textiles, electronics, cars, computers and more. Under such a scenario, she said the pain would spread well beyond China because of the potential downstream impact.
China is prepared to step up its scrutiny of U.S. companies in the event Trump takes punitive measures against Chinese goods, according to people familiar with the matter. The options include subjecting well-known U.S. companies or ones that have large Chinese operations to tax or antitrust probes, the people said, asking not to be identified because the matter isn't public.
Complex Picture
A smartphone exported to the U.S. may only be assembled in China with parts sourced from other countries in Asia. However, headline trade statistics don't necessarily capture that supply chain. Instead, they label the phone as a Chinese export, distorting its trade balance with the U.S.
Analysis of foreign value-added content of China's exports shows how complex the picture is.
"China accounts for only 16 percent of electronic and computer imports into the US, while the rest of Asia-ex Japan accounts for a similar share and Japan 8 percent," Kishore said. "But standard trade statistics show that China's share in total U.S. imports of electronic products is more than 40 percent."
Twitter Pronouncements
Since winning the U.S. Presidential election, Trump has backed up fiery campaign rhetoric toward China with a series of pronouncements on Twitter and the appointment of China hawks, including Peter Navarro, to key roles. Navarro has blamed China's 2001 entry into the World Trade Organization for eroding America's manufacturing base.
"The recent shift in political rhetoric in the U.S. has increased the risk of potential policy changes related to trade," Morgan Stanley economists led by Hong Kong-based Chetan Ahya wrote in a report. "As these potential policy changes are aimed at improving the U.S. position in global trade, Asia will be a main focus."
China, Korea and Japan would be the worst affected given they sell more to the U.S. than they buy back and because of their roles in a deeply intertwined regional supply chain, according to Morgan Stanley. Vulnerable industries include telecommunications, computers and cars.
Chinese state media has warned the country can fight back, saying that Trump will be met with "big sticks" if he tries to ignite a trade war or further strain ties.
"There are flowers around the gate of China's Ministry of Commerce, but there are also big sticks hidden inside the door -- they both await Americans," the Communist Party's Global Times newspaper wrote in an editorial Thursday.
Trade Retaliation
China can also retaliate against U.S. investment in China by targeting sectors like electronics and textiles. As the world's second biggest financier of U.S. government debt, it could also respond by selling down its holdings of Treasuries. Then there's the nuclear option: devalue the yuan.
"This could the first step towards, the first step on a long ladder, the end of which is a 1930s-style environment where we've got collapsing global trade, we've got default on debt, we've got international relations gradually falling apart, eroding, and we're back into that environment," Erik Britton, a director at Fathom Consulting in London, said on Bloomberg Television.
While a sudden move to sell Treasuries or weaken the yuan look unlikely, for now, China would still likely hit back, said Chi Lo, greater China senior economist at BNP Paribas Investment Partners in Hong Kong.
"Trade retaliation is very likely," he said, noting that U.S. investment in China is higher than Chinese investment in America. "This means that the U.S. would be hurt more by China's retaliation than it could hurt China. This also implies that the U.S. does not have much leverage over China in a trade war."
It remains to be seen by just how much the President-elect will deliver on fiery campaign rhetoric but, for now at least, the risk of a full blow trade war remains remote. The American Chamber of Commerce in China on Friday called for an easing of trade tensions.
Yet the risk remains.
"The possibility that a Trump administration will impose substantial, across-the-board, trade tariffs on trading partners cannot be completely ruled out," said Oxford's Kishore.
(
Corrects name of American Chamber in 18th paragraph in story first published Jan. 6.
)
Before it's here, it's on the Bloomberg Terminal.
LEARN MORE