Trump Sees FBI Admission on Hacking Bolstering His Doubts
By and
President-elect Trump says 'so how and why are they so sure'

Trump scheduled to be briefed Friday on campaign breach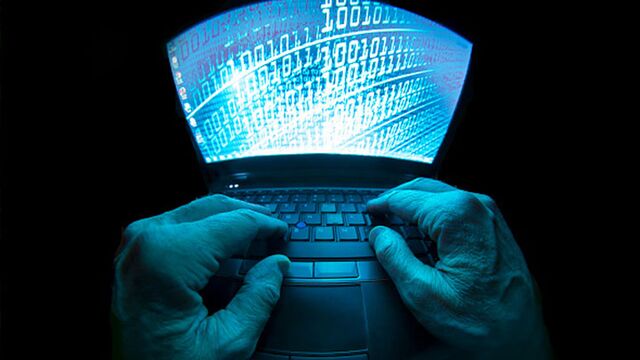 U.S. President-elect Donald Trump gets his long-awaited briefing from intelligence agencies Friday, as he called for a congressional investigation into news leaks reporting some of their findings about Russian hacking of the presidential election before he got a chance to see them.
"I am asking the chairs of the House and Senate committees to investigate top secret intelligence shared with NBC prior to me seeing it," Trump wrote on Twitter Friday. NBC News and the Washington Post reported Thursday evening that the report on hacking says U.S. intelligence picked up senior Russian officials celebrating Trump's win. An unclassified public version of the report may be released later Friday.
Trump's comments come a day after his criticism of intelligence agencies was rebuffed on Capitol Hill while fresh questions were raised about the FBI's investigation into the hacking.
Director of National Intelligence James Clapper, FBI Director James Comey and Central Intelligence Agency chief John Brennan were scheduled to meet Trump in New York at 12:30 p.m. to review the evidence behind their conclusion that senior Russian officials were aware of and directed the computer breaches of Democratic officials and organizations last year.
In an admission seized upon by Trump, the Federal Bureau of Investigation said the Democratic National Committee rebuffed requests by federal agents to inspect computer servers that had been breached last year, forcing them to rely on third-party cyber security data to investigate the hack, the FBI said.
"So how and why are they so sure about hacking if they never even requested an examination of the computer servers?," Trump said on Twitter late Thursday evening. "What is going on?" In an interview Friday with the New York Times, Trump called the focus on Russian hacking "a political witch hunt."
"With all that being said, I don't want countries to be hacking our country," he added.
'Even More Resolute'
Yet Clapper, testifying to the Senate Armed Services Committee earlier Thursday, said that the intelligence agencies' confidence in their findings is now "very high" and they are "even more resolute" in their findings about Russian involvement than when they first weighed in on the issue publicly on Oct. 7. That conclusion would likely be based on a range of intelligence data and sources.
"The FBI repeatedly stressed to DNC officials the necessity of obtaining direct access to servers and data, only to be rebuffed until well after the initial compromise had been mitigated," the agency said. "This left the FBI no choice but to rely upon a third party for information. These actions caused significant delays and inhibited the FBI from addressing the intrusion earlier."
While intelligence agencies hadn't previously confirmed that the DNC refused to provide access to its computers, they had disclosed that they depended on private cyber security companies.
In October, Timothy Barrett, spokesman for the Office of the Director of National Intelligence, said that U.S. intelligence "independently observed technical activity that is consistent with the forensic evidence identified by a private cyber-firm and is consistent with our general understanding of cyber activities by the Russian government."
Although Barrett didn't name the company, CrowdStrike Inc. released technical details last year to demonstrate hacking attacks against the DNC and other groups were carried out by the Russian government.
Fancy Bear
CrowdStrike said it found evidence that hacking attacks were carried out by two Russian government hacking groups. One that it calls Fancy Bear is believed to be an arm of Russia's military intelligence agency. The other, which it calls Cozy Bear, is believed to be run by Russia's Federal Security Service, the successor to Russia's KGB, where Putin once worked.
Officials at the DNC disputed the latest FBI statement.
"Beginning at the time the intrusion was discovered by the DNC, the DNC cooperated fully with the FBI and its investigation, providing access to all of the information uncovered by CrowdStrike - without any limits," DNC Press Secretary Eric Walker said in a Thursday statement. "The DNC had several meetings with representatives of the FBI's Cyber Division and its Washington (DC) Field Office, the Department of Justice's National Security Division, and U.S. Attorney's Offices, and it responded to a variety of requests for cooperation, but the FBI never requested access to the DNC's computer servers."
'Very Smart'
President Barack Obama last week imposed sanctions against top Russian intelligence officials and agencies and expelled 35 Russian operatives from the U.S. Russia has denied any role in the computer attack. Putin has vowed " a proportional" response, though is holding off until after Trump takes office Jan. 20.
Trump praised Putin's restraint, calling him "very smart."
The public tug-of-war between Trump and the intelligence community he'll oversee starting Jan. 20 has left many current and former analysts concerned about the potential fallout it could have.
'Skepticism and Disparagement'
"There is a difference between skepticism and disparagement," Director of National Intelligence James Clapper told the Senate Armed Services Committee Thursday when asked about Trump's repeated questioning of the intelligence agencies' conclusions and reliability. "Public trust and confidence in the intelligence community is crucial."
Obama echoed that thought. In a television interview Thursday he said that "it's going to be important to make sure the president and the intelligence communities are both working on the best possible information."
"My hope is that when the president-elect receives his own briefings and is able to examine the intelligence as his team has put together and they see how professional and effective these agencies are, that some of those current tensions will be reduced," Obama told WMAQ-TV in Chicago.
— With assistance by Nafeesa Syeed, and Justin Sink
Before it's here, it's on the Bloomberg Terminal.
LEARN MORE