pursuits
Vancouver Home Prices Climb 18% in 2016 on Meager New Listings
By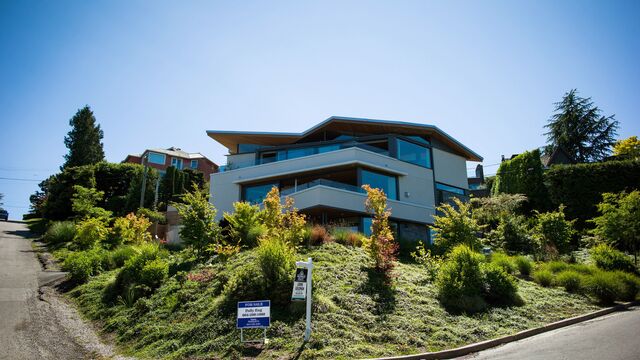 Vancouver housing prices climbed 18 percent last year and sales were the third highest on record, a gain that prompted governments to set tougher rules to prevent a crash.
Residential prices reached C$897,600 ($673,400) in December, according to a report Wednesday from the Real Estate Board of Greater Vancouver, based on a composite benchmark price. The price gains were driven by buyer demand outpacing supply, with a mere 0.6 percent increase in new listings, the group's report said.
Jumbo mortgages and bidding wars on homes in the Pacific Coast city led British Columbia to set a 15 percent tax on foreign buyers in August, and the federal government to toughen mortgage rules in October. The realtor figures Wednesday showed some success in curbing the price surge -- gains were powered in the first half of the year, with the index receding by 2.2 percent in the last six months of 2016.
"The long-term effects of these actions won't be fully understood for some time," said Dan Morrison, the board's president. "Escalating prices caused by low supply and strong home buyer demand brought more attention to the market than ever before."
The 39,943 residential units sold represented a 5.6 percent decline on the year, with the total the third highest on record behind 2015 and 2005. On the month, home sales fell 22.6 percent in December from November, and were down 39.4 percent from 12 months earlier.
Even with Vancouver's strong job market supporting demand, some of the prices in the city are hard to fathom for many Canadians. Single family detached home prices averaged C$1.68 million in December.
— With assistance by Erik Hertzberg
Before it's here, it's on the Bloomberg Terminal.
LEARN MORE