Eight Trump Cabinet Nominees Called 'Troublesome' by Schumer
By
Wants two days of hearings and full paperwork on each choice

Will consider high court picks if they are in the mainstream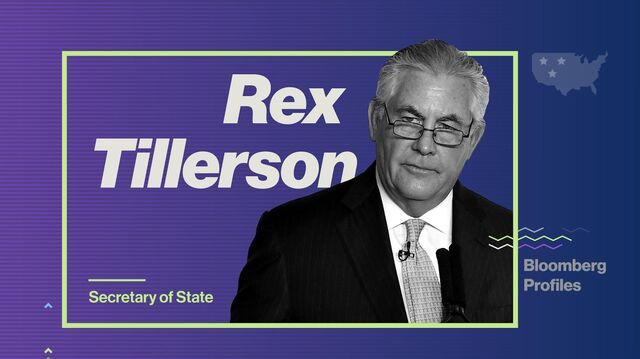 Senate Democratic leader Chuck Schumer said his party views eight of Donald Trump's Cabinet choices as being "the most troublesome" and wants at least two days of hearings for each of them.
"We have asked for fair hearings on all of those nominees," Schumer of New York told reporters Wednesday in Washington. "There are a lot of questions about these nominees."
Confirmation hearings begin next week for a number of the president-elect's Cabinet picks, and several already overlap on a single day, Jan. 11. Majority Leader Mitch McConnell said minutes earlier that he hopes the Senate would be ready to confirm some of the nominees shortly after Trump is inaugurated on Jan. 20, just as it did when President Barack Obama first took office. Under current Senate rules, Democrats can delay Senate confirmation of nominees but can't block them on their own.
Schumer's office said the eight nominees targeted by Democrats for extra scrutiny are Rex Tillerson for secretary of State, Betsy DeVos for Education, Steven Mnuchin for Treasury, Scott Pruitt for the Environmental Protection Agency, Mick Mulvaney for budget director, Tom Price for Health and Human Services, Andy Puzder for Labor and Wilbur Ross for Commerce.
Schumer said he wants their full paperwork before hearings are scheduled, adding that only a few have turned it in while most haven't. Schumer said he also wants their tax returns, particularly because some are billionaires and given the potential for conflicts of interest.
$5 Million Fine
The hearing for DeVos is scheduled for Jan. 11, "and we don't have any information on her, and she in addition has a $5 million fine outstanding that she's refused to pay," Schumer said. Democrats have called on a political action committee led by DeVos to pay a $5.2 million fine imposed by Ohio officials over campaign finance violations in 2008.
"There are so many issues about so many of them that to rush them through would be a disservice to the American people," the Democratic leader said. While many of Obama's nominees were confirmed quickly, his team had its paperwork in early, Schumer said.
Schumer also pointed to two areas of concern with Alabama Senator Jeff Sessions as attorney general: his anti-immigration stance and position on the Voting Rights Act, which he would be in charge of enforcing.
McConnell told reporters he believes all of Trump's Cabinet nominees will be confirmed, and he urged Democrats to at least let the Senate confirm Trump's national security picks quickly after his inauguration.
Supreme Court Choice
"Hopefully the Democrats will make it possible for us to confirm roughly the same number of Cabinet members that we did when President Obama was elected," said Senator John Cornyn of Texas, the No. 2 Republican leader. "There were seven on the day of the inauguration."
Schumer said Democrats would be open to a Supreme Court choice that Democrats view as not too ideological.
"If they're in the mainstream, we'll give them a very careful look. If they're out of the mainstream, we'll oppose them tooth and nail," he said.
McConnell, who engineered a nearly yearlong blockade of Obama high court nominee Merrick Garland after Justice Antonin Scalia died on Feb. 13, 2016, said the American people wouldn't support Democrats if they intend to keep the seat vacant.
"I think that's something the American people simply will not tolerate and will be looking forward to receiving a Supreme Court nomination and moving forward on it," he said.
— With assistance by Erik Wasson, and Laura Litvan
Before it's here, it's on the Bloomberg Terminal.
LEARN MORE