Audi Poised to Narrow U.S. Luxury Sales Gap If Trump Allows
By and
VW's luxury brand gained on BMW, Mercedes in U.S. last year

Q5 plant in Mexico exposes Audi to greater risk than peers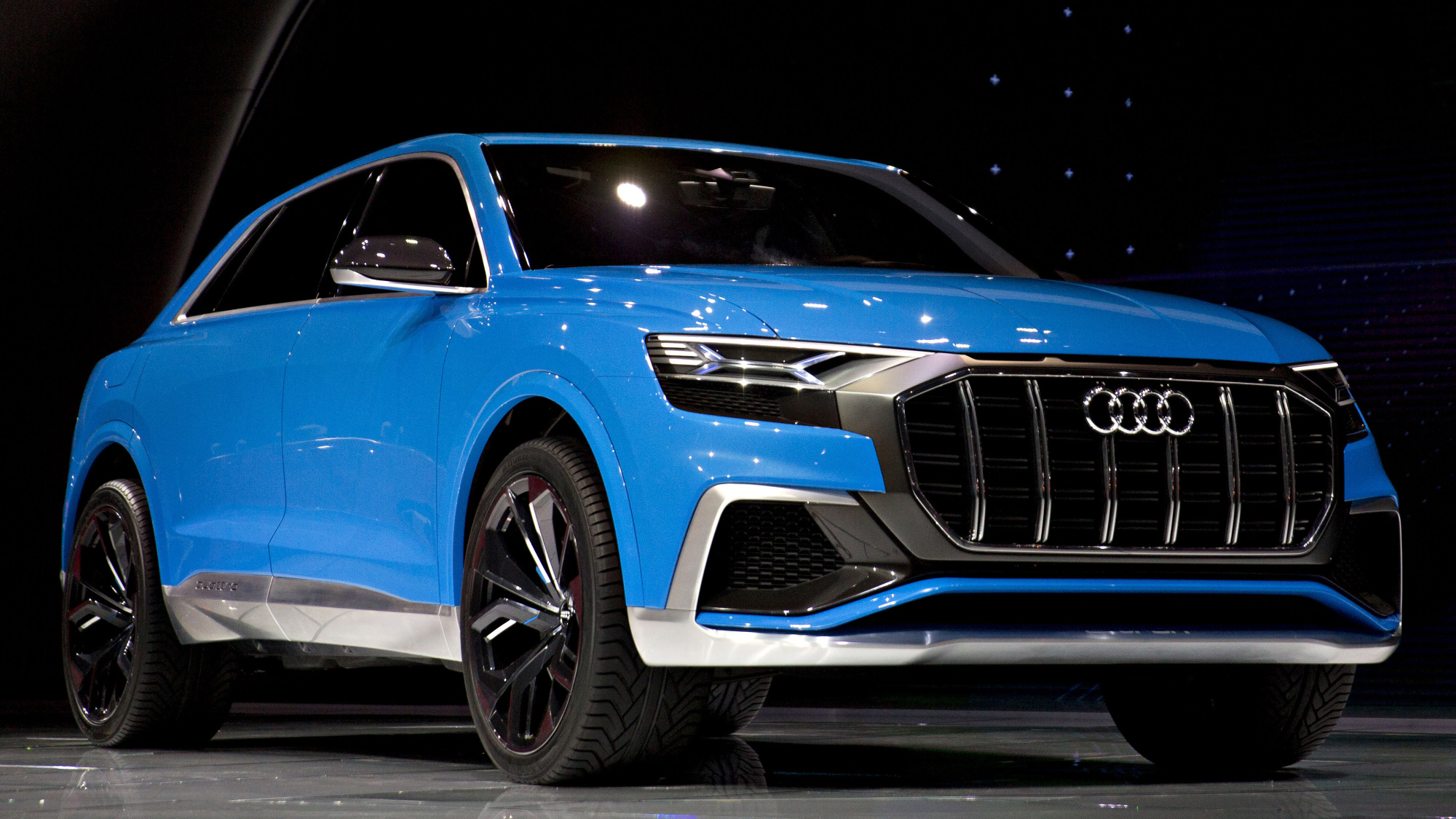 Volkswagen AG's Audi, the lone brand among the top six luxury lines in the U.S. to increase sales last year, is poised to keep gaining ground on Mercedes-Benz, Lexus and BMW -- as long as President-elect Donald Trump doesn't intervene.
Audi's U.S. sales increased 4 percent in 2016, bucking the trend of declines by the three premium industry market leaders, plus Cadillac and Acura. While a new Q5 sport utility vehicle plant in Mexico opened in the second half and helped boost deliveries, it's now one of the factories facing Trump's threats of tariffs on imported autos.
Among luxury carmakers in the U.S., Audi would be more vulnerable than rivals to any duties Trump imposes because its San José Chiapa factory is company's first in North America. BMW relies on a plant in South Carolina, Mercedes-Benz has one in Alabama and Toyota makes Lexus models in Kentucky and Canada.
"The automotive machine in America is working for the most part," Scott Keogh, president of Audi's U.S. unit, said in a conference call on Wednesday. "I don't know if anyone is going to want to completely flip over the apple cart on something that is relatively stable and working," he said, in response to a question about Trump's trade policy.

While its parent Volkswagen was embroiled in battles over cheating of emissions regulations and saw deliveries dip, Audi was relatively unscathed. Only about 7 percent of its U.S. vehicle sales were diesel-powered.
Audi's U.S. deliveries rose 14 percent to 23,195 in December. The gain outpaced market leaders which all declined or improved less than 4 percent. The outgoing Q5 model, one of Audi's most successful in the U.S., had a record month in December with sales of 6,396 units. A redesigned version arrives at dealerships in March or April.
For the year, sales by Daimler AG's Mercedes slipped 0.8 percent to 340,237. The showing was good enough to take over the top spot in the U.S. luxury market, supplanting BMW, which fell to third place behind Toyota Motor Corp.'s Lexus.
The sales declines by Audi's peers last year were 3.9 percent at Lexus, 9.5 percent for BMW, 3 percent by Cadillac and 8.9 percent with Acura.
With luxury vehicle sales likely to hold steady around 1.8 million units in 2017, any growth will have to come from someone else, Keogh said.
"We are certainly conquesting a lot more from the big three in luxury: BMW, Mercedes, and Lexus," he said. "The biggest opportunities come from that."
Before it's here, it's on the Bloomberg Terminal.
LEARN MORE