$7 Billion Saipan Casino's Future May Be at Risk
By and
Imperial Pacific issuance to fund casino said to be shelved

Investors wanted higher premium than company willing to offer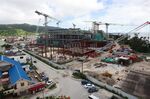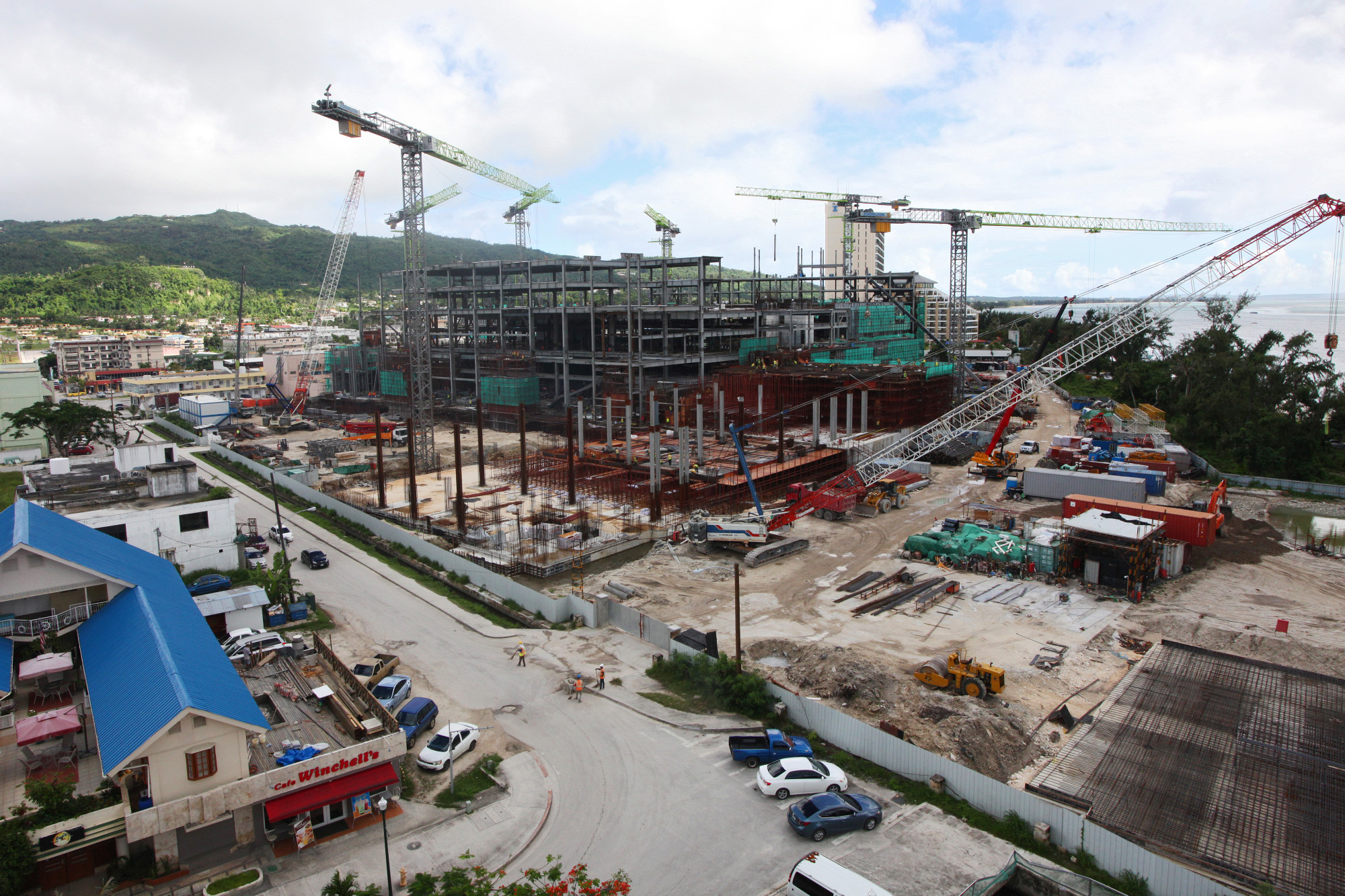 A bond offering that gaming operator Imperial Pacific International Holdings Ltd. planned to use to fund construction of a new casino on the remote Pacific island of Saipan has been put on hold, according to people with knowledge of the matter, raising questions about the project's future.
The firm had planned to raise $200 million to $400 million, according to the people, who asked not to be identified as the discussions are private. Investors wanted a higher yield than the 10 percent to 11 percent that the Hong Kong-listed company was willing to offer, the people said. Imperial Pacific, with a market value of $1.9 billion, planned to use the funds for the first phase of its new casino in the U.S. territory that was slated to open next year. It's currently operating there from a temporary facility.
With the bond off the table for now, Imperial Pacific loses a key source of financing for its casino project, ultimately envisioned to cost $7 billion and encompass 20, six-star hotels and 11 casinos. Its current facility, Best Sunshine Live casino, posted daily per-table VIP revenue of about $170,000 in the first half of 2016, almost eight times the average of Macau's largest casinos, according to company filings.
Imperial Pacific declined to comment on the status of its bond offering or its operations generally.
Some potential bond investors traveled to Saipan to tour the construction site in late September and met with the island's tourism board and the casino commission that oversees Imperial Pacific, according to the people. Subsequently, investors and the company couldn't agree on terms, the people said.
Regulatory Risk
The reason, they said, was that the pricing of the security didn't sufficiently compensate them for the possible risk that Saipan's gaming laws could someday change and make it more difficult for Imperial to operate there, according to the people. The deal was dropped by two of the lead underwriters in October, the people said.
The casino commission didn't respond to an e-mail and phone messages seeking comment on the investors' trip and their concern about possible regulatory changes.
Last month, Moody's Investors Service assigned Imperial Pacific a B2 credit rating, five levels below investment grade, and put it under review for a possible downgrade because of the delay in selling bonds to help finance the project.
The company's receivables, which mainly comprise credit loaned to customers for gambling, tripled in the first half on unpaid bills of VIP gamblers, and it had enough cash to cover 18 percent of its short-term debt as of June 30, according to a company interim report.
Imperial Pacific shares dropped 1 percent to close at HK$0.104 in Hong Kong Friday. They are down 38 percent this year.
Moody's said its review will focus on the company's "ability to secure sufficient long-term funding" as well as the "management of money-laundering risk to ensure that its gaming business in Saipan is sustainable."
"Potential investors would start to question what other alternatives might be available for the company," said Raymond Chia, head of credit research for Asia ex-Japan at Schroder Investment Management Ltd. in Singapore.
Mark Brown, Imperial Pacific's chief executive officer and a former senior executive in U.S. President-elect Donald Trump's Atlantic City casino operations, said in an interview last month that the Saipan operation complies with all relevant money-laundering and other regulations, and that bets are closely monitored by local and U.S. regulators. The new, multi-billion-dollar resort is aimed at attracting more Chinese gamblers and becoming a tourist draw within Asia, he said.
Before it's here, it's on the Bloomberg Terminal.
LEARN MORE