Photographer: ChinaFotoPress/Getty Images
China's 2% Inflation Doesn't Tell Whole Story as Yuan Slumps
Bloomberg News
Consumer price index doesn't fully reflect home prices: Hong

Factory prices, yuan forwards, real yields flag inflation jump
China's official inflation rate -- still near its 2 percent average of the past four years -- masks a surge in living costs felt by its most-influential citizens.
That's why Hao Hong, chief strategist at Bank of Communications International Holdings Co. in Hong Kong, is looking at surging housing and factory prices, as well as weakening yuan forwards and collapsing bonds, to more effectively gauge inflation. As the consumer-price index rose 2.3 percent in November from a year earlier, the producer-price index jumped 3.3 percent and new home costs in first-tier cities surged almost 27 percent.
"China's official consumer price index is definitely understated," Hong said. The currency is weakening with "persisting momentum, and the 10-year yield's rise isn't done yet."
The benchmark 10-year sovereign yield has started to adjust to the situation, surging more than 50 basis points over three months to 3.19 percent. Hong, one of the few forecasters to predict both the start and peak of China's equity boom in 2015, sees fair value for the yuan at around 7.5 per dollar. The yuan tumbled 6.6 percent this year to 6.9497 on Friday.
The following charts show inflationary signals from housing and factory prices, yuan forward contracts and real bond yields.
Chart 1: Savers in the biggest cities, the most able to flee a plunging local currency or hunt for returns to preserve their wealth, are feeling the impact of rising housing costs that boost everything from the price of copper and steel to the wages of nannies and waiters. Consumer prices rose 3.7 percent in Shanghai in November from a year earlier, even though CPI includes rent but not home-buying prices. "The current basket doesn't consider the full effect of the burgeoning housing bubble," said Hong.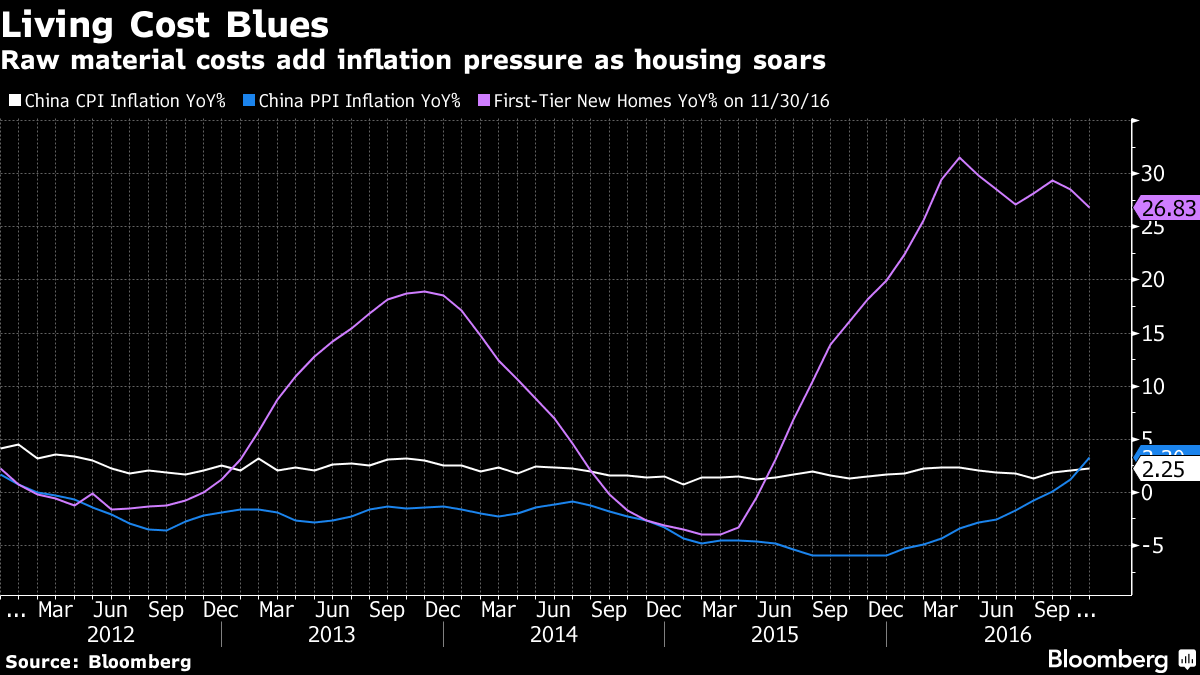 Chart 2: The cost to fix an exchange rate for the yuan in 12 months using non-deliverable forwards reached an eight-year high of 7.27 per dollar last week, even as the yield discount for U.S. two-year government bonds over their Chinese counterparts narrowed at a more gradual pace. Hong says the weakening NDF rate reflects higher inflation expectations for China, not just the increasing appeal of U.S. interest rates. "The expectation of rising inflation means the currency is losing its purchasing power, therefore it will depreciate more," Hong said.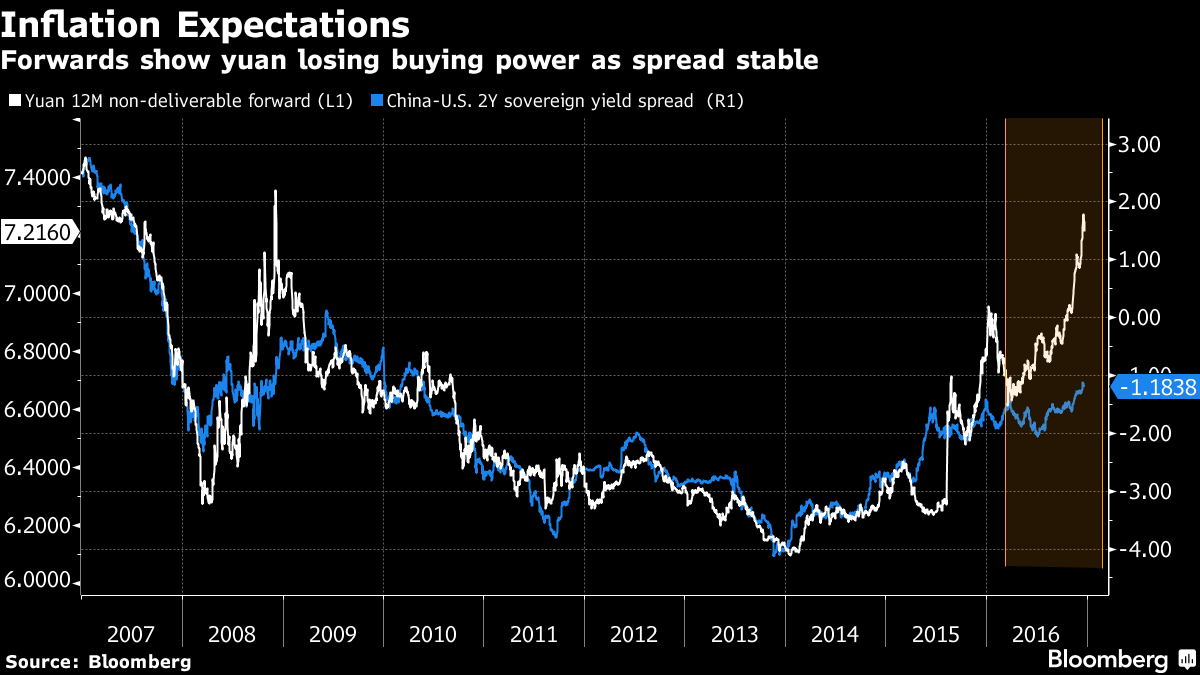 Chart 3: As a bond-market collapse rattles investors, yields are still only about 1 percentage point above the inflation rate. In 2015, the real yield averaged 1.92 percent and a similar pattern is seen in U.S. Treasuries as President-elect Donald Trump pledges stimulus spending. A weaker yuan and rebounding commodity prices are pushing up costs for manufacturers, which will pass on price pressures to consumers around the world next year. JPMorgan Chase & Co. estimates factory inflation will reach 4 percent in the first quarter.

— With assistance by Xiaoqing Pi, and Carrie Hong
Before it's here, it's on the Bloomberg Terminal.
LEARN MORE