Brexit Bulletin: A Brace of Bad News for May
Business lays out what it wants from Brexit.
By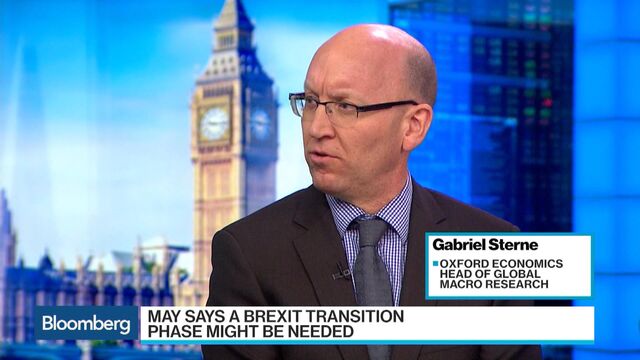 Sign up to receive the Brexit Bulletin in your inbox, and follow @Brexit on Twitter.
The U.K. got two bits of bad news from the continent on Wednesday morning.
Bloomberg's Birgit Jennen reported that Chancellor Angela Merkel is stiffening Germany's resolve by identifying the car industry as vulnerable to any British effort to strike market-access deals.
In a closed-door meeting with German lawmakers, Merkel said some industries might press for such accords with the U.K. and that political leaders should oppose them, according to two people who attended. In particular, allowing U.K. banks to do business in the European Union in return for Britain granting market access to European carmakers is a non-starter, Merkel was quoted as saying.
The comments are the most specific signal yet of German concern that Prime Minister Theresa May's government might try to sidestep the other 27 EU governments and seek sector-by-sector advantages before Brexit talks have even begun. 
Meanwhile, the EU's top court delivered an opinion on Wednesday which may set a precedent for Brexit.

The court said that ratification by EU institutions isn't enough to pass a trade deal with Singapore.
That means May might have to negotiate with 27 other national parliaments and possibly regional lawmakers if she wants a wide-ranging agreement with the EU. 
Christmas Wishlist 
With four days to go before Christmas, Britain's biggest business lobby is writing its wishlist.
The Confederation of British Industry on Wednesday outlined what different sectors want from Brexit. Airlines want the government to prioritize the "smooth transport" of holidaymakers, workers and goods; Britain's creative industries want clarity on the future of intellectual property; service companies such as banks and restaurants cited a need to ensure a steady supply of foreign workers.
"The Government will need to take a 'whole economy' approach to avoid leaving sectors behind," said Carolyn Fairbairn, the group's director-general.
The government said in response that it too wanted a "smooth and orderly exit that works for all sectors" and had been "engaging intensively" with businesses.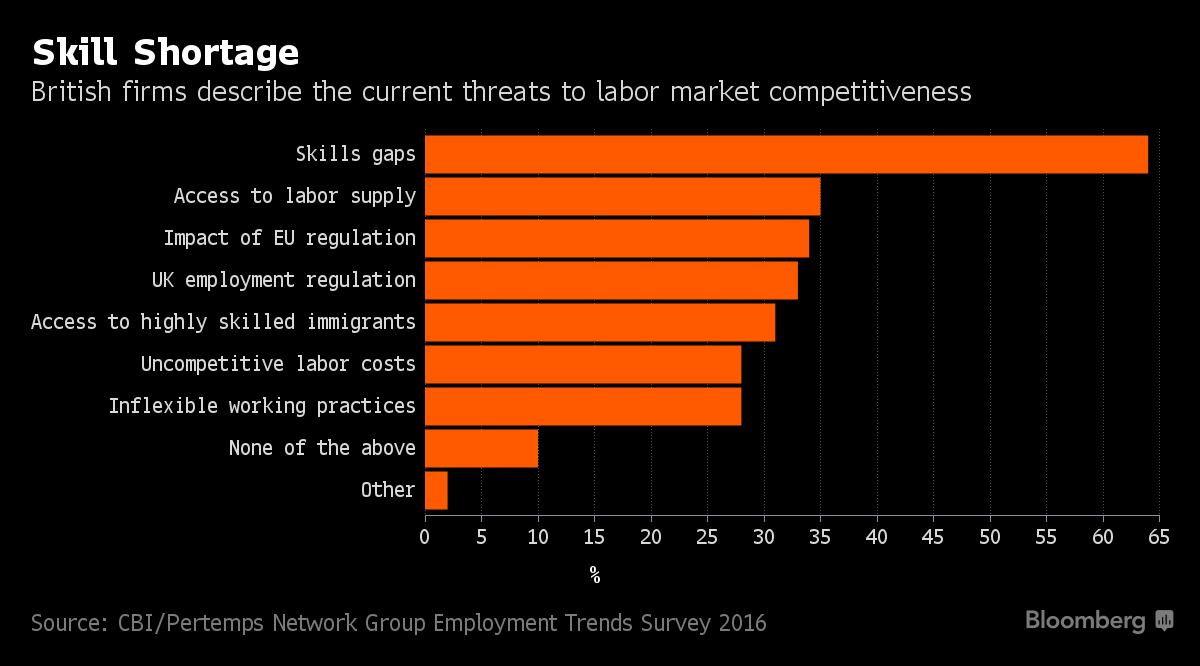 Separately, the Recruitment & Employment Confederation reports that 48 percent of employers expect to face a shortage of suitable candidates to fill permanent jobs in 2017.
Transitioning to a Transition
Businesses did find one reason to be happy on Tuesday, when May acknowledged that "practical aspects" such as reprogramming computers may mean a transitional period is necessary between leaving the EU and starting a new trading relationship with the bloc.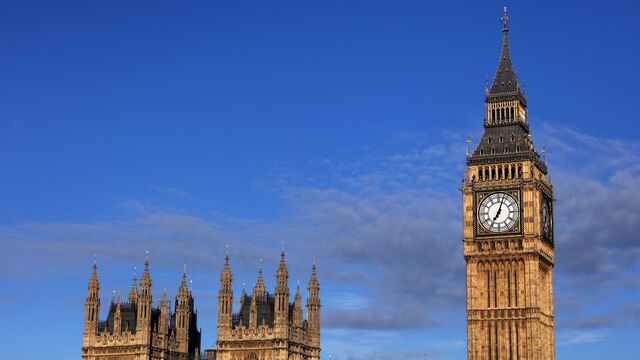 That will cheer executives. They worry that without such a plan the U.K. risks facing sweeping post-Brexit trade tariffs, or – at the very least – a bumpy entrance into the new world.
Where there will be disappointment is in May noting that she "can't say immediately now" what kind of "implementation phase" will be necessary until the final shape of Brexit is clear. That echoes EU negotiator Michel Barnier, who says he wants to know the destination before building a bridge.
That reticence will irritate banks. They warn that if there is to be a stop-gap it needs to be confirmed soon or they will begin shifting operations and jobs overseas as early as 2017. Waiting until the talks are nearly over for details will be too late for them.
Mujtaba Rahman at the Eurasia Group said in a report on Tuesday that one reason for May to hold back is the hope that the U.K. can at some point win reciprocation from the EU by declaring it will impose no tariffs on the bloc until a trade deal is cemented.
He warned, though, that some Europeans may resist matching such a pledge because they see the threat of disruption as a "key lever." They want the U.K. to agree to an "advantageous divorce deal" while simultaneously attracting more U.K.-based businesses to relocate inside the single market as the deadline nears, he wrote.
Troubled Again
Derry, or Londonderry, cradle of the "Troubles" that haunted Northern Ireland for three decades, is now on the front line of Brexit.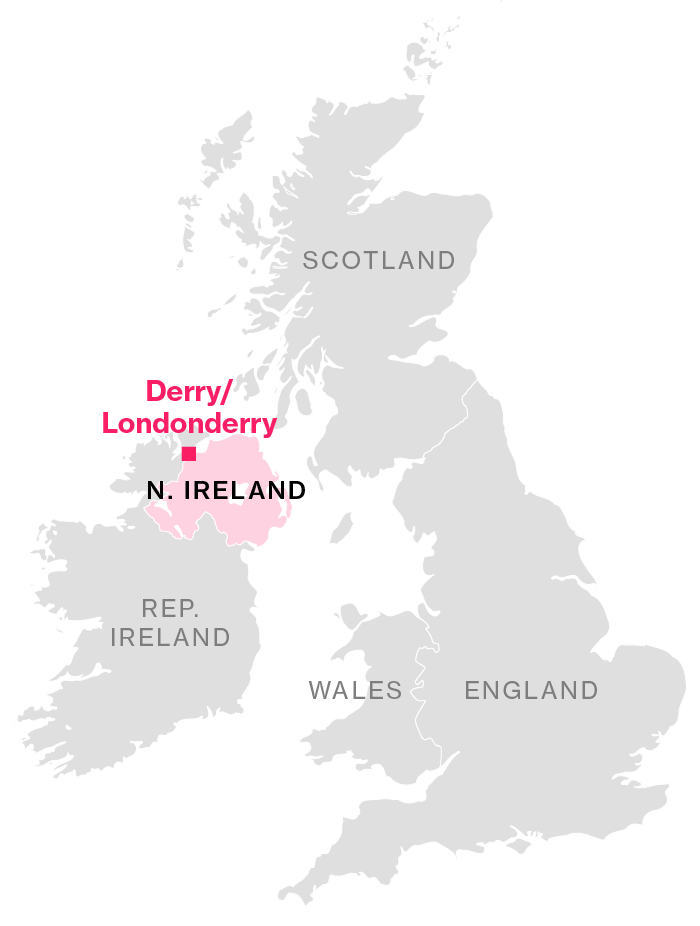 Inside the walled city in the only part of Britain with an EU land border, the latest battle for locals is financial. The U.K. voted for Brexit, but a majority of Northern Irish voters opted to remain. Now Derry airport is losing flights, there are questions about cross-border trade and EU subsidies may be about to end, reports Bloomberg's Dara Doyle.
"I don't believe U.K. money will replace EU money," said John Kelly, whose younger brother was killed in Derry on "Bloody Sunday" in 1972.
He now helps run a museum dedicated to their memory, and its new building is being partly paid for by the EU. He said: "In years to come, people will see the money disappear. We are talking billions upon billions."
Brexit Bullets
Deloitte wants to repair relations with May after a leaked memo suggested her team was struggling with Brexit. Newspapers report the firm won't bid for government contracts for six months as a conciliatory gesture
Foreign Secretary Boris Johnson says he is "committed to intensifying our trade relationship" with China after meeting State Councilor Yang Jiechi
Lloyds Bank embraces Brexit, buying MBNA credit card business: Bloomberg Gadfly
Chancellor Philip Hammond to deliver next budget on March 8
Japanese companies seek mergers and acquisitions after Brexit vote, says FT
On the Markets
Pound traders are becoming increasingly bearish on the currency, with the cost of insurance against a decline versus the dollar at the highest since November.



Meantime, a survey by the Bank of England showed companies are more likely to hike prices next year rather than absorb the impact of higher import costs caused by the pound.
And Finally…

Are the lights going off? A study by the London School of Economics found there has been a decline in "residual" power consumption since the EU referendum, which points to a decline in industrial activity. 
"On average, demand for electricity since the Brexit vote has dramatically under-shot what would have been expected had the United Kingdom voted to remain in the European Union."
"Residual" consumption is electricity use that can't be explained by other factors like cold weather or public holidays. So don't be fooled by all those pretty Christmas lights.
For more on Brexit follow Bloomberg on Twitter, Facebook and Instagram, and see our full coverage at Bloomberg.com
Before it's here, it's on the Bloomberg Terminal.
LEARN MORE