business
Asia's Best-Performing Hedge Funds for 2016
By , , and
Credit funds of OCP, LIM, Serica also had double-digit gains

Greenwoods, Symphony equity hedge funds losing money so far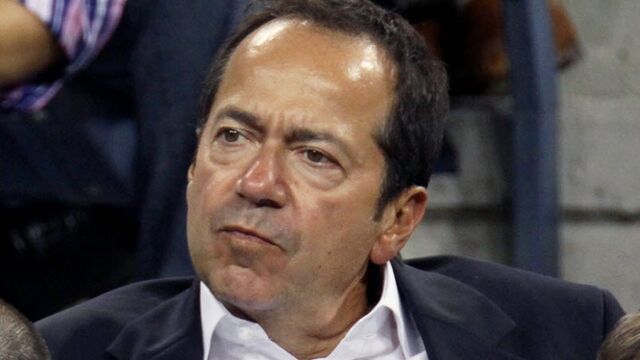 One man's junk is another man's treasure.
That's a credo that's helped some of Asia's top hedge funds this year as peers stumbled, with BFAM Partners, LIM Advisors and Serica Partners Asia surging in 2016 after snapping up or adding commodity-related bonds during a first-quarter selloff. Their performance stood out as the region's hedge funds struggled with volatile markets in Japan and China, with offerings from Greenwoods Asset Management, Symphony Financial Partners and Tantallon Capital among those with losses.
Asia's hedge funds are trailing global peers for the first time since 2011, threatening to further erode investor confidence amid a global backlash against lackluster performance and high fees. They've eked out a 0.8 percent gain in the 11 months through November, on track for the lowest annual return in five years, according to Eurekahedge data.
For more on hedge fund winners and losers, click here
"The year has been characterized by a great run in credit," said Marlon Sanchez, Deutsche Bank AG's Hong Kong-based Asia-Pacific head of prime finance.
Among some of the top hedge funds betting on credit:
BFAM's multistrategy Asian Opportunities Master Fund, which is expected to end the year with more than $2 billion of assets, gained 16 percent this year through November, said a person with knowledge of the matter who asked not to be named as the information is private. About 35 percent of its returns this year came from credit trades that include buying distressed commodity bonds in the first quarter whose values have since rebounded, said Chief Investment Officer Benjamin Fuchs, who declined to comment on returns. Other trades include the debt restructuring of Chinese property developer Kaisa Group Holdings Ltd. and selling credit default swaps on embattled commodities firm Noble Group Ltd. to bearish investors in the first half. About half of its return this year came from volatility trades as event such as the U.K.'s vote to leave the European Union and the U.S. elections added to market swings.
Serica's credit fund, run by Ivan Lee in Hong Kong, surged more than 30 percent this year through November, said a person with knowledge of the matter. The majority of the profit came from the rebound in the value of Indonesian and resources company bonds it bought at the beginning of the year, said the person. It also made money from a number of distressed credit trades.
The $304 million LIM Asia Special Situations Fund, managed by Don Ewer and Peter Warbanoff, made 10 percent after fees in the same period, said George Long, LIM's chief investment officer. High-yield bonds, especially those in the commodity industry, recovered as the industry rebounded and as some companies refinanced their debt. It also made money from loans, including distressed ones it picked up as early as last year that have rebounded in value, said Long, whose Hong Kong-based multistrategy hedge-fund firm has $1.6 billion of assets under management.
Another credit-related hedge fund that shone was OCP Asia's about $1 billion Orchard Landmark Fund. It returned nearly 13 percent this year through November, making direct loans to small- and medium-sized companies across the Asia-Pacific region, said a person with knowledge of the matter. OCP Asia manages about $1.2 billion out of its Singapore and Hong Kong offices.
Some of this year's best-performing large hedge funds didn't focus on credit. Dymon Asia Capital (Singapore)'s $3.4 billion macro fund gained about 12 percent in the 11 months, according to an estimate sent to investors. Its $721 million Dymon Asia Currency Value Fund, which focuses on currencies and gold and takes more concentrated bets, was up 45 percent. Bets on Asian currencies, particularly the Japanese yen, to weaken against the dollar drove returns for both. Separately, the $296 million Credence Global Fund, a relative-value hedge fund that seeks to profit from changes in price relationships between assets, made 12 percent this year, according to an investor newsletter.
On the equity side, Japan's benchmark Nikkei 225 Stock Average edged down 0.7 percent through November amid disillusionment with government policies to stoke growth. China funds struggled to claw back from losses after the Shanghai Composite Index plunged 22 percent in January amid concerns about the country's economic slowdown, a falling currency and regulations.
Among some of the funds with losses:
Greenwoods Asset Management's $1.5 billion Golden China Fund is down 5.1 percent this year, according to data compiled by Bloomberg. 
Symphony Financial Partners's SFP Value Realization Fund, which invests in Japanese companies and works with management to prompt actions such as share buybacks, is set to have its first loss since 2009. The fund fell 6 percent this year through November, according to Co-founder David Baran, who said a lot of the volatility and uncertainty that sparked market declines are "somewhat behind us."
The $24 million Tantallon Fund, which trades Asia-Pacific stocks, lost nearly 13 percent this year, according to data compiled by Bloomberg. The fund fell nearly 15 percent in March in the worst month in its 13-year history when its bearish bets on most regional indexes and bullish bets on dollar suffered, according to a newsletter posted on its website.
Rega Capital Dynamic Value Fund, a long-short China hedge fund, fell 35 percent this year through Nov. 30, according to the firm.
Some equity-focused funds bucked the trend.
Ally Bridge LB Healthcare Fund, managed by Hong Kong-based former Merck & Co. scientist Li Bin, made nearly 27 percent in the first 11 months, according to an update sent to investors. The Asia-focused fund invests in mostly publicly traded stocks in the industry, targeting particularly opportunities created by Chinese medical reforms. Li researched pharmaceutical companies for Merrill Lynch & Co. and Morgan Stanley in New York and Hong Kong before joining Ally Bridge Group.
The $68.3 million RWC Asia Opportunity Fund rose 16 percent this year, according to an e-mailed statement from London-based RWC Partners. Winning trades include Korean steelmaker Posco and Japan's Sumco Corp., said Garret Mallal, the fund's Singapore-based manager.
United Gain Investment's ASEAN Plus Three Segregated Portfolio, with $15 million of assets, rose 16 percent this year, said Lau Chi Yiu, chief investment officer of the Hong Kong-based firm that oversees $300 million of assets. Profitable trades for the fund that focuses on Southeast Asia as well as Hong Kong, Japan and South Korea included Indonesian stocks such as noodles-maker PT Tiga Pilar Sejahtera Food Tbk and cement maker PT Semen Baturaja Persero Tbk.
Representatives from Ally Bridge, Greenwoods, Tantallon and Serica declined to comment.
Before it's here, it's on the Bloomberg Terminal.
LEARN MORE