EU Interferes With National Powers in Apple Case, Irish Say
By
Ireland's government releases details of Apple tax appeal

Finance ministry says EU failed to explain reason for verdict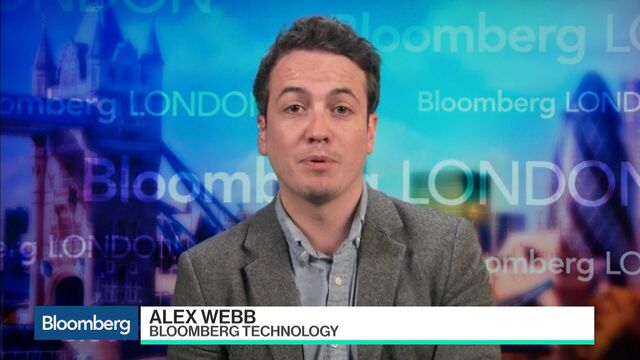 European Union competition investigators exceeded their powers in a probe that ended in a record 13 billion-euro ($13.6 billion) tax bill for Apple Inc., Ireland said, as it set out details of its court appeal.
The EU in August ordered Ireland to collect arrears from Apple over its tax arrangements in the nation. The government in Dublin has said it doesn't want the windfall, insisting the company got no sweetheart deal and the EU misunderstands the proper application of Irish tax law.
"The commission has no competence, under state aid rules, unilaterally to substitute its own view of the geographic scope and extent of the member state's tax jurisdiction for those of the member state itself," the Irish finance ministry said in a statement on Monday in Dublin, detailing its grounds for an appeal to the EU General Court.
The case centers on how Apple allocated almost all its European sales profits to what the EU said were "head offices" not subject to tax by virtue of their tax status in Ireland. Apple, which said Monday it also appealed the decision, argues the units, Apple Sales International and Apple Operations Europe, were never exempt from tax -- and that under the law they are subject to deferred U.S. tax.
"These branches carried out routine functions, but all important decisions within ASI and AOE were made in the U.S., and the profits deriving from these decisions were not properly attributable to the Irish branches of ASI and AOE," the finance ministry said.
Moreover, the EU failed to clearly explain its reasoning behind the verdict, and its decision contains factual findings on which Ireland didn't get a chance to comment, the ministry said.
The EU is today expected to publish more details of the investigation. Though Apple will have to pay its tax bill within weeks, the money will be held in escrow, and the issue will probably take years to be resolved.
— With assistance by Aoife White
Before it's here, it's on the Bloomberg Terminal.
LEARN MORE