Standing Out in the Video Livestreaming Gold Rush
Everybody must get streamed.
By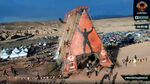 Suddenly, it seems, the whole world is live-streaming. Thanks to Facebook, Google (YouTube), Amazon.com (Twitch), and Twitter (Periscope), anyone even vaguely interested in broadcasting live video online can figure out how to do it. The sales pitches from these companies are simple: stream first, ask questions later. And as with the heyday of blogging a decade ago, the live-streaming gold rush means there's money for anyone selling shovels. In this case, that translates to the technical hardware, software, and know-how needed to make amateur live video look more professional.
One of the early leaders in this growing subset of America's online video ad market is the aptly named Livestream, a Brooklyn, N.Y., startup that's raised $17 million since its 2007 founding. Livestream sells its 10,000 clients editing software, analytics, and consulting services, including help with production, that range from $99 a month for one-man shows to upwards of $1,199 a month for custom corporate gigs. "We can take you through the whole customer journey, from dipping your toe in for the first time to stepping up your game to a full multicamera production," says Chief Executive Officer Jesse Hertzberg. "You can plug in our system and be live very quickly."
Typically, an interested business would have to piece together its own hardware and software from specialized sellers. Hertzberg says Livestream's advantage is combining everything in one package. ExxonMobil, Tesla, Spotify, IMG Worldwide, and Ralph Lauren are among its corporate customers, streaming meetings to remote offices and the occasional product launch to the public. Other clients include municipal governments (including Chicago), universities (Yale, Rhode Island School of Design), conference holders (the Clinton Global Initiative, the World Economic Forum), cultural institutions (the New York Philharmonic), megachurches (Champions Centre), and the odd sports league (Professional Bull Riders).
Experiments on Facebook and YouTube tend to be the gateway drug. For free, "YouTube Live gives away a lot of what we do," Hertzberg says. "That's awesome, but there's no support. We invest heavily in our customer service." That means, among other things, embedding live broadcasts on clients' websites, managing their Facebook Live streams, and charging viewers or selling ads via automated markets if clients want. Sometimes, Livestream buys display ads on websites that just show a customer's stream, a service it calls "audience booster."
Livestream also sells its own gear. It often suggests corporate clients buy a handful of its coffee-mug-size Mevo cameras, which retail for $399 and can be mounted inconspicuously on stands near the edge of a stage and controlled with an iPhone app. Whoever's operating the app can pan across a set, zoom in, or switch cameras. The goal, says Hertzberg, is to avoid the fixed-camera monotony common to low-end live video.
In November, Tough Mudder used Livestream's in-house production team to stream cliff jumps and commando crawls from one of its extreme 24-hour obstacle courses in the desert outside Las Vegas. It racked up a million views. "We're not trying to build our own TV production company," says Jesse Bull, a Tough Mudder executive. "But we believe our audience expects high-quality programming."
Livestream's industrial-chic headquarters feature glossy cement floors and exposed brick walls, interspersed with murals by local artists. Many of its 180 staffers eat at Fitzcarraldo, an attached cafe named for the surreal Werner Herzog film. Hertzberg, who joined the company last year after stints at Etsy and Squarespace, says the company is self-sufficient and revenue is up almost 50 percent in 2016, though he wouldn't provide specifics.
While the boom in live video shows no sign of ending, some early adopters have become disillusioned. "Unless you are a celebrity, big business or brand, or there is some huge breaking news story, the chances are live-streaming from whichever service you use will do nothing for you or your business," social media consultant Mark Shaw recently wrote on his eponymous blog, announcing that he was finished with live-streams after doing about 700. "There are just too many other things we can all be doing."
Still, Greg Dumas, pastor of the Crossing Church, says the medium helps amplify his message. "From a business standpoint, multiplication of the Gospel happens best with the permeation of a new region," says Dumas, who uses Livestream to broadcast services from a handful of Florida churches to a weekly audience of about 1,200. "You can't use something that is subpar from what your teenage kids are watching at home."
The bottom line: Startup Livestream is selling preachers, wannabe stars, and ExxonMobil on tools to improve their online video broadcasts.
Before it's here, it's on the Bloomberg Terminal.
LEARN MORE