Populist Magic Fades in Economy of Europe's Big Trump Fan
By and
Hungarian prime minister's economic vision is playing out

Ratings agencies approve as country's competitiveness erodes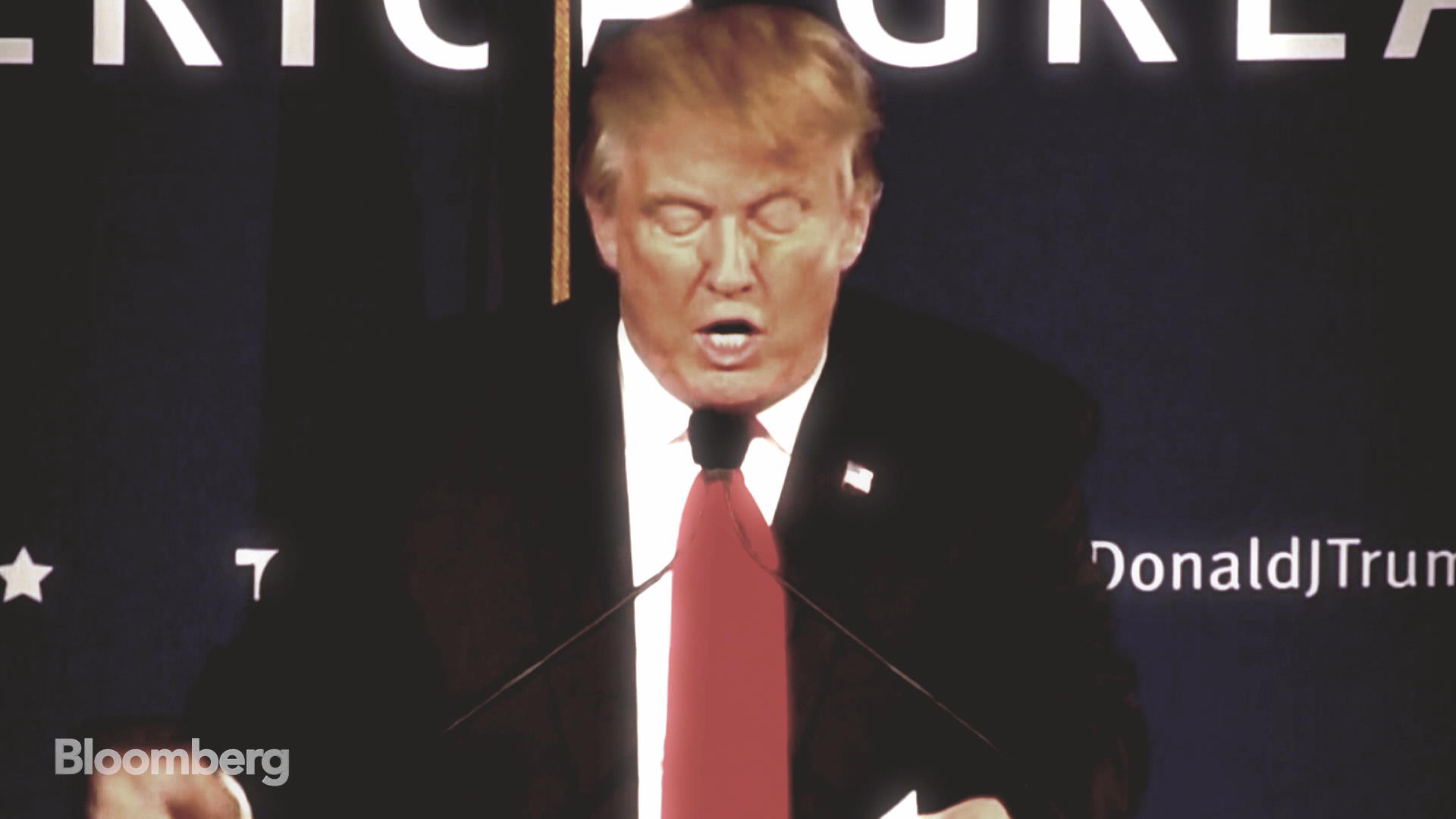 As the self-proclaimed "black sheep" of Europe, Viktor Orban is on a roll, at least politically.
Orban says his hard line on immigration and challenge to the European Union status quo were vindicated by the victories of President-elect Donald Trump in the U.S. and the Brexit vote in the U.K. At home, the ruling party's dominance makes him the overwhelming favorite in the next election.
But away from the rhetoric, the mood changes. The economic outlook is clouded by allegations of cronyism and intervention that undermine competitiveness, hamstring growth and drive away investors even after Hungary regained its investment-grade debt rating.
"Hungary is a story of a gradual decline of growth and growth potential as a result of state capitalism, which is being propped up by short-term interventionist measures," said Evghenia Sleptsova, an economist at research institute Oxford Economics.
Orban, 53, is a standard bearer for populists in Europe, rejecting liberal democracy, railing against the EU establishment and attacking global companies, all while maintaining a seemingly unassailable lead in the polls. After a 2016 that defied conventional political wisdom, that role has now made him a timely case-study. Hungary shows what can also unfold after Orban has increased the state's role across the economy, either through the direct acquisition of banks and utilities or by reshaping markets through legislation to squeeze multinationals in favor of local investors.
'Potemkin Economy'
Opponents point to Hungary's plunge down the table of worldwide competitiveness. The country ranked ahead of only Madagascar and Venezuela in government transparency among 138 countries in the 2016 Global Competitiveness Index of the World Economic Forum, which is based on a survey of executives. Last week, Hungary quit the Open Government Partnership, which promotes more accountable and responsive governance, saying the group was biased and had become a venue for lecturing countries.
"Hungary is becoming a sort of Potemkin economy," said Jozsef Peter Martin, head of Transparency International in Budapest. "It looks good from the outside, but is deteriorating inside."
Not so, says the government in Budapest. Orban, the first European leader to publicly back Trump's presidential bid, credited his resistance to join mainstream thinking for economic success and the numbers are stacking up.
Moody's Investors Service on Nov. 4 became the last of the three major credit rating companies to return Hungary's investment grade as Orban proved his commitment to budget discipline. Hungary's borrowing costs are now lower than in Poland, which has a higher rating. Unemployment is among the EU's lowest, at 4.7 percent.
"Hungary has gone from black sheep to success story," Orban said on Dec. 2.
Orban's vision, though, is a reminder of the hazards of his self-described "illiberal state," modeled on countries including Russia.
Read More: Poland Also Shows What Happens When You 'Drain the Swamp'
A magnet for foreign investment flowing into eastern Europe in the 1990s, the Hungarian economy is dominated by Orban's allies, with an increasing state role. Citing strategic interests, the government took over utilities and rewrote the rulebook for entire industries from banks to chimney sweeps and tobacco shops. France's Electricite de France SA this month sold its Hungarian unit to the state. Italy's Eni Spa and France's Suez SA quit earlier.
Orban was quickly able to reshape the economy as he spurned checks and balances. Independent institutions are run by his people: the head of the state prosecutor's office is a former lawmaker of the ruling party, the central bank chief is an ex-minister Orban once called his "right arm" and the Constitutional Court is stacked with loyalists. Parliament, dominated by Orban's lawmakers, routinely fast-tracks government legislation. Independent media is disappearing and outlets have come under the control Orban's allies.
All that has had an impact on investments -- they slumped more than 14 percent this year through September -- and on economic growth, which is the slowest in three years, according to Anders Svendsen, the Copenhagen-based chief analyst for global research at Nordea Bank. Morgan Stanley estimates the country's potential growth at 1.7 percent through 2030, below Poland and the Czech Republic.
"Companies are reluctant to invest in Hungary, because at the most basic level there's a lack of trust in the government,'' said Svendsen, who was the most accurate forecaster of the Hungarian currency in the third quarter. "There's a lack of transparency and a lack of predictability."

The criticism is misplaced as competition rankings that are "completely subjective and based on the opinion of a few executives" misinform investors, Antal Rogan, Orban's chief of staff, said in an interview. The cabinet has also said it's merely wresting control of strategic industries to build up national champions after corruption-riddled privatization deals in the 1990s.
Yet it's not just outsiders who see a problem. 
There's been a "brutal" decline in competitiveness even after billions of euros flooded into the country in the form of EU funds, ostensibly to help poorer countries like Hungary compete and to close the wealth gap with western Europe, Janos Lazar, minister in charge of Orban's office, told a conference in Budapest in November. Hungary's economic growth, at 2 percent through September, needs to at least double, he said.
"The situation is dire," Lazar said. "The trend is obviously bad and needs to be changed as countries in the region have left us standing."
In a bid to shore up the country's ability to attract investment, the government is introducing a bill that will require multiple bidders for state and EU funds and will put all offers online. Last month, Orban announced that the corporate income tax would be 9 percent starting next year, the lowest in the EU. And the cabinet continues to court investments with generous tax breaks in niche sectors, such as the car and shared-service industries.
It may not be enough, according to Attila Chikan, who served as economy minister for 18 months in Orban's first term from 1998. He is now a professor at Corvinus University in Budapest. The economy may grow 2.6 percent in 2017, according to the median estimate of 32 economists in a Bloomberg survey, faster than the 2.1 percent forecast for this year, but slower than the pace of expansion in 2014 and 2015.
"As long as the government keeps grabbing a bigger and bigger slice of the private economy and as long as the decisions are based on who you know and not on market forces, there won't be lasting improvement," said Chikan.
Before it's here, it's on the Bloomberg Terminal.
LEARN MORE