SNB Joins Draghi in Warning of Dread for Politics Next Year
By and
Central bank keeps deposit rate on hold, pledges interventions

Officials warn of 'multitude of political uncertainties'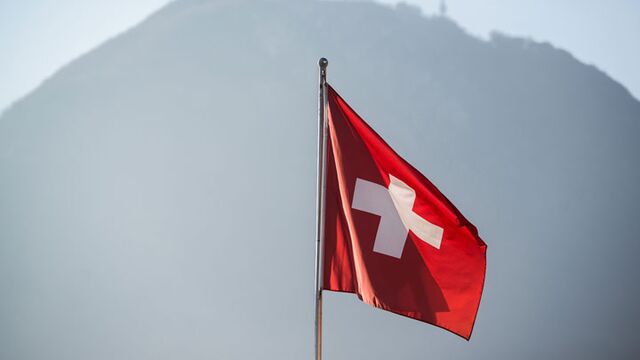 Just hours after Janet Yellen's declaration of the U.S. economy's strength, Swiss officials took a more ominous tone for the rest of the world with a list of things that might be about to go wrong.
Echoing Mario Draghi's warning last week of risks stemming from 2017's electoral calendar, Swiss National Bank policy makers led by Thomas Jordan described a "multitude of political uncertainties" awaiting them as they try to keep a lid on the franc, often a haven in times of turmoil. They barely mentioned the Federal Reserve chairman's move to increase interest rates for only the second time since it cut them to near-zero in 2008.
For the Swiss, who border two countries facing contentious elections in the next year, risks seem to emanate from every corner. Aside from national votes in France and Germany, another poll in the Netherlands, the prospect of "arduous" Brexit talks, and the lack of clarity on U.S. economic policy under Donald Trump all provide reasons to fret.
"Central bankers always need to worry," said Karsten Junius, chief economist at Bank J Safra Sarasin. "All of them have these political risks on their agenda for different reasons. For Draghi, the concerns include the euro-area recovery and periphery spreads, while for Jordan it's about the currency effects."

Jordan and his colleagues, who have been battling to limit gains in the franc for years, left their deposit rate at minus 0.75 percent on Thursday, as forecast by all economists in a Bloomberg survey.
"Structural problems in a number of advanced economies could negatively affect the outlook," the SNB said in a statement. "Added to this are a multitude of political uncertainties which are particularly associated with the future course of economic policy in the U.S., upcoming elections in several countries in the euro area as well as the complex and arduous exit negotiations between the U.K. and the EU."
Speaking to Bloomberg Television's Matt Miller, Jordan summed up the quandary facing his country: "Switzerland is a small, open economy and we depend a lot on what is going on around the world -- of course uncertainty in the world is something we very much care about. "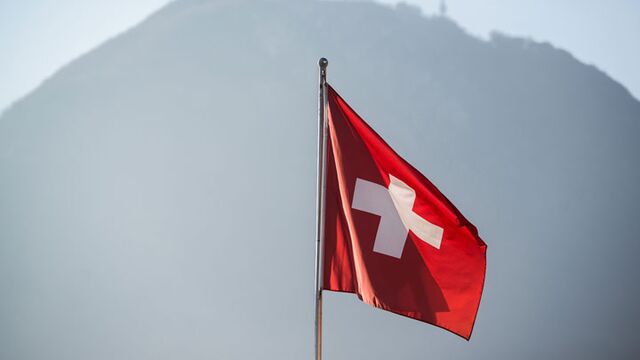 Source of Uncertainty
European Central Bank President Draghi took a similar tone a week ago. Next year's election calendar "is by itself a source of uncertainty," he said.
"There is a big uncertainty, much of which is political, and whether we can do something about that or not is an open question," he said. "I think what the central banks can do is to keep a steady hand."
Norway's central bank also chimed in on Thursday, highlighting uncertainty on both sides of the Atlantic, but focused most on the U.S.
"The president-elect has signaled substantial tax reductions and higher infrastructure and defense spending, but how this will be accomplished or how it will be funded is not yet clear," Norwegian officials said in their decision statement. "In addition, there is considerable uncertainty about future trade and immigration policies."
On Wednesday, Yellen told reporters that "my colleagues and I have judged the course of the U.S. economy to be strong," after they raised their rate and pledged to accelerate further increases.
Intervention Policy
A depreciation of the franc against the dollar may allow the SNB -- which adjusted its wording on interventions to say it would be "taking the overall currency situation into consideration" -- to tolerate an appreciation against the euro, according to Daniel Hartmann of Bantleon Bank AG.
Jordan said on Thursday that the SNB has been keeping an eye on the broader exchange-rate situation since it started pursuing its two-pillar policy of a negative deposit rate and a pledge to intervene in currency markets in early 2015. Foreign-exchange reserves have ballooned and stood at a record 648 billion francs ($633 billion) as of late November.
A stronger franc weighs on Switzerland's inflation rate and makes its goods more expensive abroad, hampering momentum. The franc traded at 1.07582 per euro at 12:17 p.m. in Zurich on Thursday, little changed from the previous day.

The SNB lowered its inflation forecast by 0.1 percentage point for the next two years, predicting consumer prices will grow 0.1 percent in 2017 and 0.5 percent the year after. It predicts the economy will expand about 1.5 percent each in 2016 and 2017.
— With assistance by Marco Babic, Jan-Henrik Foerster, Vogeli Voegeli, Carolynn Look, Mara Bernath, Joel Rinneby, Jurjen Van De Pol, Josh Robinson, Jana Randow, Corinne Gretler, and Craig Stirling
Before it's here, it's on the Bloomberg Terminal.
LEARN MORE