Measures of Economic Optimism Are Shooting Up All Over the Place After Trump's Win
A morning in America moment?
by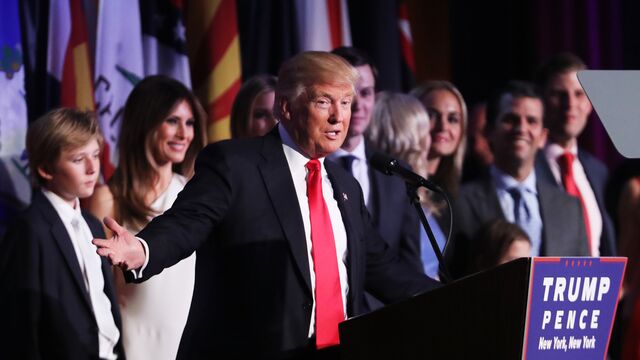 It feels like another 'Morning in America' moment — the animal spirits are just waking up.
Following the election, a number of indexes that track confidence have jumped, with respondents citing the potential for deregulation and tax cuts once President-elect Donald Trump takes office as the cause of their increased confidence.
Homebuilders are the latest segment of the economy to testify to this surge in optimism.
The National Association of Homebuilders' index of sentiment soared to an 11-year high in December, despite the sizable rise in bond yields since the election.

"This notable rise in builder sentiment is largely attributable to a post-election bounce, as builders are hopeful that President-elect Trump will follow through on his pledge to cut burdensome regulations that are harming small businesses and housing affordability," said NAHB Chairman Ed Brady.
Improvements were made across the spectrum, but the biggest was in a sub-index that tracks homebuilders' six-month sales outlook, which rose to its highest level since June 2005.
The University of Michigan's December index of consumer confidence also continued its upward post-election trend, rising to 98. A sub-index that tracks respondents' opinion of the government's economic policies spiked to levels not seen since 2009.

Small businesses also "like unified Republican government," noted Neil Dutta, head of U.S. economics at Renaissance Macro Research LLC.
The National Federation of Independent Businesses' index of optimism among small businesses posted its sharpest surge since 2009 in November to reach 98.4. An expected improvement in business conditions among small business owners surveyed after Nov. 8 was the largest contributor to the improvement in the headline print.

Should animal spirits kick into force — thanks to consumers loosening their purse strings and businesses, optimistic about future demand, more willing to invest — this would buoy economic expansion, notwithstanding any fiscal stimulus from the incoming administration.
Before it's here, it's on the Bloomberg Terminal.
LEARN MORE