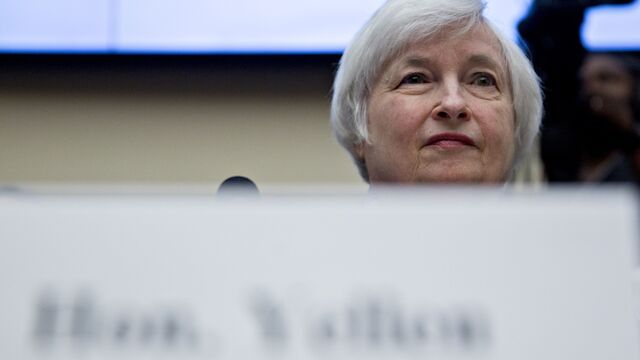 The Federal Reserve was right about forecasts this year except the one that arguably matters most: short-term interest rates.

Economists and market participants alike expect the Federal Reserve to raise rates for the first and only time in 2016 on Wednesday, meaning that they'll eke out just one of the four increases they expected at this time last year. That fabulously wrong rate guess came in sharp contrast to the Fed's unemployment and inflation projections, which look mostly spot-on based on what we know so far.

The graphs below show how growth and prices performed versus what officials expected, taking the prior December's projection for each year (in blue) and comparing it with the actual data.  Note that the Fed's projections are for the fourth quarter, and we don't have all of the data yet, so we can only assess policy maker's 2016 track record approximately.

When it comes to joblessness, the Fed has been way off throughout the recovery: It has fallen much faster than expected. That changed this year. The Fed saw 4.7 percent unemployment on average in the final quarter of 2016, and so far it's averaged 4.8 percent. Once December data are in, it's possible they'll have gotten it exactly right. 

When it comes to inflation, we have two months' worth of data left before the end of the year and the trend is headed in the Fed's direction. This is an especially difficult-to-predict index, because it includes fuel and food prices, which are volatile. 

The Fed's 1.65 percent projection for 2015 core inflation was pretty far off, with the fourth-quarter average coming in at 1.37 percent. The central bank might get its groove back in 2016: Inflation has been moving up, and if it stays on trend it might actually come in above projection. 
It is true that GDP growth has been below the Fed's projection for 2.4 percent growth so far this year. That said, if the fourth-quarter data look like the third-quarter gain, the Fed would still miss its projection by less than last year. 
So why did the Fed get their economic projections close to right, but their rate projections so wrong? Slower rate hikes may have helped the Fed hit its other projections, because they left the economy more room to grow. And policy makers held off on rate increases because of highly unpredictable events, from China-inspired market volatility to Britain's vote in late-June to exit the European Union.

"The Fed is keeping an eye on what is going on globally, and that prevented them from hiking rates as they signaled initially,'' said Thomas Costerg, senior U.S. economist at Standard Chartered Bank in New York. "It boils down to the international picture."