Style
It's Time to Invest in Proper Pajamas. Here's What to Buy Now
'Tis the season of waking up in other people's homes and slouching around in the mornings. Let's be comfortable, but dignified about it.
By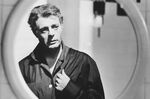 Rise and shine, gentlemen! Let us awaken to the pleasure of proper pajamas. Not since the dawn of modern menswear have there been so many excellent options for slumbering in style and greeting the day with a touch of majesty.
It's the right time of year to invest in some dignified sleepwear. During the holidays, when dawn breaks, you may be stumbling out of a guest room and into your in-laws' kitchen, or crouching by a fir tree with your Leica, and you'll want to wear something more family-friendly than a crusty T-shirt and clinging sweatpants. You'll want to avoid besmirching the breakfast table, at the very least.
It's the right time of the quadrennium, too. The impending Trump era has encouraged a lot of nesting behavior in neighborhoods where people worry about things like what to wear before they even shower. On New York's Upper East Side, people are hiding out in their Classic Sevens as if sheltering in bunkers. Andy Spade—proprietor of the burgeoning pajama empire Sleepy Jones—wasn't really kidding last month when he told Fashionista that he should have offered a special day-after-Election-Day deal: a free box of tissues with every set of PJs. This is not to mention the U.K. sleepwear manufacturers marketing the coziness of pajamas as a salve for Brexit-referendum woes.
Oh, excuse me, the cosiness of pyjamas, as the British have rendered it since importing the word and the garment from India in the 1800s. However you spell it, there's a Victorian charm to the things. But the pajama pants of yesteryear, with their billowing legs, fickle drawstring waists, and precarious one-button fly closures, have made way for contemporary cuts and careful details. What's more, while more form-flattering than their forebears, today's classic-style pajamas accommodate whimsy terrifically. Men obliged to dress with the utmost sobriety at their day jobs can play with colors brighter than night lights and patterns more fantastic than their wildest dreams.

But whimsy has its limits. As the Washington Post's Robin Givhan recently reported, the rag trade is attempting to revive the none-too-distant trend of wearing "pajamas out on the street." Indeed, to judge by the most recent Dolce & Gabbana men's runway, a sleepwalking epidemic is afflicting all the male models of the Western world. We nonmodels should neither indulge in nor enable such aberrant behavior.
One more time, let's be clear about this: One may not wear pajamas out of the house on their own unless one's first name is Julian and one's last name is Schnabel. But if, on a Sunday morning, you want to throw on a crewneck sweater over your pajama top and treat the bottoms as long johns, fine, that's your business; each of the nine sets below has great potential as dashing eccentric's layering piece.
But no full pajama sets in public, please. Dapper decorum is the whole point here.
Sunspel Fine Stripe Slate Blue Pyjamas

There's something regal about the pattern of these cotton poplin pieces, which seem designed to harmonize with sterling-silver breakfast trays. (shirt, $155; pants, $125; matching boxer shorts, $55; sunspel.com)
Derek Rose Navy Blue Classic Fit Piped Pyjamas 

Derek Rose makes some sets that are slimmer than this and some that are silkier. But those others lack the glamour of an original print swimming with the bathing beauties of the lido at Hampstead Heath. ($310; derek-rose.com)
Burberry X Barneys New York Floral-Print Silk Pajamas

It's unclear whether this teal miracle is intended for getting a good night's sleep or for infiltrating a Dickens-era opium den. (shirt and pants, $695 each; barneys.com)
Sant & Abel Martinique Pajama Set for the Beverly Hills Hotel 

9021 … oh, my! This set issues from a collection copying the famous wallpaper of the Sunset Boulevard institution. ($288 at dorchestercollection.com, where it's $43 for a matching nightcap, but come on, that's going too far)
Sleepy Jones Henry Pajama Shirt & Marcel Pajama Pant by David Coggins

Among its bevy of offerings, Sleepy Jones sells "artist editions" created by guests such as ceramicist John Derian and filmmaker Mike Mills. The company's latest collaborator is also one of ours, writer David Coggins, who produced a houndstooth flannel set with one natty button on each shirt cuff. (shirt, $158; pants, $138; sleepyjones.com)
Opening Ceremony Pink Fur-Print Silk Pajamas

The soft surrealism of these jammies suggests a rare species of preppy youth: the Palm Beach club kid. (shirt, $125; pants, $75; shorts, $50; openingceremony.com)
Thom Browne Striped Cotton Oxford Pyjamas

Notice that Browne, an American born and raised, spells it pyjamas anyway. But a designer is allowed certain affectations when his candy stripes—red, white, and blue—are this delicious. (shirt, $600; pants, $300; mrporter.com)
Otis Batterbee Pyjama Set

Batterbee's patterns are made to dress bedtime peacocks, never more so than in the case of this print, with its hexagonal eyespots like transfixing tile work. (£165, or about $210; otisbatterbee.com)
Turnbull & Asser Blue Bengal Stripe Pyjama Set

Handmade with Egyptian cotton and mother-of-pearl buttons. Handsome collar with swank piping. Hands down, this is what to wear to die in your sleep. ($425; turnbullandasser.com)
Before it's here, it's on the Bloomberg Terminal.
LEARN MORE