deals
Sanofi Said to Hold Talks With Actelion After J&J Walks Away
By , , and
U.S. drugmaker was said to offer more than $28 billion

Swiss biotech says it's in discussions with another company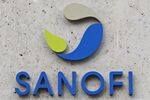 French pharmaceutical giant Sanofi is in discussions to buy Actelion Ltd., people familiar with the matter said, after Johnson & Johnson abandoned talks for the Swiss drugmaker because the two sides couldn't agree on terms.
J&J pulled out after failing to reach an agreement that would create "adequate value" for its shareholders, the New Brunswick, New Jersey-based company said in a statement late Tuesday. The discussions broke down over price as well as deal structure after the U.S. drugmaker made an offer valued at about $260 per share, or more than $28 billion, according to people who asked not to be identified because deliberations were private. Actelion has indicated it's seeking as much as $285, one of them said.

Europe's largest biotech was built by Chief Executive Officer Jean-Paul Clozel, his wife Martine Clozel and a team of scientists who split from Roche Holding AG. The discovery of the blockbuster Tracleer propelled Actelion over a decade ago to becoming a leader in the treatment of pulmonary arterial hypertension, which affects arteries that connect the heart to the lungs. The Clozels have over the years succeeded in fending off potential bidders and keeping the company independent.

A spokeswoman for Sanofi declined to comment. A J&J spokesman wouldn't comment beyond the press release. Actelion "is engaged in discussions with another party regarding a possible strategic transaction," the Allschwil, Switzerland-based company said in a statement early Wednesday. A spokesman declined to comment further.
Under Pressure
Now that takeover talks have emerged, Actelion is under pressure to clinch a deal, and Sanofi is working to find a price and structure that would win Clozel's backing, the people said. The discussions are advanced and the Paris-based company has lined up financing, according to another person familiar. There's no guarantee a deal will be reached and talks could still fall apart.
Actelion slumped 8.4 percent to 191 Swiss francs at 3:32 p.m. in Zurich, giving the company a market value of about 20.6 billion francs ($20.4 billion) amid concern it may not reach a deal. Sanofi fell 2.4 percent 75.61 euros in Paris trading. J&J gained 0.3 percent to $116.28.
Fierce Competition
Clozel, 61, is one of Actelion's largest stockholders, with about 5 percent of the shares outstanding, and previously has said he wants the company to remain independent, so any bidder would have to win him over. Actelion on Tuesday said that "there can be no certainty at this point that any transaction will result."
"I don't see why I should" sell, Clozel said in a November interview before the J&J bid was revealed. "What would it bring? It's not a question of money. We have enough money."
Interest in Actelion has emerged at a time of fierce competition among drug companies worldwide for new medicines and assets. Both J&J and Sanofi have lost out on big deals in the past two years. Sanofi had bid for cancer drugmaker Medivation Inc., which was acquired by Pfizer Inc. in August for about $14 billion. J&J was beat out by AbbVie Inc. last year for a $21 billion takeover of another cancer biotech, Pharmacyclics Inc.
J&J's Chief Financial Officer Dominic Caruso said at a September conference that the company sees "plenty of opportunity to expand our business with M&A," though it's "patient and disciplined in that regard."
Bloomberg News reported Dec. 6 that Sanofi was considering a counterbid for Actelion and had informally made its interest known. The Wall Street Journal reported earlier Wednesday that the two companies were in talks.
Buying Actelion would bolster Sanofi's rare disease portfolio as the French drugmaker seeks to offset declines for its best-selling product, the insulin Lantus. The company has signaled interest in deals as big as its $20.1 billion purchase of Genzyme Corp. in 2011 and said it to wants to use acquisitions to strengthen its business in key areas.
Actelion won U.S. approval in 2013 to market Opsumit, a successor to its best-selling medicine Tracleer, which began losing patent protection in 2015. Analysts predict Opsumit sales will overtake those of Tracleer next year and surpass $1 billion.
— With assistance by Caroline Chen, Dinesh Nair, Johannes Koch, Matthew Campbell, James Paton, and Marthe Fourcade
(
Updates with J&J share price in sixth paragraph.
)
Before it's here, it's on the Bloomberg Terminal.
LEARN MORE