Asia Stocks Advance as Yen Depreciates, China Economy Stabilizes
By
Japan shares gain as the yen weakens ahead of Fed meeting

Chinese stocks erase earlier declines in afternoon session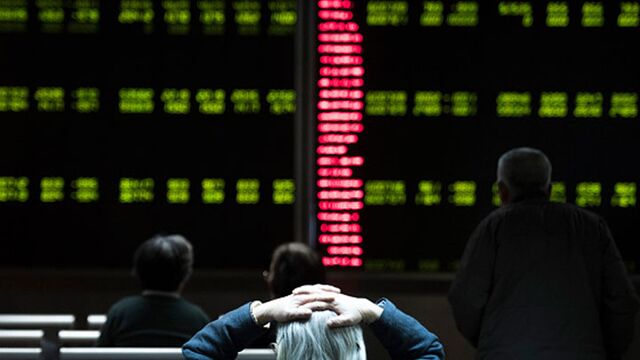 Asian stocks rose, erasing earlier losses, as the Japanese yen weakened against the dollar and Chinese data showed continued momentum in that nation's economy.

The MSCI Asia Pacific Index advanced 0.3 percent to 138.41 as of 4:12 p.m. in Hong Kong, led by health-care and energy companies. Eight of the 11 primary groups gained as the index climbed for the first time in three sessions.
Japanese stocks rose as the yen weakened before the U.S. Federal Reserve's meeting this week; futures traders see 100 percent odds of a rate increase and a two-in-three chance of additional tightening by June
Chinese stocks reversed earlier declines as PetroChina rallied. The nation's industrial production climbed 6.2 percent from a year earlier in November, compared with a median estimate of 6.1 percent in a Bloomberg economist survey

Retail sales advanced 10.8 percent last month

Muddy Waters said it's short Nidec; it's the first time that the short-seller has published a report targeting a Japanese company

Well Investments said Japan's SMC is a "strong sell"
Anonymous Analytics rated Credit China a "strong sell" in Hong Kong

Major Asian stock indexes: Nikkei 225 rose 0.5 percent, Topix up 0.6 percent, S&P/ASX 200 declined 0.3 percent, Hang Seng Index climbed 0.1 percent, Shanghai Composite rose 0.1 percent after falling 1.1 percent, Shenzhen Composite advanced 0.3 percent after dropping 1.2 percent
For more Asia stock market news:
Before it's here, it's on the Bloomberg Terminal.
LEARN MORE