See Mario. See Mario Run
Nintendo is pushing its new iOS game instead of a new console.
By and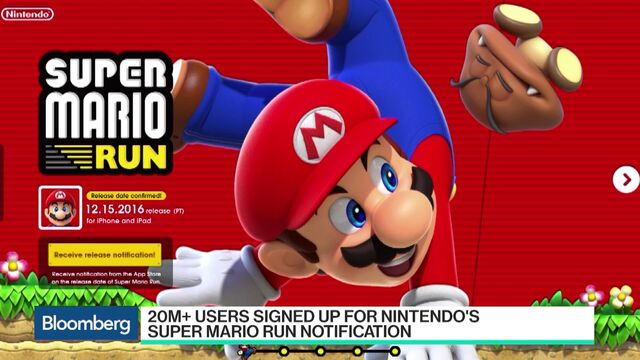 For most of its history, Nintendo has kept a tight rein on its popular characters. Even as free smartphone games pulled casual players away from its living room consoles and portable DS hardware, mustachioed plumber Mario and the rest of Nintendo's stable stayed exclusively on the company's own systems. While years of declining sales failed to convince executives that this was the wrong strategy, Pokémon Go appears to have persuaded them.

At its peak shortly after its release in July, the monster-catching smartphone game, made by developer Niantic using characters Nintendo made famous, accumulated more than 40 million daily users in a couple of weeks and pushed Nintendo's stock up 121 percent that month. In September, not surprisingly, Mario creator Shigeru Miyamoto said the company mascot was coming to iOS. "We want as many people as possible to be able to enjoy playing as Mario," he said.
Super Mario Run, due out on Dec. 15, is an old-school side-scrolling adventure built around saving a princess. To simplify controls for smartphones, the ol' plumber is always moving from the left to the right side of the screen, and players must tap to grab coins, stomp enemies, and leap over pits. It's a decent metaphor for Nintendo's broader strategy. Far ahead, No. 1 Sony and No. 2 Microsoft are battling for holiday shopping dollars with upgraded versions of their PlayStation 4 and Xbox One consoles, respectively. Nintendo can't afford to stop moving. Its next console, the Switch, won't be out until March.
For Nintendo, whose hit characters have all been around for at least 20 years, retro is good. Its most sought-after console this year isn't 2012's Wii U but the miniature version of 1985's Nintendo Entertainment System (NES), equipped with built-in storage and an HDMI port for use with today's TVs. The $60 U.S. version of the NES Classic Edition, loaded with 30 mostly great games (Pac-Man, Donkey Kong, The Legend of Zelda), sold out immediately after its release last month. Nintendo says it's working to address the undersupply and is beginning to close the gap in Japan. Two new Pokémon games for Nintendo's portable 3DS system sold a combined 3.7 million copies in less than two weeks, the company said on Nov. 30.

Super Mario Run, Nintendo's first serious experiment with selling games without hardware, doesn't hew to the model that built the $37 billion mobile game business. Most mobile megahits, including Pokémon Go, make money from in-game ads. They're free to play, but as they get tougher, players become tempted to pay real-world bucks for special in-game items. Super Mario Run has no ads, and the free version is essentially a demo; players who want the best stuff must pay a one-time fee of $10. "Not many will pay to unlock the full game except for the core Nintendo fan base," David Gibson and Aya Haruyama, analysts for Macquarie, wrote in a Nov. 16 report.
The mobile Mario game, co-developed with social media company DeNA, may be better thought of as a marketing tool than a revenue source. The Macquarie analysts estimated that more than 1 billion people will play the free version of Super Mario Run in the next three years, especially once it's available for Android and in China. Even the free version may help draw people to other Nintendo-branded mobile games, hardware, and coming branded attractions at Universal theme parks, among others.
The goal is "to remind people what was fun about Mario," says Daniel Ahmad, an analyst for researcher Niko Partners. If that leads them to pay for other Nintendo products, the plumber will have done his job.
The bottom line: Nintendo's first experiment with smartphone games requires a steep-for-smartphones $10 fee for the best stuff.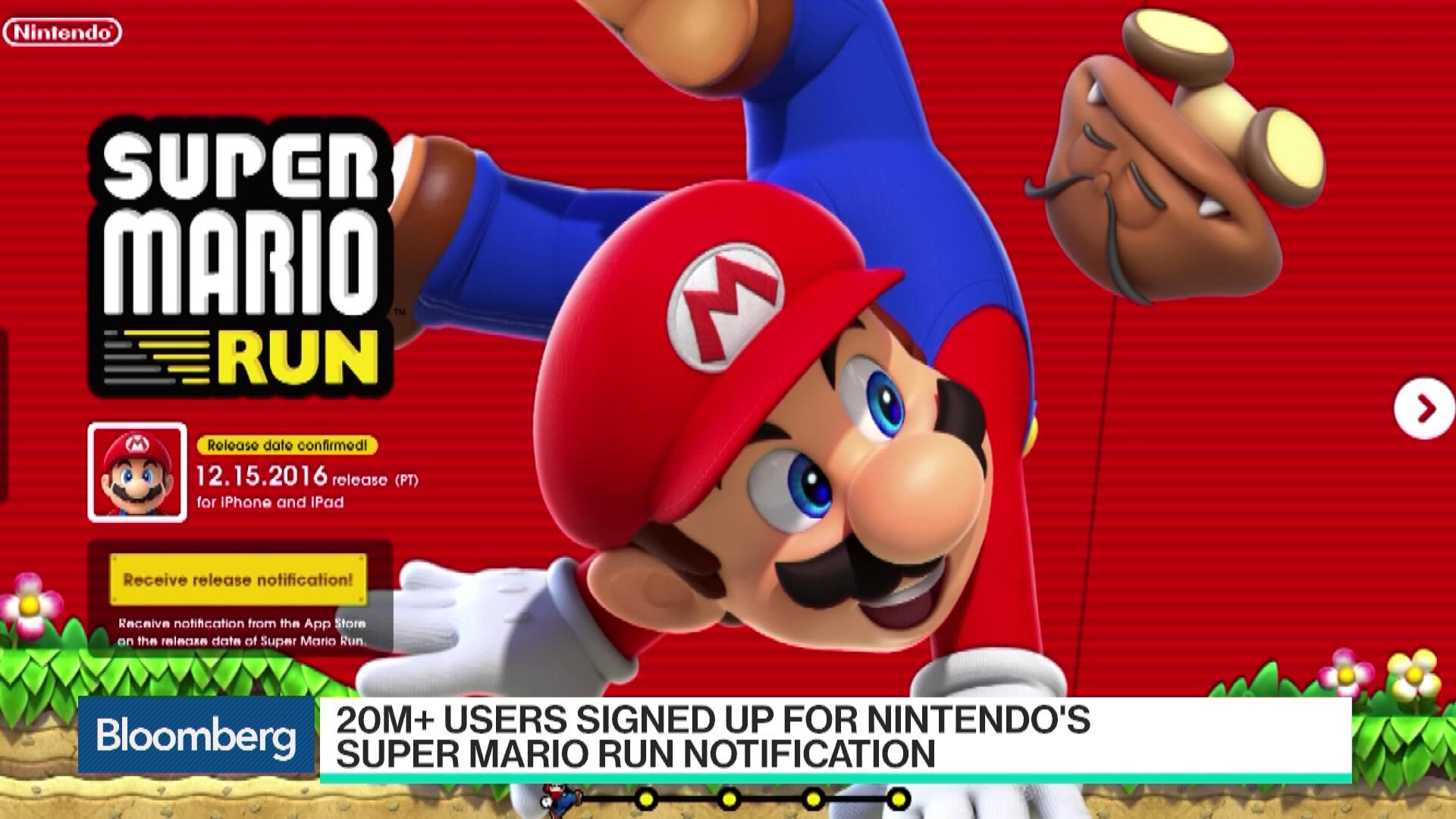 Before it's here, it's on the Bloomberg Terminal.
LEARN MORE