Obama Orders Investigation Into Election-Related Hacking
By
Trump says 'it could be some guy in his home in New Jersey'

Democratic lawmakers and some Republicans plan inquiries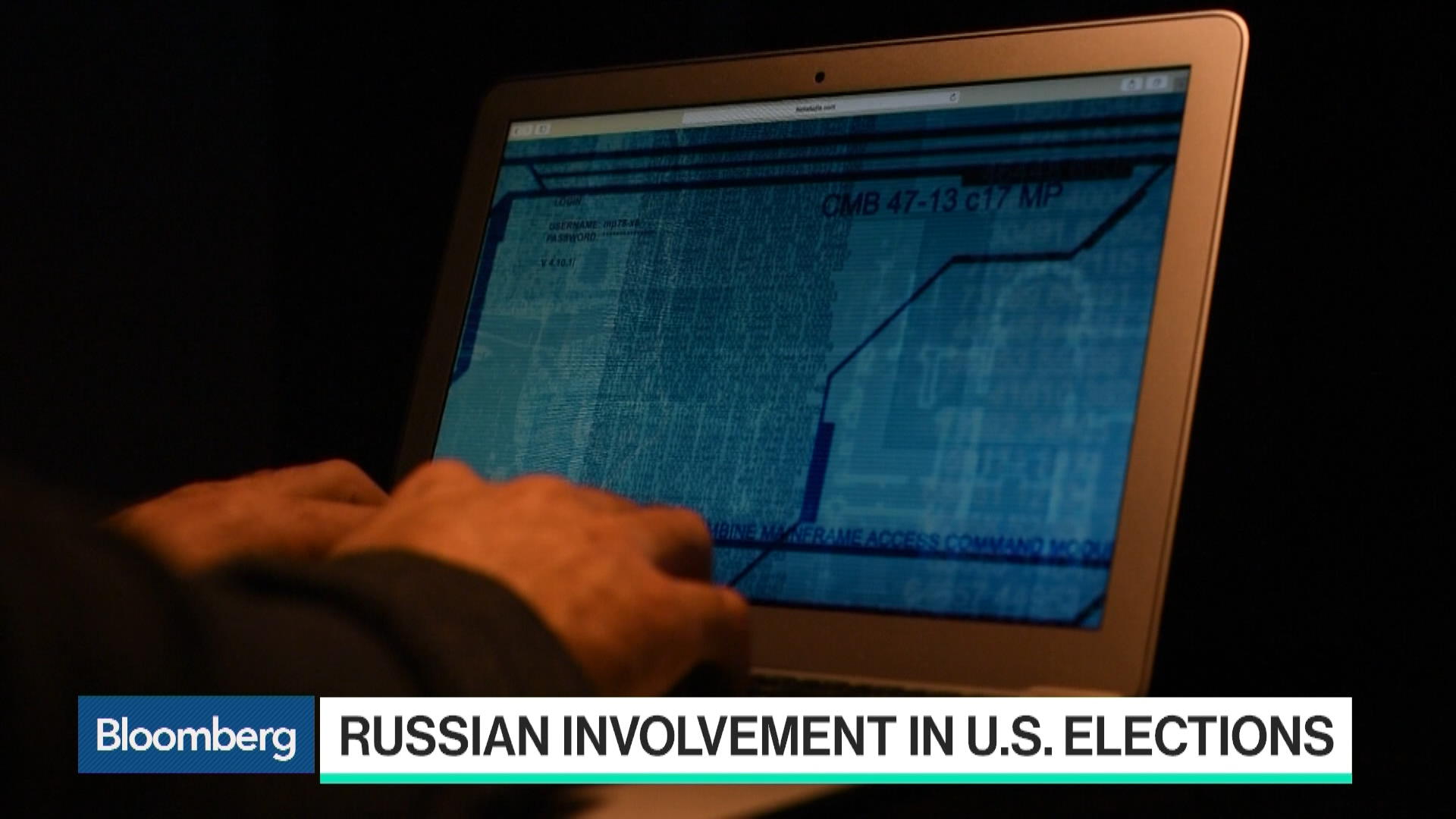 President Barack Obama has directed U.S. intelligence agencies to conduct an investigation into hacking attacks related to the U.S. election and issue a report before he leaves office next month, White House counterterrorism adviser Lisa Monaco said.
The report, which will be provided to Congress but not necessarily made public, will examine what impact hacking by Russia may have had on the election last month, Monaco said Friday at a breakfast in Washington hosted by the Christian Science Monitor.
"We may be crossing into a new threshold and it's incumbent upon us to take stock of that," Monaco said. The report will "impart lessons learned," she said.
The report comes as Democrats and some key Republicans in Congress are vowing next year to pursue Russia's role in hacking even though President-elect Donald Trump has scoffed at a finding already made by U.S. intelligence agencies that the Russian government was behind attacks and leaks on Democrats.
"I don't believe they interfered," Trump said in an interview with Time Magazine published this week. "That became a laughing point, not a talking point, a laughing point. Any time I do something, they say, 'Oh, Russia interfered.'"
'Get Along'
"Why not get along with Russia?" Trump said, adding the Russians can help defeat Islamic State. On the perpetrator of the cyber attacks, he said, "it could be Russia, and it could be China, and it could be some guy in his home in New Jersey."
Republican Senator Lindsey Graham of South Carolina said this week that Senate Armed Services subcommittees will probe Russian hacking under President Vladimir Putin, who Trump has praised as a strong leader.
"I am going to lead the charge to investigate Russia's role, not only in the elections but throughout the world," Graham told CNN. "So I'm going after Russia in every way we can go after Russia. I think they're one of the most destabilizing influences on the world stage. I think they did interfere with our elections, and I want Putin personally to pay a price."
Blaming Obama
Republican Representative Devin Nunes of California, chairman of the House Intelligence Committee, blamed Obama's administration for failing "to anticipate Putin's hostile actions" without mentioning Trump's position that Obama has been too tough on Putin.
"Unfortunately the Obama administration, dedicated to delusions of 'resetting' relations with Russia, ignored pleas by numerous Intelligence Committee members to take more forceful action against the Kremlin's aggression," Nunes said in a statement. "It appears, however, that after eight years the administration has suddenly awoken to the threat."
Democratic Representatives Elijah Cummings of Maryland and Eric Swalwell of California signaled the minority party will pursue the issue as well, introducing legislation this week to create a bipartisan commission. They said in a statement that the panel would "interview witnesses, obtain documents, issue subpoenas, and receive public testimony to examine attempts by the Russian government and others to use electronic means to influence, interfere with, or sow distrust in this year's U.S. elections."
Urging that the administration declassify as much of the new report as possible to make it public, Representative Adam Schiff of California, the top Democrat on the House Intelligence Committee, said in a statement Friday, "Given President-elect Trump's disturbing refusal to listen to our intelligence community and accept that the hacking was orchestrated by the Kremlin, there is an added urgency to the need for a thorough review before President Obama leaves office next month."
White House spokesman Eric Schultz told reporters "the president wants this done on his watch because he takes it seriously." He said the report "will be looking at all foreign actors" and not Russia alone and that "we're going to make public as much as we can."
Before it's here, it's on the Bloomberg Terminal.
LEARN MORE