Ghana Opposition Leader Ahead in Election as Ballots Are Counted
by and
NPP's Akufo-Addo leads with 57% of provisional count

Broadcaster Joy FM projects Akufo-Addo as poll winner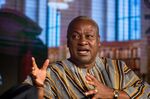 Ghanaian opposition leader Nana Akufo-Addo is leading incumbent President John Mahama with almost a third of the votes counted after Wednesday's general election.
Akufo-Addo of the New Patriotic Party won 57 percent of more than 3 million votes with ballots counted in 80 of the country's 275 constituencies, according to a Bloomberg News tally of provisional results posted on the Twitter account of the Ghana Electoral Commission. Mahama, of the ruling National Democratic Congress, took 40.8 percent of the vote. The election commission is continuing to count ballots and hasn't yet verified any results.

Joy FM, one of the country's biggest broadcasters, projected Akufo-Addo as the winner, based on its own calculation of poll numbers posted at voting stations.
Both Akufo-Addo, 72, and the 58-year-old Mahama campaigned with pledges to reignite growth in West Africa's second-biggest economy. It's projected to expand 3.3 percent this year, the slowest rate in two decades, after delays in new oil projects weighed on output.
"The public mood does appear to suggest a much higher level of public frustration with the current government," Manji Cheto, senior vice president for West Africa at Teneo Intelligence, said by e-mail.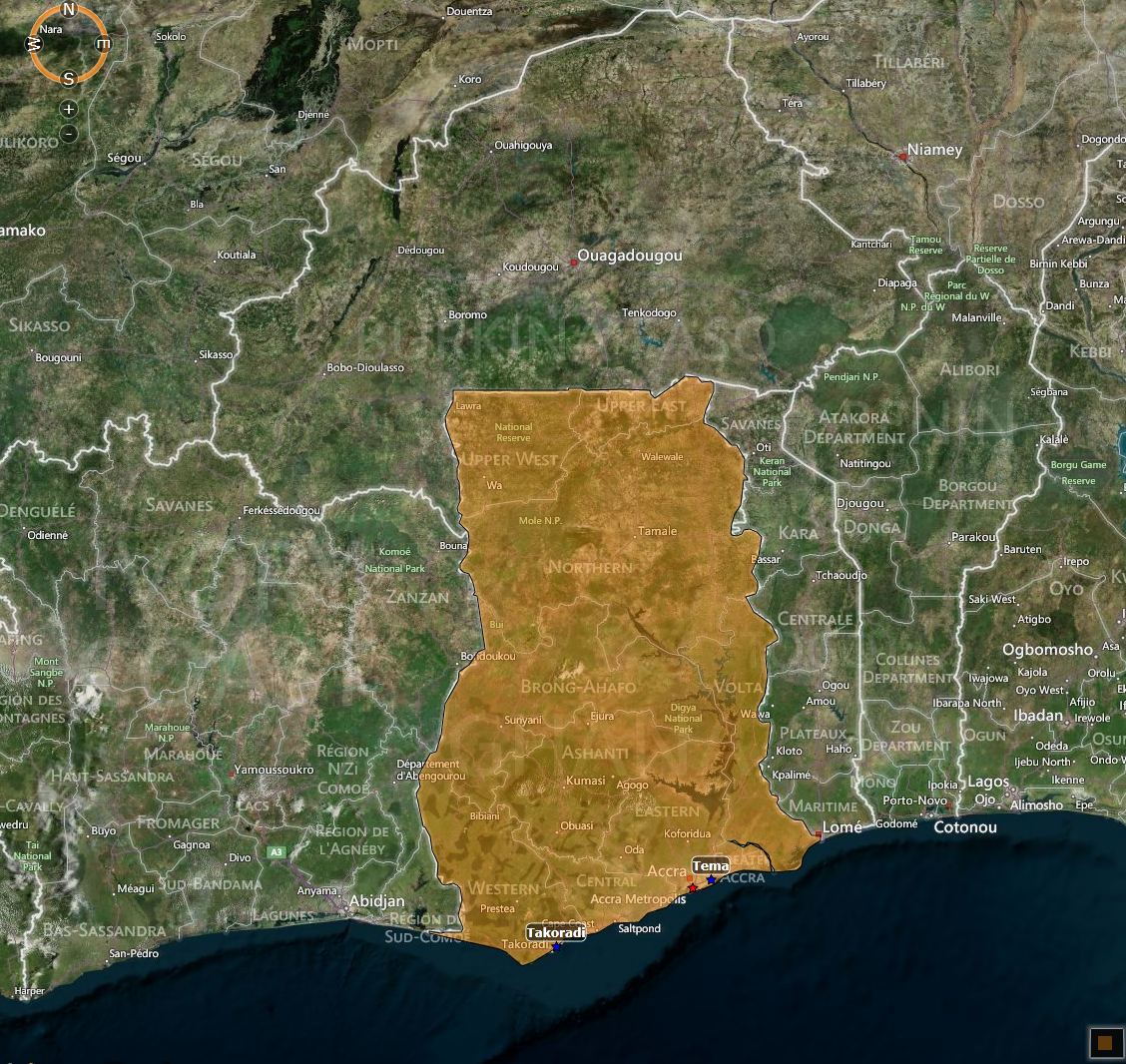 The cedi was little changed on Friday, trading at 4.2350 against the dollar at 3:32 a.m. in Accra.
While the NPP initially criticized the election commission for the slow pace of counting, Akufo-Addo told reporters later on Thursday that he would wait for the agency to finalize results even though he was confident of victory in both presidential and parliamentary polls.
Duty Owed
"The duty we owe to the people of Ghana is not to declare results quickly, but to declare results that reflect the will of the people," Electoral Commission Chairman Charlotte Osei told reporters on Thursday in Accra.
Final results will be released within 72 hours of the end of voting on Wednesday, Osei said.
Mahama lost support in his party's traditional strongholds such as the eastern Volta and the Northern regions, according to results released so far. The central regions dominated by the Akan ethnic group usually back the NPP, which ruled the country from 2000 to 2008. The southern coast and Accra are considered swing areas.
In the regions where Mahama won, he recorded a smaller margin than in the previous election in 2012, Godfred Bokpin, head of the finance department at the University of Ghana's Business School, said by phone on Thursday.
"If you can't win handsomely in your strongholds, the swing votes won't favor you," he said.
Before it's here, it's on the Bloomberg Terminal.
LEARN MORE