Silver Traders' 'STOP BUSTERS' Seen as Rig Suit Smoking Gun
By and
After Deutsche Bank settled, it gave documents to plaintiffs

If manipulation succeeds, 'we screw other people harder'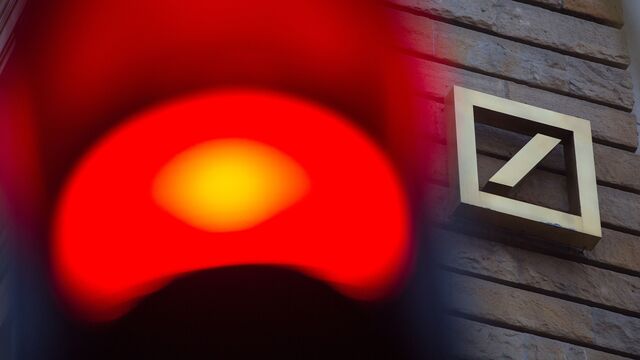 Silver traders at UBS Group AG and Deutsche Bank AG so regularly conspired with one another to trigger stop-loss orders that they coined a name for themselves: "STOP BUSTERS," according to court documents.
"And if u have stops...," a UBS trader wrote in a June 8, 2011, chat detailed in recent court filings. "Oh boy."
A Deutsche Bank trader responded: "Who ya gonna call! STOP BUSTERS."
The electronic chat is included in what plaintiffs say are damning documents surrendered by Deutsche Bank after it settled a lawsuit claiming it manipulated gold and silver prices. The chats provide a "smoking gun" that UBS, HSBC Holdings Plc, Bank of Nova Scotia and other firms rigged the silver market, plaintiffs claim.
The plaintiffs, individuals and entities that bought or sold futures contracts, filed the lawsuit in 2014 in Manhattan federal court. Now, in documents filed late Wednesday, the plaintiffs contend the records from Deutsche Bank show traders and others coordinating trades in advance of a daily phone call, manipulating the spot market for silver, conspiring to fix the spread on silver offered to customers and using illegal strategies to rig prices.
One UBS trader, while planning a series of manipulative silver transactions with Deutsche Bank trader, wrote on April 1, 2011, "If we are correct and do it together, we screw other people harder," according to the documents.
New Complaint
The plaintiffs are seeking permission to file an updated complaint with the additional allegations. Their proposed complaint broadens the case beyond the four banks initially sued to include claims against units of Barclays Plc, BNP Paribas Fortis SA, Standard Chartered Plc and Bank of America Corp.
Deutsche Bank, which agreed to pay $38 million to settle the case in April, declined to comment on the allegations, as did Scotiabank, HSBC, Standard Chartered, BNP, Barclays and Bank of America. Peter Stack, a UBS spokesman, said the bank finds "no merit to the plaintiff's allegations" and "will vigorously defend against them."
A judge dismissed the lawsuit against UBS this year, but allowed the plaintiffs to file a new complaint against the bank.
The Deutsche Bank documents show traders from the different banks directly communicated to discuss ways to rig the market, the plaintiffs said. Among other things, the traders shared customer order-flow information, improperly triggered customer stop-loss orders, and engaged in practices such as spoofing. Spoofing entails submitting bids or offers with the intention of canceling them before they're executed as a way to alter prices.
Market Maker
"UBS was the third-largest market maker in the silver-spot market and could directly influence the prices of silver financial instruments based on the sheer volume of silver it traded," the plaintiffs allege. "Conspiring with other large market makers, like Deutsche Bank and HSBC, only increased UBS's ability to influence the market."
One UBS trader acknowledged his bank's ability to influence the silver market, writing that an "avalanche can be triggered by a pebble if you get the timing right" and "u can easily manipulate silver," according to court documents.
The traders frequently discussed the rewards of their manipulative conduct too, the court document show. "Go make your millions now Jedi master," the trader said. "Pls write me a check when u aer a billionaire."
The case is In re: London Silver Fixing Ltd. Antitrust Litigation, 1:14-md-02573 U.S. District Court, Southern District of New York (Manhattan).
— With assistance by Vogeli Voegeli, Erik Larson, and Stephen Morris
Before it's here, it's on the Bloomberg Terminal.
LEARN MORE