business
Cute 'Kawaii' Culture May Be Holding Back Japan's Women
By and
Japan's big companies still a man's world, first lady says

Akie Abe says hard for women to express views when outnumbered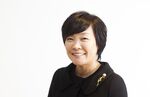 Japan's women are being held back by pressure from men to be cute, rather than capable, the wife of Japan's prime minister said in an interview.
"Men's thinking has not changed," 54-year-old Akie Abe said last week when asked how society's attitude to women has evolved since she joined the workforce in her twenties. "Japanese men tend to prefer cute women over capable and hardworking women. So women try to appear to be the type that men like. Even very talented women put on cutesy ways."
While many more women now continue working after marriage and children, "big companies are a man's world," she said. "Some things have changed and others haven't."
Akie said she supports her husband Shinzo Abe's efforts to have women play a more active role in society. The premier has championed a goal of having at least 30 percent of management roles in all fields filled by women, in a bid to make up for the labor shortage caused by Japan's aging and shrinking population. The country is making slow progress toward those targets -- a government survey published last year found 8.3 percent of those in section chief or higher positions in business were female, compared with 7.5 percent the year before.
Women's Viewpoints
"My feeling is that women don't necessarily want to work in the same way as men, such as thinking it's good to be promoted. There is now an effort to change the way people work, working efficiently within a given time rather than late at night, so that women's viewpoints can be reflected in a way they haven't been in the past," she said.
Yoko Ishikura, a professor emeritus of Hitotsubashi University who serves on the board of corporations including Shiseido Co., agreed that many industries remain dominated by men and said flexible working styles are the key to change.
"Working styles have been changing tremendously" in other countries, Ishikura said. "Japan is a little bit behind, because technology has not been recognized as driving fundamental change. If we can change the work style to fit with future needs, that's more important than just talking about the ratio of women on the board."
Akie herself worked for advertising agency Dentsu Inc. before marrying Abe, who was at the time a political aide. Since then, she has studied at graduate school and launched a number of projects, including seminars aimed at helping women bolster their presence in society. She has built up a reputation for supporting diversity in a broader sense, raising eyebrows when she appeared at a Rainbow Pride parade in 2014.
Helping the Economy
"Having women's views reflected brings benefits in all sorts of fields and helps the economy," Akie said. She has been involved in a project to have female farmers' opinions taken into account in the development of products they use, in collaboration with various companies.
Politics is among the areas where women's opinions are needed, Abe added. Her husband's 20-strong cabinet has three women, while Japan ranks 156th out of 193 countries in the world in terms of women's political representation, according to the Inter-Parliamentary Union. Polls published by the Mainichi newspaper have consistently shown Abe's support rate is lower among women, and that women are less likely to approve of his efforts to expand the role of Japan's military.
"If it's all men, everything is done from the point of view of men," she said. "It is difficult for women to express their opinions if they are completely outnumbered. So I think the numbers are quite important."
Akie said she had "absolutely no interest" in pursuing a political career of her own. But she may have several more years in her current role. The ruling Liberal Democratic Party is set to change its regulations to allow her husband to serve a third consecutive three-year term as leader, potentially making him the longest-serving prime minister in Japan's modern history.
(
Updates with polling on Japanese women in tenth paragraph.
)
Before it's here, it's on the Bloomberg Terminal.
LEARN MORE