One Historic Lens Says Trump Stock Market Lovefest Just Starting
By
Stocks can keep rising from election until after inauguration

Median gain from last eight cycles since 1952 tops 5 percent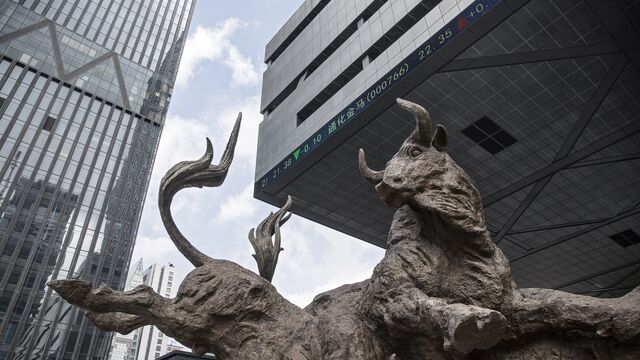 The post-election advance in U.S. stocks fits into a pattern at the beginning of presidential cycles, and if history is any guide the rally greeting Donald Trump is only halfway done.
The S&P 500 Index has climbed about 3 percent since the Republican's victory. The gain is in line with what Renaissance Macro Research LLC calls the "honeymoon period" for new parties, during which the market usually rises in the first few months following an election.

Equities tend to keep rising until after inauguration, producing a median S&P 500 increase that exceeded 5 percent from Election Day, according to the New York-based firm that studied market performance since 1952. Trump is scheduled to be sworn in Jan. 20.
"We're talking about a handful of events that gives you a sense of the optimism that goes into the election promises," said Jeff deGraaf, chairman and head technical analyst at Renaissance Macro. "The change, hope, or whatever the slogan may be, tends to sweep people off their feet before inauguration, and the reality seems to set in after."

About $850 billion has been added to equity values since the Nov. 8 vote, driven by speculation that Trump's plans to cut taxes and boost fiscal spending will accelerate a rebound in corporate profits. The rally lifted almost everything from banks to industrials to small-cap stocks and all four major equity benchmark indexes hit all-time highs last month for the first time since 1999.
"I'd expect that you're going to have this continued strength into inauguration and then if we struggle, we're going to struggle from that point forward," deGraaf said.
Before it's here, it's on the Bloomberg Terminal.
LEARN MORE