Trump 'Villains and Heroes' to Mingle at Annual Mercer Costume Party
By
Renaissance Technologies co-CEO hosts lavish annual bash

'It will be the hottest ticket in town,' says Kellyanne Conway
Each Christmas season since 2009, the Mercer family's costume party on Long Island has been the subject of awed gossip in Republican circles. This Saturday's ticket will be more coveted than ever.
Rebekah Mercer, a daughter of hedge fund manager Robert Mercer, has become one of the most influential players in Donald Trump's administration-in-waiting after spending millions of dollars of her father's money helping defeat Hillary Clinton.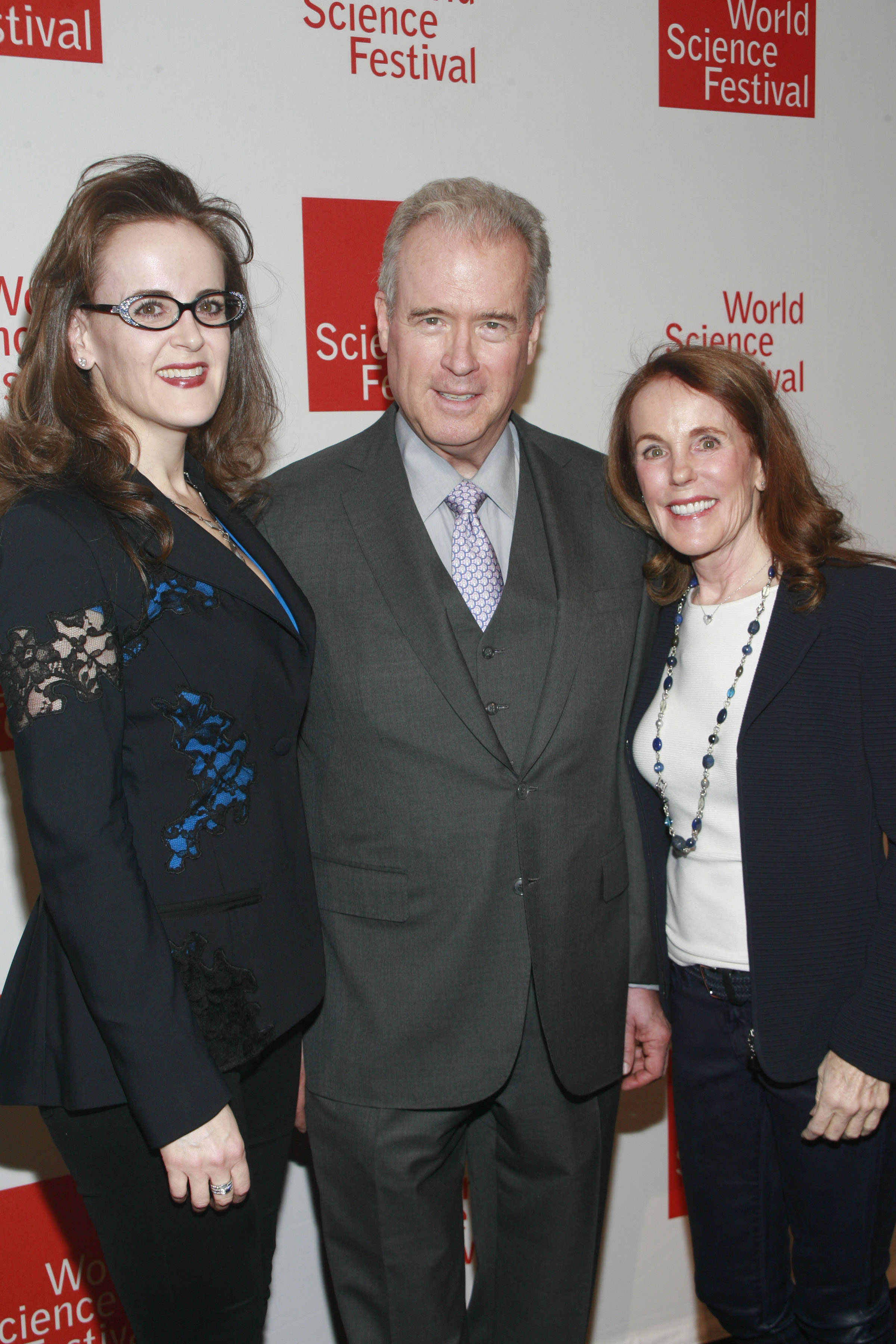 The theme of this year's party is "Villains and Heroes" -- appropriate, perhaps, for a year in which the Mercers described the presidential contest as offering an "apocalyptic choice" in which only a Trump victory could save the nation. An invitation seen by Bloomberg News features a sword-wielding centurion crouching in an ancient ruin, facing down a serpent-haired Medusa.
"It will be the hottest ticket in town," said Kellyanne Conway, Trump's campaign manager and a longtime political adviser and friend of the Mercers. Although details of the preparations are kept secret from guests, Conway said, "I deign to guess that this year, it's going to be a spectacular, super-sized, unprecedented celebration given what just happened in the election."
Conway said she's going as Stephen Bannon, Trump's chief strategist, whom she described as a villain to the media and hero to just about everyone else.
Secret Website
The party will be at Owl's Nest, the estate of Robert Mercer and his wife, Diana, on Long Island's North Shore, not far from where he works as co-chief executive officer at Renaissance Technologies. Past events have included hundreds of friends and associates of the extended family, drawn from their varied political, business and charitable endeavors. Attendees have ranged from celebrity zookeeper Jack Hanna to firebrand Texas Senator Ted Cruz to the man who trained the family's million-dollar show horses.
Read More: A Businessweek profile of Robert Mercer

Invitations direct guests to a secret website where they're told to seek costume ideas from film, television, comic books or everyday life. The site features, among others, Mother Teresa, Superman and Captain Hook, according to a person who has seen it and spoke on the condition of anonymity.
"I predict there will be an abundance of Hillary and Trump finery," Conway said. "We can't get enough of this victory."
Her biggest hero isn't likely to appear. Conway said Trump will be traveling on a nationwide "thank you" tour and that members of his family also aren't expected to attend.
Roaring Twenties
While the Mercers have long nurtured conservative political causes, Rebekah Mercer's influence exploded this year when she helped install her family's two top political advisers, Bannon and Conway, atop the campaign and directed more than $3 million of her father's money into pro-Trump advertising. She's now a member of the transition team's executive committee. Through a spokesman, the Mercers declined to comment.
Guests are discouraged from discussing the parties with the media, and vendors who spend months preparing for them are required to sign nondisclosure agreements. But people who have attended in the past, most of whom who spoke on condition of anonymity, describe them as no-expense-spared spectacles.
One year the theme was the Roaring Twenties, complete with period cars and Tommy guns. Another year was cowboys and Indians. Todd Ricketts, the Chicago Cubs co-owner and scion of another powerful family of conservative donors, was a memorable Lone Ranger, and his wife a female Tonto. Ricketts, whose family spent at least $1 million backing Trump, was nominated this week to be deputy Commerce secretary. The Ricketts declined to comment.
Cowboy Chaps
The Mercers, ardent opponents of gun control who put a pistol range in their basement, supply replica guns at the events, courtesy of a firearms company in which the family has an investment. In past years, poker games have also been featured; another Robert Mercer daughter is a professional-level player.
The parties "are entertaining, and much of conservative America converges on them," said George Gilder, the conservative techno-futurist and gold-standard advocate, who wore a cowboy hat and chaps in 2014.
Last year's theme was the end of World War II. A tank guarded the gates of the Mercer compound. Inside their library, the Mercers installed a selection of museum relics: a chunk of the USS Arizona recovered from the bottom of Pearl Harbor; a Medal of Honor awarded to a Marine who stormed machine-gun nests; a wedding gown made of parachute silk. Andrews Sisters impersonators in red gowns performed "In the Mood" and "Boogie Woogie Bugle Boy."
Robert Mercer appeared as General Douglas MacArthur, according to one attendee. Guests thought Rebekah Mercer, a redhead, looked like Rita Hayworth. Bannon was a bombardier from the Army Air Force unit featured in the 1949 movie "Twelve O'Clock High." And Cruz, the Mercers' original choice in the Republican presidential primary, showed up as Winston Churchill.
The Mercers later soured on Cruz after he refused to endorse Trump at the Republican National Convention. A spokesman for the senator didn't respond to an inquiry about whether he was invited this time.
Before it's here, it's on the Bloomberg Terminal.
LEARN MORE