Facebook Knows What You're Streaming
The social media company is working with A&E and a streaming startup to tailor more conventional commercials for viewers.
By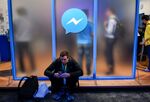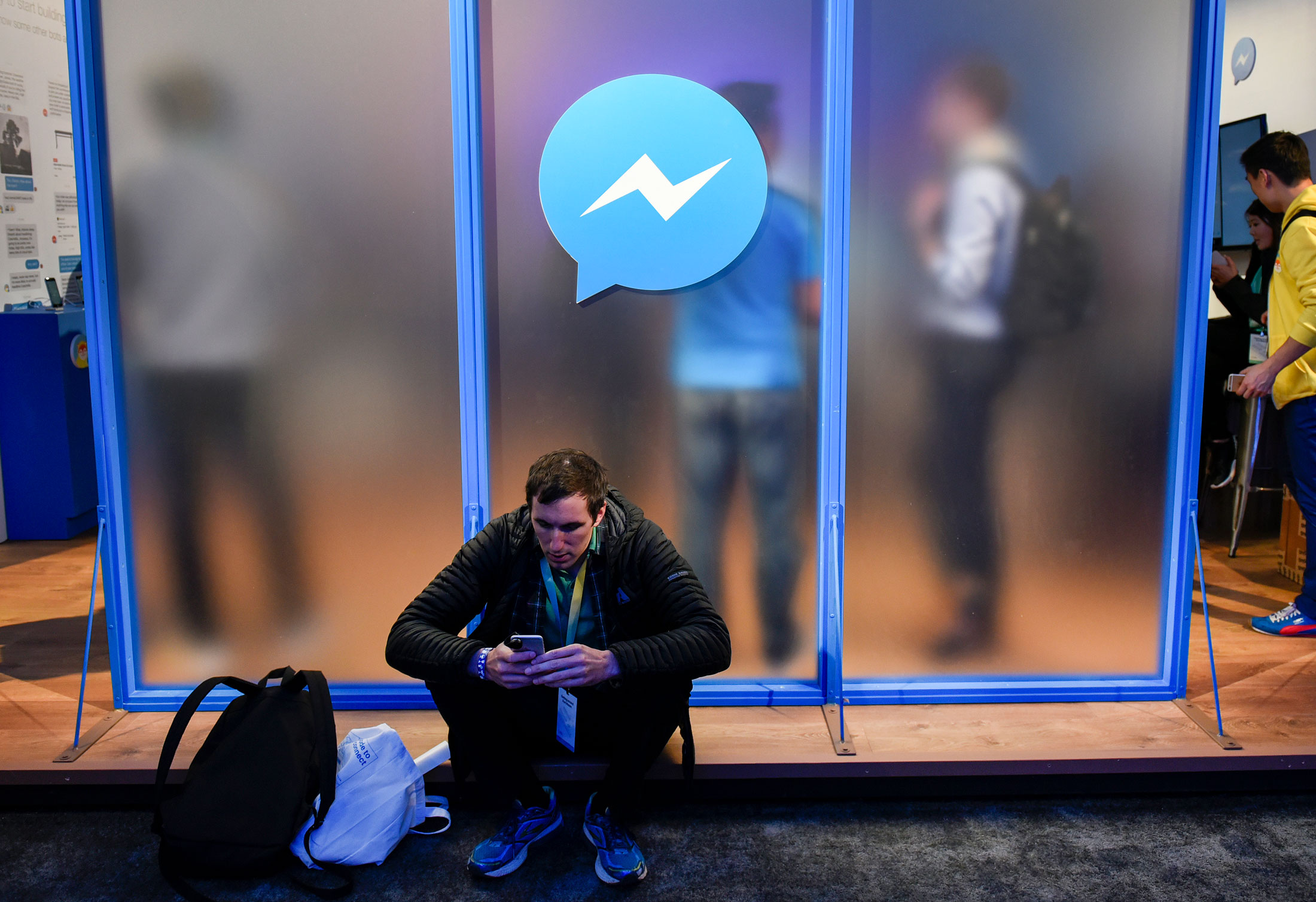 The Most Interesting Man in the World is said to have invented skinny-dipping and parallel-parked a train, but he's had trouble holding people's attention on Facebook. A decade ago, TV commercials listing the Connery-esque mondain's fictional achievements, backed by a jingle heavy on Spanish guitar, helped turn Dos Equis from a fringe beer into a best-seller.
On Facebook, though, you'd have to click for the sound, so many people would scroll past the ad and didn't catch any of the Most Interesting Man's feats, or hear the Spanish guitar, or even see a bottle of beer. "The ad may work better than most, but the consumer still has the right to swipe past it," says Ron Amram, manager of global media for Dos Equis owner Heineken.
Facebook, the internet's No. 2 ad business, has a growth problem. Chief Financial Officer David Wehner said in November the company's revenue growth will "meaningfully" slow next year, because it's reaching the limit of how many ads it can push before turning off too many of its 1.8 billion monthly users. It's a real concern for advertisers that, as with the Dos Equis campaign, people are likely to have to decide to listen to an ad online. On TV, they have to decide not to listen.

That might explain why Facebook is using streaming TV to quietly test an ad model that feels a lot more retro. For the past few weeks, the social network says, it's been targeting ads to people streaming certain shows on their Roku or Apple TV set-top boxes. It customizes commercials based on the Facebook profiles tied to the IP addresses doing the streaming, according to a company spokesman. He says Facebook is trying out this approach with the A&E network (The Killing, Duck Dynasty) and streaming startup Tubi TV, selecting free test ads for nonprofits or its own products along with a handful of name brands.
This push is part of a broader effort by social media companies to build their revenue with ads on video. Twitter is placing much of its ad-sales hopes on streaming partnerships with sports leagues and other content providers. In October, CFO Anthony Noto told analysts on an earnings call that the ads played during Twitter's NFL Thursday Night Football streaming exclusives had been especially successful, with many people watching them in their entirety with the sound turned on. (Twitter has ­partnered with Bloomberg LP, the parent of Bloomberg Businessweek, to stream some Bloomberg TV shows, as well as the presidential debates.)
The participants in these partnerships don't yet have a default answer to questions such as who should be responsible for selling the ads or who should get which slice of revenue. Snap, the company behind Snapchat, is teaming up with NBCUniversal to run exclusive, short-form versions of shows including The Voice, and it's begun using more data-analysis software to prove its value to advertisers. Snap is also designing shows of its own and recently advertised a job opening for someone who would "oversee development and production for scripted and unscripted programming—from pitch to pilot."
Facebook has paid media companies hundreds of thousands of dollars for long-term live video deals. Its most famous live video may still be one of its earliest: BuzzFeed's hourslong buildup of rubber bands that ultimately exploded a watermelon. Facebook is testing ads during some of its live-streams; video makers don't get a cut of that but will in the future.
As for its streaming-ad targeting, Facebook has a lot of questions to answer, including how best to track the ads' effectiveness. For now the company's priority remains finding ways to help advertisers adapt their strategies for use on its primary site. Among the lessons Heineken's Amram says he's learned: In case viewers have their PCs or phones muted, make the ads more visually gripping and eliminate dialogue. If you need the words, consider subtitles. And keep the ads short.
Amram's team relaunched the Dos Equis campaign earlier this fall with a new Most Interesting Man, this one in his 40s. (The actor from the first decade's commercials is in his 70s.) Dos Equis has 30-second ads featuring the new guy that air on TV, but there's also a 15-second version meant for social media, one that cuts straight to a shot of the Most Interesting Man barreling down a sand dune in an airboat, a disarming and slightly weird grin on his face. It's a strange, arresting image. When I first saw the ad, I had to keep watching for at least 10 seconds to figure out what was going on. This was, of course, the point.
The bottom line: Facebook is working with A&E and a streaming startup to tailor more conventional commercials for viewers.
Before it's here, it's on the Bloomberg Terminal.
LEARN MORE