As Mexico Welcomes Oil Giants, Pemex Future Hangs on an Auction
By
Monday's offshore auction is key step in Mexico's oil overhaul

Exxon, Chevron and BP are among companies that may bid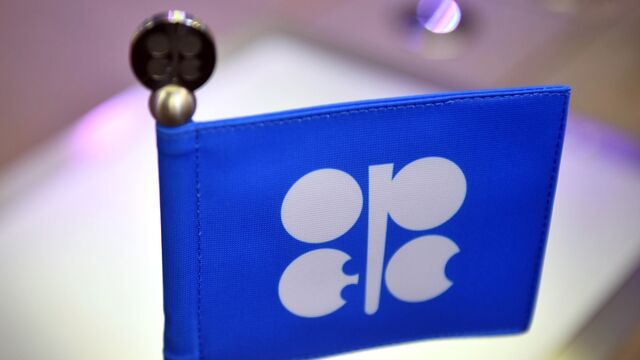 Pemex's chance to enter the modern oil era hangs in the balance of the country's Dec. 5 auction.
Mexico will hold its first-ever deep-water auction on Monday -- part of an effort to attract investment from international oil giants such as Exxon Mobil Corp., Chevron Corp. and BP Plc to help develop the country's offshore oil properties. 
The auction of 10 deep-water blocks is the most significant step yet in Mexico's effort to reclaim its spot as a global crude-producing powerhouse. Pemex has suffered from repeated setbacks in recent years as its production declined and financial woes multiplied. Monday could mark the start of a turnaround in the state-owned company's fortunes.
"I'm nervous, but I have high expectations," Jose Antonio Gonzalez Anaya, Pemex's chief executive officer, said Thursday on Bloomberg Television. "It would be the first time in history that Pemex has a joint venture in the upstream with risk involved."
The auction also includes a tender to secure a partner for Pemex in its Trion field, where the ailing state-owned operator hopes to secure as much as $11 billion in investment to produce around 500 million barrels of oil equivalent.
Pemex is "cautiously optimistic" one of the world's oil giants will bid to partner with Pemex in Monday's auction, Gonzalez Anaya said. If so, the company expects to see investments from the partnership as soon as next year.
Oil Auction
Mexico needs the auction to be a hit. Pemex's empire has been slowly dismantled since industry reforms in 2013 ended its monopoly and opened the nation to foreign oil explorers for the first time in more than seven decades. Out of the gate, the industry overhaul suffered a major blow when the country's oil prices collapsed from above $100 a barrel in 2014 to as low as $19 a barrel in January. The drop stymied participation in the nation's debut auctions last year, while accelerating the decline of Pemex, once the world's third-largest producer.
All of that raises the stakes for next week's sale.

"What we're seeing right now is the ongoing impact of years of neglect of the national oil company," Duncan Wood, director of the Mexico Institute at the Woodrow Wilson International Center for Scholars in Washington, said in a phone interview. "Without the energy reform, Pemex was on a road to bankruptcy. The country is now trying to right the sinking ship, but it still might be as many as 10 years before the entrance of significant investment can help do that."

Today, Pemex's output is falling faster than foreign producers will be able to ramp up production, even if the auction on Monday is a success. Its production is on course to fall to a 36-year low as the Mexico City-based company is hogtied by nearly $100 billion in debt and 16 straight quarterly losses that have decimated investment spending.
The fall in Pemex's oil production can be attributed to the maturation and decline of the Cantarell field, Pemex said in an e-mailed statement. Cantarell was one of the world's largest oil discoveries when found in the Gulf of Mexico in the 1970s.
The most ambitious of the promises included in the oil industry reforms are already at risk. When the law was signed in December 2013, President Enrique Pena Nieto vowed it'd lead to thousands of jobs, increased output and a stronger, more efficient Pemex.
Instead, Pemex has reduced its staff by almost 30,000, and local service companies that counted the oil monopoly as its only client were forced to freeze activities or shut down because of delayed payments and cut contracts. One of the energy overhaul's key milestones -- hitting national production of 3 million daily barrels by 2018 -- is likely to fall short by more than a third.
Shrinking Business
Once a bigger supplier to the U.S. than Saudi Arabia, Pemex's output may dwindle to about 1.6 million barrels a day by 2020, less than half its 2004 peak, because it lacks the technology and funds to revamp aging fields, Morgan Stanley analysts said in July. Without sufficient liquidity and investment, Pemex will continue to shrink, they said.
"The only way to make Pemex wake up and push it to the next level is through competition," said Juan Francisco Torres-Landa, managing partner of Hogan Lovells' Mexico City office. "It is going to have to be a much more efficient company or it won't be able to
compete."
Pemex's priority in the upcoming years is to be profitable, which will require slowing the accumulation of debt and improving midstream and downstream operations, Pemex said in an e-mail. The company said it aims to increase profitability without further job cuts.
'Crown Jewels'
Monday's auction will allow 17 of the world's largest oil producers to bid to develop fields deemed by Energy Minister Pedro Joaquin Coldwell as the "crown jewels" of the Gulf of Mexico's prospective oil reserves. More than three-fourths of prospective oil resources are located offshore in deep waters, according to the energy ministry.
"We've attracted some of the largest companies in the world that have the technology and investment capacities to develop deep water resources," Hector Moreira, a commissioner for the Mexican oil regulator and a former Pemex board member, said Nov. 28 in a meeting to announce the companies that would participate in the Dec. 5 auction. "This is a result of the energy reform."
Before it's here, it's on the Bloomberg Terminal.
LEARN MORE