The Trump Effect Rattles Austria
The far right will test the power of populism in this weekend's election
by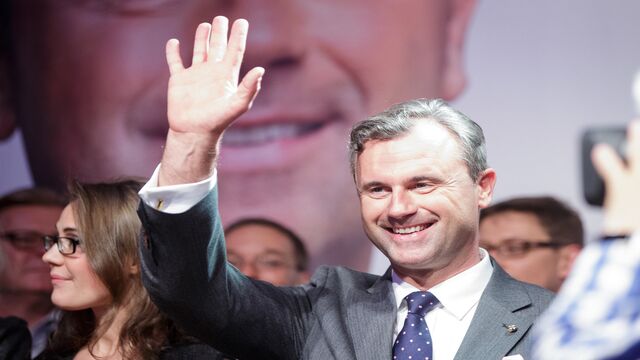 When Norbert Hofer began campaigning in Austria, Brexit seemed unlikely and a Donald J. Trump White House sounded fantastical. Now the far-right populist might become the nation's next President.
Hofer was only narrowly defeated by his opponent, Alexander Van der Bellen, in May. But the result was annulled because of irregularities in vote counting. It's anyone's guess whether the Trump effect will influence the Austrian electorate on Dec. 4.
Like Trump, Hofer attracts disillusioned voters with his anti-establishment, anti-immigration rhetoric. Austria is on the front line of Europe's refugee crisis, accepting a record number of immigrants last year. And unemployment in Europe's seventh-largest economy is rising.
But where Trump is brash, Hofer is calm and charming. The 45-year-old career politician has moved his Austrian Freedom Party (FPO) from the far-right fringe to the mainstream. Ahead of this ballot, he's distanced himself from French National Front leader Marine Le Pen and softened his euro-skeptic stance, saying he doesn't want Austria to leave the European Union.
The post of Austrian President is largely ceremonial, but a Hofer win would be a symbolic moment for Europe's populist parties.
Before it's here, it's on the Bloomberg Terminal.
LEARN MORE