World's Top Miner Expects Iron Ore, Coal Price Surge to Cool
By
BHP plans to use free cash to prioritize debt reduction: CEO

Co. aims to indentify new chairman by mid-2017: Nasser says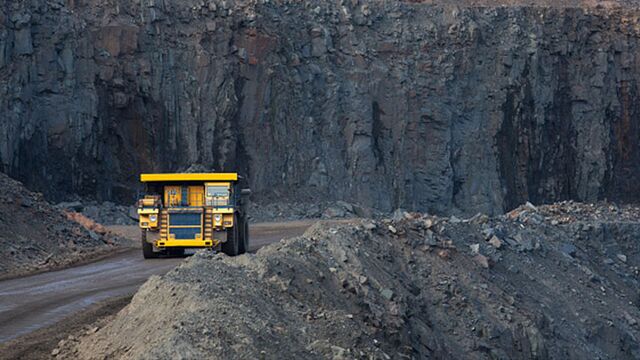 BHP Billiton Ltd., the world's biggest miner, expects soaring prices of iron ore and coking coal to moderate even as China pushes ahead with efforts to restructure its steel sector.
Prices have been supported in recent months by restocking and short-term supply disruptions, Chief Executive Officer Andrew Mackenzie told reporters Thursday in Brisbane following the company's annual meeting. Iron ore has jumped 66 percent this year to rebound from three straight annual declines, while coking coal has surged about 295 percent.
China's determination to push through with restructuring in its steel and coal sectors, and the nation's increasing willingness to favor imports over domestic material, has buoyed prices alongside other short-term catalysts, according to Mackenzie.
"The reality is that once some of things go through, unless we see more supply disruptions, the market fundamentals would suggest some of those current numbers will drift back," he said. Oil and natural gas are better placed to deliver gains into 2018, Mackenzie said last month.

Chinese stimulus this year has boosted the housing sector and infrastructure spending, while recent data point to an improving economy in the top consumer of metals, energy and grains. The outlook for the biggest miners has lifted since BHP in August reported a record full-year loss and raw materials tumbled in January to the lowest since 1991.
Outgoing Chairman Jac Nasser told shareholders at the meeting that he believed that U.S. President-elect Donald Trump is likely to moderate some policies espoused during the campaign. The world would be left in "complete trauma if tarriff levels are put up across the board to the level suggested," he said, referring to Trump's previous comments over a potential move to tax Chinese imports at 45 percent.
Rising prices of iron ore to copper and coal this year have boosted expectations for BHP's profits. Underlying earnings will jump more than 280 percent to $4.6 billion in the 12 months to June 30 from a year earlier, according to the average of 22 analysts' estimates compiled by Bloomberg. Expectations have surged from an average of $2.1 billion in May, the data show.
Current higher prices will boost free cash flow and likely accelerate miners' efforts to cut debt, according to Goldman Sachs Group Inc. The top four diversified miners have reduced borrowings in the past year by a combined $6.9 billion, according to Investec Plc.
"We've made it quite clear that certainly in the very near term, our priority is to reduce the levels of debt," Mackenzie told reporters. Net debt stood at $26.1 billion as of June 30, the company said in August.
BHP's board will review internal and external candidates in a search for a new chairman and expect to identify a successor by the middle of next year, Nasser said. The company's preference is typically for internal appointments, he said. Mackenzie, appointed as CEO in 2013, won't be "going anywhere soon," Nasser earlier told the annual meeting.
Before it's here, it's on the Bloomberg Terminal.
LEARN MORE