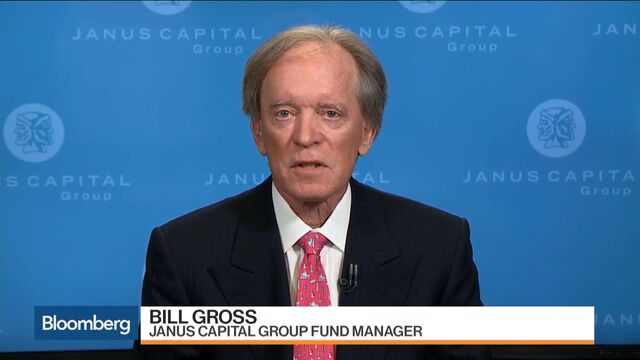 Donald Trump's ascendancy has put the finance world's bond vigilantes, who were already stirring after years of inactivity, back in the saddle. Traders and money managers are gearing up to protect their money against the dangers of profligate government spending and accelerating inflation, as Trump pursues a campaign agenda that relies on public borrowing. Government funding costs are rising as investors demand higher yields for lending to nations by buying their bonds.
1. What's a bond vigilante?
The phrase was coined in the early 1980s by economist Ed Yardeni, who spent a quarter of a century on Wall Street at firms including Deutsche Bank, Prudential Securities and E.F. Hutton and now runs his own financial consultancy firm. In a July 1983 paper, "Bond Investors Are the Economy's Bond Vigilantes," he wrote, "So if the fiscal and monetary authorities won't regulate the economy, the bond investors will. The economy will be run by vigilantes in the credit market." The 10-year Treasury yield was 11.5 percent when he made his comments; within less than a year, it had climbed to almost 14 percent.
2. What role do they play?
When a government threatens to mismanage its economy and undermine its creditworthiness, fixed-income investors can call what amounts to a buyers' strike. The resulting jump in bond yields helps tame spending ambitions by making government borrowing more costly, in turn averting a rise in inflation that erodes the value of future debt interest and principal payments.
3. Can bond vigilantes affect markets and policy?
Yes. They did so in the early 1990s in Sweden, where the government was running a budget deficit of 13 percent and the economy was barely growing. Bjorn Wolrath, who controlled $6.2 billion of investments as general director of Stockholm-based insurer Skandia Group, got the posse rolling in July 1994 by pledging not to buy "a single Swedish bond as long as the Swedish government doesn't have a trustworthy policy aimed at reducing its deficit." Ten-year Swedish government bonds started 1994 yielding 7 percent; by the end of the year they'd surged to 11 percent, during which time the government began to slash spending. 
4. How about in the U.S.?
It was bond vigilantes who compelled President Bill Clinton to scale back an ambitious domestic agenda -- which was to include a middle-class tax cut -- during his first term to focus on deficit reduction instead. Clinton was stunned to find himself at the mercy of the bond market, according to Bob Woodward's book, "The Agenda," which quoted Clinton raging to aides, "You mean to tell me that the success of the economic program and my re-election hinges on the Federal Reserve and a bunch of f---ing bond traders?"
5. What got the vigilantes stirring this time?
Central banks seem to have nullified the threat of deflation, and inflation is starting to show signs of resurgence in several countries. Declining unemployment is expected to stoke wage growth, as labor-market shortages force companies to pay their workers more. Government borrowing costs have been rising. The amount of negative-yielding debt -- bonds where investors are paying for the privilege of owning the securities -- has plunged to $8.7 trillion, down 28 percent from the peak of $12.2 trillion reached in June. 
6. What role did Trump's election play?
Here's what Ray Dalio, founder of Bridgewater Associates, wrote on his LinkedIn blog on Nov. 15: "Donald Trump is moving forcefully to policies that put the stimulation of traditional domestic manufacturing above all else, that are far more pro-business, that are much more protectionist, etc." Therefore, "we think that there's a significant likelihood that we have made the 30-year top in bond prices. We probably have made both the secular low in inflation and the secular low in bond yields relative to inflation."
The Reference Shelf
Before it's here, it's on the Bloomberg Terminal.
LEARN MORE