Congress Punts to Let Trump Decide Current-Year Federal Spending
Instead of negotiating a $1 trillion omnibus spending package of 11 bills, lawmakers will instead vote on a stopgap measure lasting through March 31.
By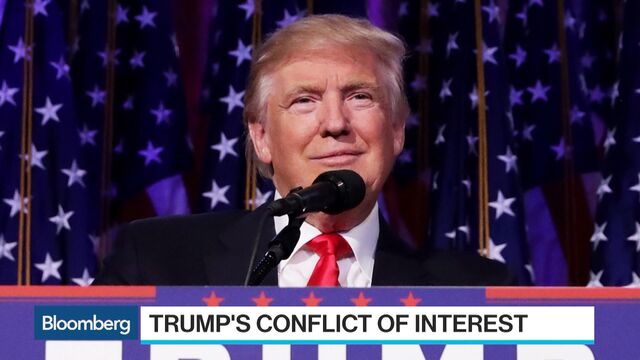 Congress has decided to put off final spending decisions for the fiscal year that began Oct. 1 into next year to give President-elect Donald Trump the chance to have the final say.
Instead of negotiating a $1 trillion omnibus spending package of 11 bills, lawmakers will instead vote on a stopgap measure lasting through March 31. The decision, announced by Speaker Paul Ryan to his conference, comes after Trump's team communicated to lawmakers that he would prefer to keep government spending on autopilot until he's in office.
House Appropriations Committee members led by Chairman Hal Rogers had fought to complete a current-year package and preserve the work already done on getting bipartisan agreements for spending preferences and policy riders.
They also had argued that leaving funding decisions unresolved would needlessly add a large must-do item to Trump's first 100 days, which already has an agenda crammed with plans to overhaul the tax code and repeal President Barack Obama's health-care law.
The decision "was in deference to the Trump administration," Rogers told reporters.
The delay into next year will reignite the battle in Congress over whether to cut discretionary spending by $30 billion, a fight that led to a stalled budget resolution earlier this year. Trump has said he wants to raise spending caps for the Defense Department, forcing cuts to come at the expense of social programs.
"I have no doubt that we will have a more robust defense budget than we would have," said Republican Representative Tom Cole of Oklahoma. "Would you rather negotiate with Harry Reid and Barack Obama or with Donald Trump? It's an easy choice."
Another Republican appropriator, Charlie Dent of Pennsylvania, said that doing a stopgap continuing resolution, or CR, would be a mistake. "It will only get harder," he said. "We are not likely to get any Democratic cooperation in the new year and the same people on our side who do not want to vote for an omnibus in December sure as heck are not going to vote for one in March."
He said that because of military contracts that need to be started during the three-month gap, the short-term bill will have to contain numerous extra provisions known as anomalies.
"This will be a more complicated CR," he said.
Even though Congress will be under unified Republican control beginning in January, finishing the spending bills will require the cooperation of Senate Democrats, because the majority party won't have the 60 seats needed to end filibusters.
That could raise the possibility of a shutdown fight in March, at the same time that the U.S. debt ceiling comes back into effect.
"A continuing resolution through March effectively throws in the garbage months of painstaking and bipartisan work," said Nita Lowey of New York, the top Democrat on the House Appropriations Committee. "This is a fitting end to an absolute embarrassment of a 2017 appropriations process."
"The Republican majority failed to adopt a budget resolution, failed to pass appropriations bills in the House and Senate, and failed to uphold their commitment to regular order," she said in a statement. "So it is not shocking, but is nonetheless outrageous, that they are punting on the entire process until the president-elect takes office, abandoning any semblance of competent governance."
—With assistance from Ari Natter.