Republican Governors are 'Giddy' as Trump Prepares Presidency
By
Pence told governors he will be their conduit to White House

Medicaid and local health exchanges may face major disruptions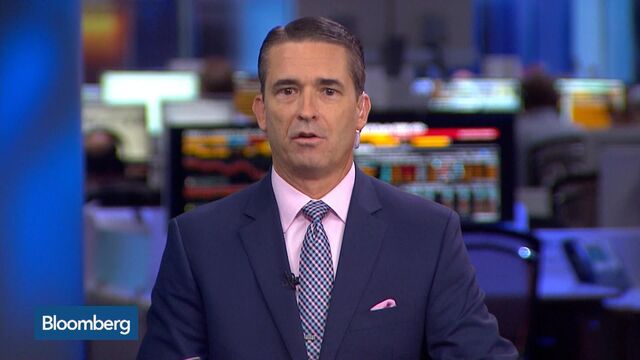 Republican governors meeting for the first time since Donald Trump won the White House are gearing up for Washington to begin passing a broad-ranging conservative agenda after years of gridlock, bolstered by their party's wide electoral success.
South Carolina Governor Nikki Haley, who once quipped that Trump represented "everything a governor doesn't want in a president," said during a panel discussion at an annual meeting of the Republican Governors Association in Florida that she was "just giddy" about the possibilities that lay ahead for Republicans, who now control the majority of states and the nation's capital.
"We can now start to really govern," she told reporters. "I've never known what it's like to have a Republican president. I can tell you, the last six years, Washington was the hardest part of my job."
Republicans now hold 33 governorships, the highest for the party since 1922. They also have majorities in roughly two-thirds of state House and Senate chambers. Still, observers say that ultimately the governors could find it difficult to see eye-to-eye with Trump when it comes to governing and policy matters that could dramatically affect their state budgets, access to federal funding and job growth.
Haley and other chief executives repeatedly brought up Mike Pence, the vice president-elect and a fellow governor from Indiana, as they reassured themselves that they'll have a good relationship with Trump's White House.
Pence spoke to the group in a closed session Monday evening. During a panel discussion Tuesday, Arizona Governor Doug Ducey said Pence had stressed that he wants to be their "contact into the White House."
Road Bumps
Even with so much partisan control nationally, some party experts are forecasting bumps ahead for governors when it comes to dealing with a Trump administration.
"Governors face a challenging four years as Medicaid and local health exchanges will face major disruptions," said Steve Grubbs, an Iowa-based Republican strategist and former state party chairman. "States may have to pick up health insurance costs that were expected to be managed by the federal government."
The meeting at a resort near Disney World is the first major gathering of Republican office holders following an election that propelled Trump to the White House and saw Republicans winning three governorships previously held by Democrats in New Hampshire, Vermont and Missouri.
Several of the chief executives brushed off questions about the president-elect's controversial appointment of Stephen Bannon as his chief White House strategist. The former Breitbart News head has been condemned by Democrats who have accused him of promoting racist, anti-Semitic and misogynist views.
"I don't know Bannon, so I don't have much to say about that," Haley told reporters.
Continued Discipline
Just nine months earlier, Haley had been much less accepting about a potential Trump presidency. Asked about her changed tune, Haley said her previous remark was something said during a primary campaign, she's always believed in supporting the eventual nominee and Trump has shown greater self-control since his victory.
"So far, President-elect Trump has done well," she said. "I hope he continues to do that. I hope he continues to be disciplined in his comments."
Still, Republicans could face significant challenges in two years when many of the party's incumbent governors will be up for re-election, Grubbs said.
"Republicans have enjoyed running in off-year elections against an unpopular Democrat president in 2010 and 2014," he said. "That won't be the case in 2018."
Saul Anuzis, a former Republican National Committee member and past party chairman in Michigan who is attending the conference, said quick action will be important for Trump.
"There is reserved optimism with regards to what the president-elect is going to do," he said. "The reality is he's going to get a 100-day honeymoon from Congress and they look to work together and he'll probably get the same 100-day honeymoon from the governors."
That was a sentiment echoed by Arkansas Governor Asa Hutchinson.
"In the first 100 days, he's got to give assurance to our allies, and confidence in his leadership," Hutchinson said during a panel discussion. "He needs to provide clarity on immigration and border security. Those are expectations of the American people and during the campaign it was opaque."
Before it's here, it's on the Bloomberg Terminal.
LEARN MORE