Obama in Cradle of Democracy Says Isolation Is Road to Nowhere
By and
President evokes ancient Greece in Athens speech on democracy

Says he's confident NATO commitment to Europe will endure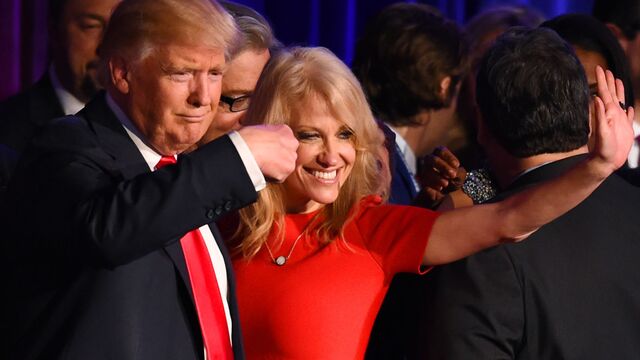 President Barack Obama summoned the imagery of ancient Greece to call for the world's democracies to pull together and confront the "enormous disruptions" of globalization in the face of a backlash that has ushered in Brexit and the U.S. election of Donald J. Trump.
In what is likely to stand as his final major address overseas, Obama in Athens invoked the roots of western civilization forged 25 centuries ago by philosophers such as Socrates and Aristotle, giving rise to concepts of individual freedom, equality and rule of the people. Yet in today's world, looking to the recent past for answers to economic challenges probably won't work, he said.
"This impulse to pull back from a globalized world is understandable," Obama said in a speech on Wednesday. "If people feel they're losing control of their future they'll push back. But given the nature of technology it is my assertion that it's not possible to cut ourselves off."
Eight days after Trump defeated Hillary Clinton, Obama's former secretary of state, the outgoing president expressed confidence that his successor won't pull back from the North Atlantic Treaty Organization's defense commitment to Europe, backed Ukraine's right to determine its own future and defended the nuclear accord with Iran.
"The next American president and I could not be more different," Obama said. "We have very different points of view but American democracy is bigger than any one person. My administration will do everything we can to support the smoothest transition possible."
Acropolis Tour
Hours earlier, Obama toured the Acropolis and saw the ruins of the Parthenon, getting a walking history lesson through the rubble and reconstruction of the birthplace of democracy.
In his speech, Obama delivered a staunch defense of his record as president, including health care and the easing of relations with Cuba. He said Greece shouldn't have to bear the brunt of Europe's refugee crisis and expressed support for the International Monetary Fund's demand for European creditors to give Greece debt relief. 
The speech, which anchors Obama's multi-nation farewell tour to meet more than two dozen foreign leaders, including top U.S. allies in Europe and Asia-Pacific nations, comes against a very different backdrop than the one Obama and his aides had envisioned.
Had Clinton won the presidency, Obama could have evoked a transfer of U.S. power to a known quantity who has largely shared his approach to Europe, global cooperation and governance. Instead, he must make the case that while Trump's surprise victory in last week's election reflects the global wave of frustration with the political establishment, enduring principles of democracy and international cooperation are bigger than any single political leader.
European Message
Before heading to Berlin to spend two days with Chancellor Angela Merkel and meet four other European leaders, Obama warned the EU that its institutions need to ensure that citizens feel their concerns are being heard.
"Today more than ever, the world needs a Europe that is strong and prosperous and democratic," the president said.
Speechmaking on a grand scale has been a hallmark of Obama's outreach to U.S. voters and to the world, from a 2008 address in Berlin before his first presidential election, promoting a more multilateral approach than President George W. Bush's administration, to his 2009 address in Cairo seeking Middle East peace and a reset for U.S. –Muslim relations.
The Athens speech was more grounded on Obama's record. It comes as the EU and NATO are being tested by Russian aggression, Islamic State and a global refugee crisis, and as the U.S.'s pursuit of global trade deals and action against climate change is being questioned at home.
Obama said freedom of speech and assembly, a free press, freedom of religion, separation of powers and free and fair elections remain the bedrock as "our democracies are facing serious challenges."
"So here, where democracy was born, we affirm once more the rights, ideals and institutions upon which our way of life endures," he said.
Before it's here, it's on the Bloomberg Terminal.
LEARN MORE