Three Bank Employees Said Arrested in Insider-Trading Probe
By and
Identities of the bank workers haven't been disclosed

FCA working with NCA in what may become biggest insider case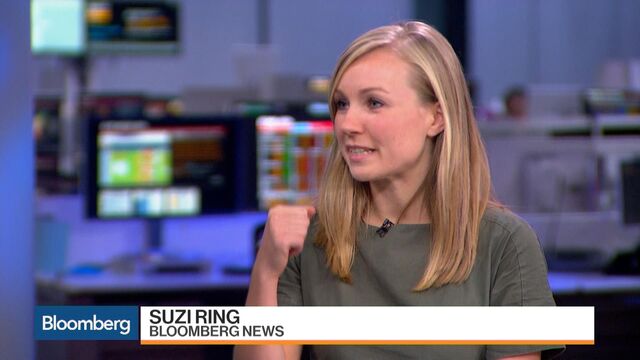 Three employees from major banks have been arrested in an insider-trading investigation that could become the U.K.'s biggest case related to the crime, according to two people with knowledge of the situation.
The U.K. Financial Conduct Authority is working with the National Crime Agency, which is assisting with covert surveillance, the people said, who asked not to be identified because the investigation is private. The arrests of the individuals, whose identities haven't been disclosed, were carried out in recent months and more are planned, according to the people.
An insider-trading probe was made public last week in a report by the government on the so-called Panama Papers scandal. The briefing said that a task force, set up to investigate leaked documents from a Panama law firm had "identified a number of leads relevant to a major insider-trading operation" led by the FCA and supported by the NCA.
Officials at the regulator declined to comment and a spokesman for the crime agency declined to immediately comment.
News of the arrests comes six months after the FCA concluded a major trial in an insider-trading case dubbed Operation Tabernula. Two men were convicted by a jury earlier this year, with a record 4 1/2 year sentence handed to ex-Deutsche Bank AG corporate broker Martyn Dodgson. Three other individuals pleaded guilty in the case and another suspect is yet to be tried.
Operation Saturn
The regulator's investigations haven't been limited to high-profile bankers.
In 2008, the Financial Services Authority -- the FCA's predecessor -- arrested eight people for insider dealing using information from print room employees at UBS Group AG and JPMorgan Chase & Co. in a probe known as Operation Saturn. Six of the men were convicted four years later with another found guilty by a jury in 2013.
The partnership between the FCA and NCA is similar to the one that played out in Tabernula. The regulator recruited the NCA's predecessor, the Serious Organised Crime Agency, in 2008 to carry out covert surveillance on some of its targets, the first time the U.K. watchdog had ever used such techniques. A conversation between two of the defendants from a bug placed in one of their offices was heavily relied on at trial.

The FCA has cracked down on insider trading since 2008, prior to which the regulator had never prosecuted anyone for the offense -- opting instead to file civil complaints. Since then, the regulator has racked up 31 convictions, including a number of individuals from high-profile institutions such as Moore Capital Management LLC and Schroders Plc.
The regulator had another big win last week with Mark Lyttleton, a former BlackRock Inc. portfolio manager, pleading guilty to improperly trading shares and call options ahead of public announcements. He will be sentenced in December.
Before it's here, it's on the Bloomberg Terminal.
LEARN MORE