Howard Dean Mounts Bid to Lead Democratic National Committee
He says the party "needs to be rebuilt from the ground up."
By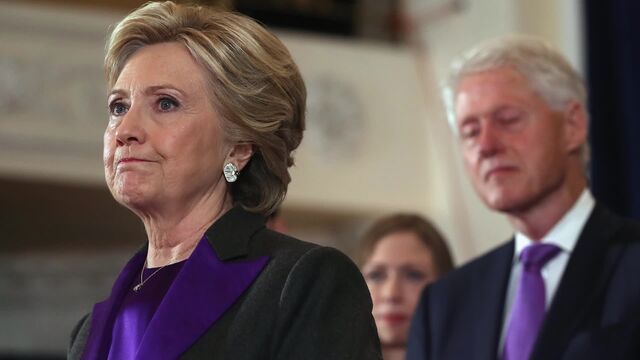 Former Vermont Governor Howard Dean announced a bid to become the next chairman of the Democratic National Committee on a platform that would focus on a reinvigorated 50-state strategy and on energizing young voters.
Democrats need a focus on young voters, a 50-state strategy, and "tech rehab," Dean said on Twitter.
In an telephone interview Thursday, Dean said that he was "about 80 percent there," noting that he already served as DNC chair from 2005-2009.
"I don't believe in going back, but the party's in big trouble and I have the best record of any DNC holder I think in history," Dean said, noting that Democrats gained the House, the Senate, and presidency during his term. He said that the party "needs to be rebuilt from the ground up."
Dean also said he believes the only arguments against his candidacy would be his age and his ethnicity, and that he would prefer to have a younger candidate.
Though Representative Keith Ellison, who has been backed by Senator Bernie Sanders for the job, would fit the bill, Dean said the next chairman should have just one job and be solely focused on the DNC.
"I love Keith Ellison and I helped him get elected the first time," Dean said, but "I do not believe it's possible to do this job while you're doing another job and I think you're seeing proof of evidence of that." Dean said he talked to Ellison Thursday morning. 
If he did return as DNC chair, Dean said he would focus on investing in a more long-term 50-state strategy and on mobilizing millennial voters. Dean said that while 18- to 35-year-olds are heavily Democratic, they don't care about politics or institutions, but "now they see why they have to be for the first time."
"I intend to go coast to coast organizing every kid in this country who believes in the future and tell them that they have a responsibility and they better get involved and they better get involved now," Dean said. 
Dean's announcement comes as progressive groups have started to rally behind Ellison's potential bid. Following Sanders' announcement, progressive groups like MoveOn and the Progressive Change Campaign Committee signaled that Ellison is one of many candidates who would do a good job. Both groups emphasized that whoever the next chairman is, he or she cannot be part of the party's establishment.
"The Democratic establishment had their chance with this election. It's time for new leadership of the Democratic Party," PCCC co-founder Stephanie Taylor said in a statement, adding that Ellison could "lead the DNC in a new and more winning direction." Ilya Sheyman, the executive director of MoveOn, said that Ellison would be an "excellent" choice and that the party must "clean house." The organization has started a petition on Ellison's behalf.
Senator Jeff Merkley, the only member of the Senate to back Sanders' presidential campaign, also said Ellison would be a good choice. "He'd be terrific," Merkley said in a statement.
Dean, who backed Hillary Clinton during the presidential primary, is likely to be seen as the opposite of what progressive groups are hoping for—someone without ties to the establishment wing of the party. Dean said he has "no problem" with someone from the Sanders wing of the party becoming the next chair, "but this is an issue of getting the job done. We need to win."

Before it's here, it's on the Bloomberg Terminal.
LEARN MORE