Exit America's Old Elite
Insiders will be swept away unless they submit or change their games.
By , , and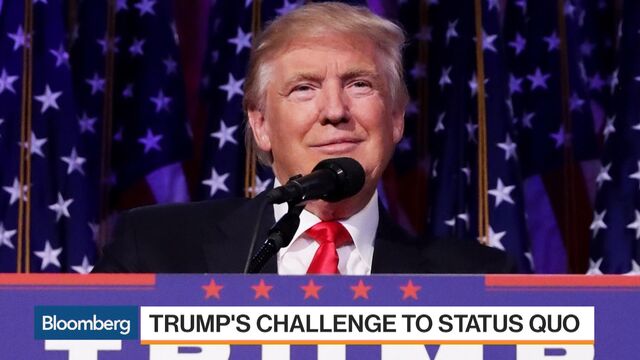 America's elite institutions are accustomed to riding out changes in presidential administrations. It will be harder this time. Not since Andrew Jackson in 1828 has there been a president-elect who harnessed the public's anger toward the Establishment the way Donald Trump has. Suddenly the political and technocratic elite in Washington are at risk of being disenfranchised. It's a strange feeling.
"I'm in shock," says David Goldwyn, who reported to Secretary of State Hillary Clinton as a special energy envoy from 2009 to 2011. Goldwyn has taught university courses, commented in the media, and run a consulting firm. He is, in other words, a Washington insider—a bad thing these days. He says it feels like 1976, when Jimmy Carter's "peanut mafia" headed to Washington, or 1980, when Ronald Reagan's revolutionaries swept in. "I'm really chagrined that the rhetoric of this campaign devolved into a situation that ended up throwing the baby out with the bathwater," he says.
Trump's challenge to the status quo isn't the revolutionary variety that's about lifting up the poor and bringing down the rich. His tax cuts would reinforce the economic power structure by giving the biggest benefits to his fellow billionaires. The elites that his supporters detest are the kind of city-dwelling Ivy Leaguers tightly linked to lobbying firms and banks, who have become fixtures among the capital's circle of influencers since the early 1990s. Some of the most resented elites are the latest to join—"the new 'pretenders' in the cosmopolitan elite such as professional women and people of color," Karen Hult, a political scientist at Virginia Tech, wrote in an e-mail.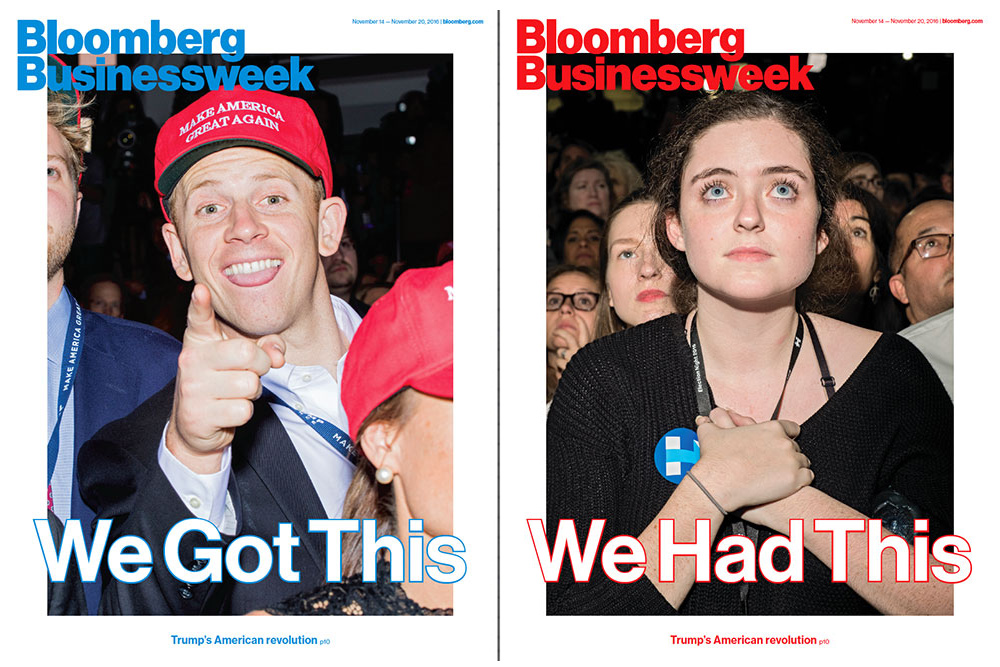 To the conspiracy-minded, these elites make up a permanent, undemocratic government—even a deep state—that Trump will try to root out. News organizations that underestimated the Trump groundswell with their faulty polls are obvious targets. "Mainstream media, they clearly don't act as gatekeepers in the way that they once did," says Lucas Graves, a University of Wisconsin at Madison media professor.
Also damaged are mainstream Republicans, such as the Bush family and Mitt Romney, who find themselves on the wrong side of history after resisting Trump's rise. Next come mainstream Democrats, especially the Clinton family and their associates and allies, already suffering after Hillary Clinton led the party to historic defeat. Strangely, the Democrats' liberal wing may be least damaged because it feeds on some of the same anti-Establishment energy that Trump's campaign did. And in a capital city that understands winning, Senators Bernie Sanders of Vermont and Elizabeth Warren of Massachusetts didn't lose a presidential election.
Opinion makers who dissent from Trump's agenda have two choices: resist and risk being marginalized, or bend and risk violating their principles. Elites face this choice every four years, of course, but the drama is heightened this time because Trump is relentless toward his enemies. If he fails to deliver on his campaign promises, he'll be tempted to put the blame on them.
That said, the elite got where they are by developing advanced survival skills. David McIntosh, president of the free-market Club for Growth, was all smiles the day after the election, even though the organization's political arm had threatened during the primaries not to endorse congressional candidates who supported Trump. "We'll be an energetic army" to pass his pro-growth agenda, he told the National Press Club.
Washington players are keenly aware that Trump's shallow bench creates an opening for influence, says James Galbraith, a University of Texas at Austin economist. Businesses stand ready to help, says John Engler, president of the Business Roundtable. The organization of chief executive officers invited representatives from both campaigns to speak to 85 CEOs on Sept. 13. According to Engler, New Jersey Governor Chris Christie, who heads the Trump transition team, told the CEOs that some of them might be getting phone calls about serving in the new administration. That's not to say Trump is outsourcing economic policy to the lobbying group. "We would be willing to accept it, though, if it's offered," Engler quips.
Before it's here, it's on the Bloomberg Terminal.
LEARN MORE