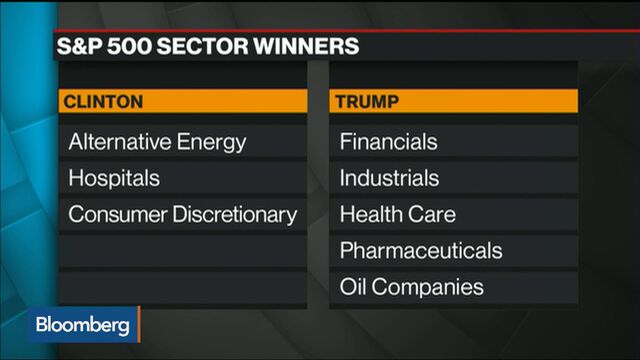 America will decide its next president today. It's an important choice to make with economics in mind.
The nation's next batch of leaders could alter how much Americans pay in taxes and who pays them, making this a great time to read the Federal Reserve Bank of St. Louis' cheat sheet on tax brackets as revenue sources. If you're more worried about wages, check out Morgan Stanley's piece on where budding pressures are coming from. 
This week's roundup also looks at the overlap between education and religion, and the reason why Asian Americans earn more than other minority groups. Check back every Tuesday for the latest in interesting or policy-relevant economic research. 
The math behind taxes
Whether you support tax cuts for the wealthy or think they should pay more, it's good to be aware of how tax code changes would affect revenue. The St. Louis Fed has your back with a breakdown of the numbers.
About half of U.S. revenue comes from individual income taxes, while just about 9 percent comes from corporate income taxes. When it comes to individual taxes, filers earning less than $50,000 a year count for about two-thirds of all returns, but just 7 percent of total revenue.

By contrast, filers earning $1 million or more count for 0.3 percent of returns and 27 percent of total revenue, as shown above. Earners making $100,000 to $199,999 contribute 22 percent of income, accounting for 12 percent of returns. Why does this matter?
"Tax cuts for the middle class, even minor ones, would imply big declines in revenue," the authors write. "And collecting significantly more revenue from the rich would necessitate large tax hikes."
A Closer Look at Federal Income Taxes
Published Nov. 4, 2016 
Available at the St. Louis Fed website
Show me the money
Improving the wage outlook has been a constant theme on the campaign trail, and as it turns out, high-wage earners are already getting a raise.
Fewer workers have seen salary gains over the past several months, but pay growth increased for workers in high-wage industries. That's a shift from earlier in the recovery, when wage gains were concentrated at the bottom of the ladder, Morgan Stanley economist Robert Rosener writes. Because they make much less, gains for low-end earners don't really move the needle on the nation's aggregate wage bill. The change toward wealthier earners is helping overall average hourly earnings to rise at long last. 
Wage Growth: Heating Up at the High End
Published Nov. 7, 2016
Available at Morgan Stanley Research for subscribers
Holy demography
If election season teaches you one thing, it's that demographics matter. If it teaches you a second, it's that demographics are complicated and overlapping. New research by Pew elaborates, analyzing how religion and education interact.
Hindus are America's most educated religious group, the study finds, followed by the Jewish community – and both groups have correspondingly large household incomes. Presbyterians and Buddhists have higher levels of education than atheist and agnostic Americans, and all four groups are more educated than average. Catholics, on the other hand, are slightly less educated than the average, as are Baptists.  

The most and least educated U.S. religious groups
Published Nov. 4, 2016 
Available at Pew Research's FactTank
Why are Asian Americans a rich minority? 

Speaking of demographics, Asians are the only non-white U.S. racial group to have higher incomes despite a history of institutional discrimination, a fact Brown University economist Nathaniel Hilger calls "unique and puzzling." Hilger establishes that blacks and Asians faced similar prejudice in California in the early to mid-20th century, and Asians actually faced an even harsher legal environment. This was the case even though they were near educational parity with whites, based on period test scores, so their lower wages at the time didn't owe to skills.
After 1940, Asians quickly eroded their earnings deficit, however – after California abandoned its most severe discriminatory laws. This suggests that "competitive labor markets tend to eliminate earnings gaps based purely on taste-based but not statistical discrimination."
Upward Mobility and Discrimination: The Case of Asian Americans
Issued November 2016
Available at the NBER website



Before it's here, it's on the Bloomberg Terminal.
LEARN MORE