Egypt Dollar Black Market Squeezed as Bank Rates Converge
By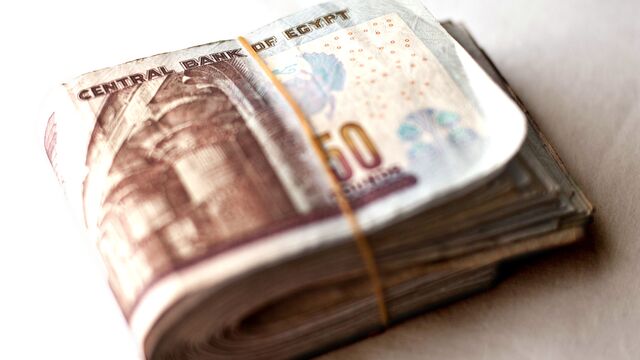 The Egyptian pound was unchanged in black market trading as banks narrowed the gap with the illegal market following the currency float.
The currency traded at 17.98 per dollar, according to the average quote of three dealers surveyed by Bloomberg in Cairo on Tuesday. That compares with 17.8 per dollar at National Bank of Egypt as of 2:49 p.m. The pound's 12-month non-deliverable contracts weakened to a record 18.35 per dollar.
Two traders said the market has largely stalled because of uncertainty over rates. Large clients were refusing to buy dollars until they have more clarity over the direction of the exchange rate, one said. A third trader, however, said people shunned by banks were still buying dollars from the black market. Money changers taking part in the Bloomberg survey asked not to be identified because they were discussing trading that is illegal.
Egypt's central bank abandoned its control over the currency on Sunday, allowing banks to price it freely in a bid to attract foreign inflows and end a currency shortage that has crippled an economy struggling since the 2011 ouster of then-President Hosni Mubarak. The scarcity of dollars created a flourishing illegal market where the U.S. currency was trading at twice its official rate, hurting business activity.
"The disappearance of the black market will depend on banks' ability to fulfill client demand for dollars, which should improve as rates become attractive and entice dollar-holders to dispose their holdings," said Hany Farahat, Cairo-based senior economist at CI Capital. "I expect this to be gradual, likely to take months rather than weeks."
— With assistance by Ahmed Feteha
Before it's here, it's on the Bloomberg Terminal.
LEARN MORE