Time Warner's Upbeat Report Unheeded as AT&T Debate Continues
by
CNN's election-related ads help lead to higher forecast

Cable subscribers grow internationally while falling in U.S.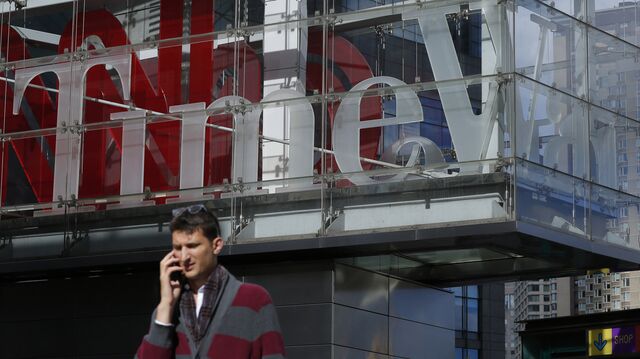 Time Warner Inc. topped analysts' estimates for third-quarter earnings, raised its full-year forecast and still got a lukewarm reception from investors who remain skeptical the media giant's merger with AT&T Inc. will get regulatory approval.
Earnings excluding some items rose to $1.83 a share, New York-based Time Warner said Wednesday in a statement, exceeding the $1.37 average of analysts' estimates compiled by Bloomberg. The U.S. presidential election continuing to fuel viewership and advertising gains at news network CNN, and the Warner Bros. studio had a box office hit with "Suicide Squad."
Yet Time Warner shares slipped 1 percent to $87.34 at 12:09 p.m. in New York. Investors are mostly trading Time Warner based on bets on whether Time Warner's $85.4 billion sale to AT&T will go through, said Eric Handler, an analyst at MKM Partners, in a note Wednesday. Time Warner's stock price represents a discount of about 19 percent to AT&T's $107.50-a-share offer.
The companies have said they plan to combine to create a telecommunications and media empire that will own much of the programming it provides to subscribers of its wireless, internet and pay-TV services. But both presidential candidates and numerous elected officials have called on regulators to examine the deal closely to make sure it doesn't harm consumers or concentrate too much media influence in one company's hands.
Time Warner Chief Executive Officer Jeff Bewkes, on an earnings call, said the deal is pro-competitive, especially for advertisers.
"It's basically good for the market, consumers and advertising clients, if we have a broader number of competitors in the ad business, particularly the digital ad business," Bewkes said.

Third-quarter revenue was $7.17 billion, compared with projections for $6.97 billion.
Sales at the Turner cable-network unit, which include TNT, CNN and TBS, climbed 8.8 percent to $2.61 billion from a year earlier. The unit benefited from increases of 12 percent in subscription revenue and 33 percent for licenses to use the networks' programming.  
CNN helped lead Time Warner to a 2 percent gain in ad sales for Turner, though the cable division's programming expenses also climbed 5 percent in part because of the costs of covering the presidential campaign.
While Turner benefited from international growth, it continued to lose U.S. cable subscribers, Time Warner said.
Sales at HBO, with popular shows like "Game of Thrones," rose 4.3 percent to $1.43 billion. The company saw a 5 percent rise in subscription revenue but a decline of 2 percent in content revenue.
Sales at Warner Bros. studio rose 6.7 percent to $3.4 billion on the strength of box-office releases of "Suicide Squad," "Sully" and "Lights Out."
Time Warner forecast adjusted earnings for continued operations for the year of $5.45 to $5.55 a share, leaving out a one-time tax benefit of 28 cents a share. Analysts had projected $5.42 on average.
 
Bewkes has spent billions to create original programming and acquire sports rights to attract viewers and command higher fees from distributors to keep his media company afloat in a declining pay-TV industry. At the same time, he's trying to win over the growing legions of cord-cutters who don't pay for cable. 
In August, Time Warner bought a 10 percent stake in Hulu LLC and announced that Time Warner's networks will be carried on Hulu's live-streaming service slated to start early next year. AT&T is also introducing a live-streaming service, leading to speculation regulators could require the company to take measures to make sure there's no conflict with the Hulu stake.
"We have a passive 10 percent investment. We don't think the merger here changes anything," Bewkes said.
Hulu is just one example of Time Warner's recent digital expansion. The company has sold channels in new online TV packages like AT&T's DirecTV Now and Dish Network Corp.'s Sling TV and is investing in its web-only version of HBO.
Time Warner is pleased with the progress of HBO NOW, Bewkes said, and is planning to expand to more countries by year-end.
Before it's here, it's on the Bloomberg Terminal.
LEARN MORE