Obama Says FBI Probe Into E-Mails a 'Political Controversy'
By
Hillary Clinton's 'mistakes' are exaggerated, Obama says

President says government shouldn't operate on 'innuendo'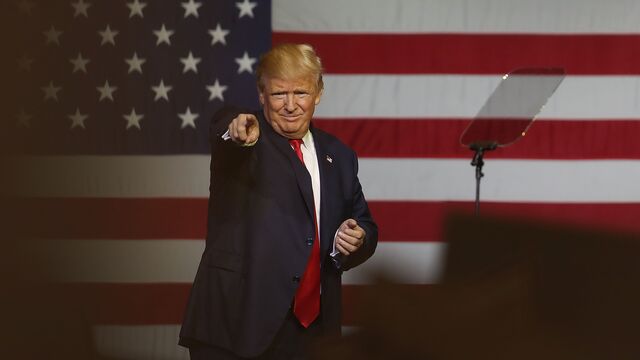 President Barack Obama said FBI Director James Comey's decision to renew a probe of Hillary Clinton's e-mails 11 days before the election had stirred a political controversy, but that the White House wouldn't be seen meddling in the investigation.
Obama didn't specifically criticize Comey in an interview posted online Wednesday by NowThis News. He appeared to question whether Comey was right to issue a three-paragraph letter informing members of Congress that the bureau was reviewing new information related to Clinton without offering specifics.
"I do think that there is a norm, that when there are investigations, we don't operate on innuendo, we don't operate on incomplete information, we don't operate on leaks," he said in an interview posted online by NowThis News. "We operate based on concrete decisions that were made."
In July, he noted, Comey had announced that he wouldn't seek charges against Clinton or her aides for using a private e-mail server for official business. "The last time, the conclusion was that she had made some mistakes but that there wasn't anything there that was prosecutable," Obama said.
Comey's Oct. 28 letter, Obama conceded, may be politically damaging to Clinton. But he defended his former secretary of state, saying that her errors are often exaggerated by political opponents.
"Obviously it's become a political controversy but the fact of the matter is that Hillary Clinton having been in the arena for 30 years, oftentimes gets knocked around and people say crazy stuff about her," Obama said. "And if she makes a mistake, an honest mistake, it ends up getting blown up as if it's just some crazy thing."
Obama has sought to distance himself from the controversy swirling around Comey, who has been the focus of withering attacks by top Democrats who say his actions could sway the election in favor of Republican candidate Donald Trump.
The NowThis interview was Obama's first public discussion of the FBI's actions since Comey disclosed a review of newly discovered e-mails that may be related to the investigation of the former secretary of state's use of a private server.
Obama declined to comment on the course of the FBI investigation.
"I've made a very deliberate effort to make sure I don't look like I'm meddling in what are supposed to be independent processes," Obama said.
Obama's interview with NowThis -- an online news outlet directed at youth audiences -- is part of his ongoing effort to persuade the coalition that propelled him into office to return to the polls on Clinton's behalf.
The president has also recorded several recent interviews with radio shows that appeal to black voters, who turned out in record numbers during his presidential campaigns.
Early voting totals show that enthusiasm among black voters has softened during this election, Obama said.
"The African-American vote right now is not as solid as it needs to be," Obama said in a radio interview that aired on the Tom Joyner Morning Show on Wednesday.
The president will travel to North Carolina and Florida this week to bolster Clinton's campaign. Early voting numbers show turnout among black voters in both states has lagged 2012 levels.