Paranoid Android: Erica May Be the Creepiest Robot Ever Built
Professor Hiroshi Ishiguro has spent decades trying to create lifelike androids. Meet Erica.
Bloomberg News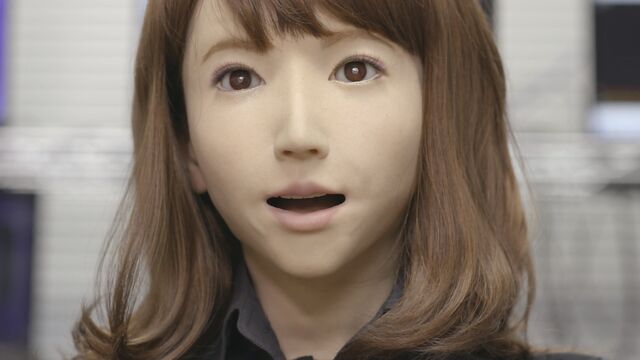 Professor Hiroshi Ishiguro is a weird dude. For the last couple of decades, he's been on a quest to make the most lifelike android possible. His first creation was based on his daughter's image and proved so frightening to his child that the machine had to be locked away in a crate. Later, Ishiguro–who dresses in all-black, like a Japanese Johnny Cash–made a machine that looks exactly like him. As you do.
Hello World host Ashlee Vance recently traveled to Osaka University to see Ishiguro's latest creation, an android named Erica that's designed to work, one day, as a receptionist or personal assistant. The android has lifelike skin and facial gestures and uses artificial intelligence software to listen to and respond to requests. Is Erica creepy? To Vance she is, but not to Professor Ishiguro, who considers her nearly indistinguishable from a human.
Judge for yourself.
Before it's here, it's on the Bloomberg Terminal.
LEARN MORE