Iceland's Parliamentary Elections: The Party Balance Changes
By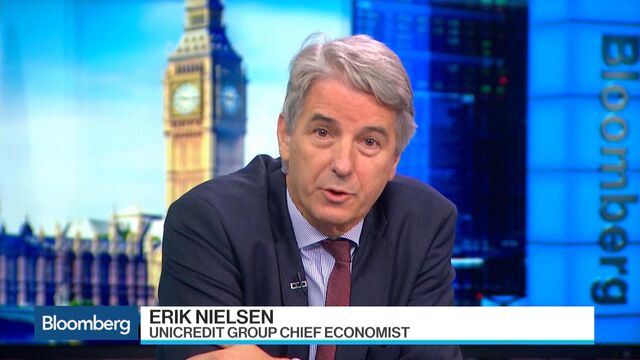 Iceland is a multi-party democracy based on proportional representation. That means governments are more often than not supported by a coalition: The last time a single party ruled the north Atlantic island nation was more than a quarter of a century ago.
 
So now the Independence Party must assemble a coalition even though its former partner, the Progressive Party, lost more than half its seats on Saturday. And the populist Pirate Party, which had loomed as a possible winner in some polls, more than tripled its seats.
To govern, any party or alliance of parties must secure more than half of the 63 seats available in the Althing, one of the world's oldest parliaments -- its origins can be traced back to 930. Mandates last four years.
Here's a brief outline of the parties' leaders, policy priorities and number of seats won on Saturday:
Independence Party
Seats: 21
Origin: formed in 1929 to advocate independence from Denmark

Leader: Bjarni Benediktsson (incumbent finance minister)
Ideology: conservative/centrist

Campaign priorities: reduction of national debt, full removal of capital control, boost growth by cutting red tape
EU membership: opposed
Pirate Party
Seats: 10
Origin: founded in 2012 by Internet activists to promote free speech and less stringent copyright laws

Leader: no formal leader -- Smari McCarthy, Birgitta Jonsdottir and Einar Brynjolfsson act as spokespeople
Ideology: direct democracy
Campaign priorities: new constitution, crackdown on corruption, fishing quota reform
EU membership: neutral -- stance should be decided via referendum
Left-Green Movement
Seats: 10
Origin: founded in 1999 by opponents of merger that led to Social Democratic Alliance
Leader: Katrin Jakobsdottir (former minister of education, science and culture)
Ideology: left-wing/environmentalism/feminism/pacifism
Campaign priorities: gender equality, opposition to international free trade agreements and NATO membership, boost development aid
EU membership: opposed
Progressive Party
Seats: 8
Origin: founded in 1916 as a result of the merger of two farmers' parties

Leader: Sigurdur Ingi Johannsson (incumbent prime minister)
Ideology: conservative/centrist
Campaign priorities: cut middle class taxes, raise pensions, fund infrastructure through new tourism tax; extend paternity/maternity leave to 12 months
EU membership: opposed
Revival
Seats: 7
Origin: founded in May 2016 following Independence Party split over EU and trade policies
Leader: Benedikt Johannesson (CEO of publishing company Heimur)
Ideology: free market
Campaign priorities: equal education for all, opposing special interests, higher taxes on use of natural resources, fixed exchange rate
EU membership: in favor
A Bright Future
Seats: 4
Origin: founded in 2012 by Progressive Party and Social Democratic Alliance defectors
Leader: Ottarr Proppe (musician, actor, former city councilor)
Ideology: social liberalism/centrist
Campaign priorities: new constitution, euro membership, sustainability tax on exploitation of natural resources
EU membership: in favor
Social Democratic Alliance
Seats: 3
Origin: founded in 2000 from merger of four left-wing parties
Leader: Oddny Hardardottir (former finance minister)
Ideology: social-democratic
Campaign priorities: more funding for health care, new constitution, fishing quota reform
EU membership: in favor


Before it's here, it's on the Bloomberg Terminal.
LEARN MORE