Venture Capital
Cleantech Rebrands as 'Smart City' to Attract Venture Dollars
The sector is seeking a VC revival after the solar power flop in the 2000s.
By and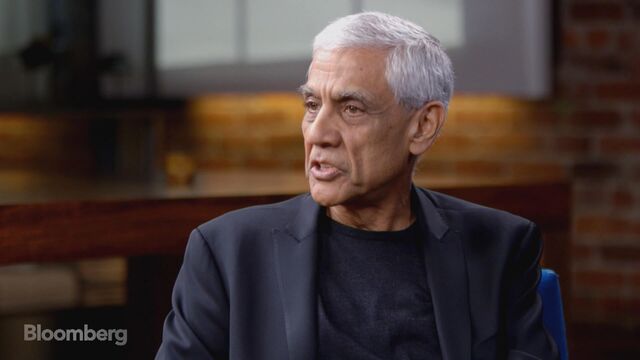 After years as a venture capital pariah, cleantech startups are rebranding themselves to capitalize on the quest to build a smart city.
Cleantech companies, whose missions are broadly linked to environmental improvement, are benefiting as municipalities around the world embrace smart cities—where internet-connected devices collect data that can be used to address challenges from energy efficiency to traffic, crime and public health.
The smart city market, expected to balloon to $1.57 trillion by 2020, according to a 2014 report from research and consulting firm Frost & Sullivan, is a way for cleantech startups to revive venture interest after the sector's reputation suffered from failed experiments in areas like solar panels and biofuels in the 2000s.
"We're not packaging this as cleantech; we're saying these are smart cities," Jenny Fielding, managing director at the incubator Techstars, said of pitching her new class of startups to VCs. "That's a very popular term right now, and people are throwing a lot of money toward that proposition. I've seen that what's old becomes new again, and it just has a different name and a different business model."
Cities are an ideal spot for cleantech startups to show their value, Fielding said, because of the enormity of the data that could be gathered on metrics like energy use, air quality or infrastructure maintenance. The opportunity hasn't gone unnoticed. U.S. venture investment in cleantech companies more than doubled in the third quarter from the previous one to $741.1 million invested across 65 deals, the most money since 2014, according to data provided by PitchBook. The startup researcher defines cleantech as technology companies that seek to reduce the environmental impact of human activities or to significantly reduce the amount of natural resources consumed through such activities.
Some of the top investments in the sector since last year include Atlanta-based Rubicon Global Holdings, which created a marketplace to reduce waste and recycling costs for businesses, and Trilliant Holdings Inc., a platform that centralizes information for utilities and energy providers.
"Cleantech, in a way, was the 1.0 version, and now if you wrap connectivity, internet and artificial intelligence and all those things that can make cleantech smart, I think there's a value proposition that investors and the market can get their head around," Fielding said.
City governments are in part fueling the shift in sentiment, turning to venture investors and startups to spawn innovative ways to use the data. They're subsidizing office spaces, providing tax benefits and funding incubators.
That's creating fertile ground for young companies. Radiator Labs, founded in one of Columbia University's graduate apartments to reduce heat waste from radiators, got permission to test in the school's housing before going on to get support through a state-funded program. U.K.-based Pavegen, which creates flooring that converts footsteps into energy, plans to install its technology in Washington's Dupont Circle. By helping utilities track water use, San Francisco-based Valor Water Analytics is aiming to reduce waste and more efficiently distribute the resource.

Chicago began rolling out a project this summer that it bills as a "fitness tracker'' for the city, collecting reams of information on things like air quality, traffic patterns and flooding. The city is mounting hundreds of conical-shaped sensors on light poles to measure air quality, temperature, light, carbon monoxide, noise and more. The data collected is open for anyone to use, and the city is encouraging private companies and researchers to employ it when considering new connected infrastructure and consumer products. The project is being replicated in 20 other locations around the world.
"There is money to be made," said Don DeLoach, president and chief executive officer of Infobright and co-chairman of the ITA Internet of Things Council. "I see significant corporate investment by a variety of stakeholders that have a lot to lose by not gearing up and newcomers who recognize an opportunity. They wouldn't be doing that if there wasn't money to be made."

The sector has also gotten attention in the U.S. presidential election.  As part of her Infrastructure Plan, Democratic nominee Hillary Clinton lays out her intent to create smart cities that incorporate energy grids capable of powering a ``clean energy future'' for  America. Her Republican opponent, Donald Trump, has said he wants to cut funding to the Environmental Protection Agency and promote energy use from ``clean coal.''  Trump also says he wants to support ``investments in transportation, clean water, a modern and reliable electricity grid'' and "other pressing domestic infrastructure needs." 
After piling into cleantech amid a surge of environmental enthusiasm about two decades ago, VCs shied away when several high-profile hardware investments soured. Solar-panel technology company Nanosolar Inc. ended up auctioning off its assets in 2013 after raising hundreds of millions from VCs including Benchmark Capital and SAC Capital. Another, Solyndra, received more than $1.5 billion in total funding from firms including RockPort Capital before going bust in 2011 and leaving taxpayers liable for about $500 million in federal guarantees.
Many of the dominant technologies of the time also had high upfront costs and long horizons for growth, making it difficult for VCs to generate the returns necessary to please their investors. Some of Silicon Valley's top investors, including Kleiner Perkins Caufield & Byers and Khosla Ventures, bet big on cleantech and got burned. In an interview on Bloomberg Studio 1.0 airing Oct. 30, Vinod Khosla blamed the fickleness of Wall Street investors and an overemphasis on government subsidies for his firm's cleantech failures.
"Cleantech is an important area," Khosla said. "I'd rather try and fail than fail to try something that's really important. So we made some mistakes—I'll tell you, plenty of mistakes. My life is full of way more mistakes than successes, but I don't look at my failures. I look at the successes that you give a chance to happen."
As cleantech continues to weave software and analytics into its approach, it's taking on a different sheen. "A lot of companies that do things that benefit the environment who would've considered themselves or called themselves 'cleantech' when it was a good thing, will call themselves 'smart cities' these days. And we're one of them," said Marshall Cox, Radiator's founder and CEO.
As the role of city governments, corporations, startups and investors blur when it comes to smart city investments, VCs are learning to get along. Shaun Abrahamson, co-founder of the city-focused venture firm Urban.Us, views cooperation with established companies—and especially governments—as a necessity for VCs as more startups tackle the physical, urban environment.
"I won't say that VCs are in love with regulators—that's probably a stretch—but I think a lot of them are seeing that trying to ignore or circumvent regulators is a very poor strategy," Abrahamson said. The smart city industry also attracts a breed of entrepreneur who seeks to build both economic and social value, he said. "There's definitely some mission shift for founders, so venture and VCs, to some extent, are following."
—With Emily Chang
(
Updates with U.S. presidential candidates' views on infrastructure and energy. An earlier version of this story was corrected to remove a reference to VantagePoint Capital investment in Solyndra.
)
Before it's here, it's on the Bloomberg Terminal.
LEARN MORE