BOE Buys About 2 Billion Pounds of Company Debt in Brexit Buffer
By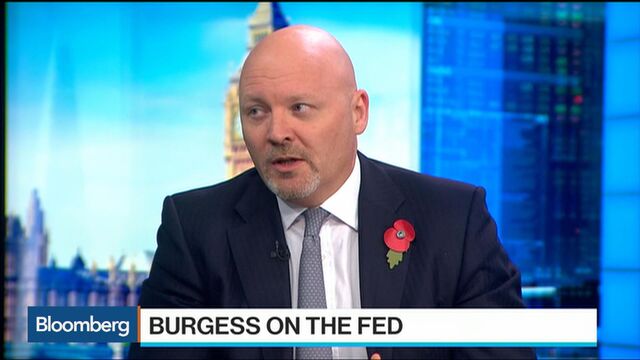 The Bank of England bought almost 2 billion pounds ($2.4 billion) of corporate bonds in the first month of a purchase program, marking a rapid start in an initiative designed to support the U.K. economy following the Brexit vote.
The central bank added about 435 million pounds of bonds last week, raising its holdings to 1.99 billion pounds, based on an update published on its website on Thursday. Purchases exceeded 500 million pounds in each of the previous three weeks of the program.
The BOE has already spent about 20 percent of a budget intended to last 18 months as it seeks to hold down borrowing costs and spur investment amid uncertainty caused by the U.K.'s vote to leave the European Union. The August announcement of the plan, coupled with an interest-rate cut, helped fuel faster-than-expected economic growth last quarter, based on figures released on Thursday.
"It's a strong signal to the markets that they're acting as a backstop," said Lionel Pernias, a London-based portfolio manager at AXA Investment Managers, which oversees 679 billion euros ($741 billion). "It shows they're there when needed most."
The institution started buying investment-grade corporate debt on Sept. 27. Its purchases include sterling debt from U.K. companies and from overseas businesses with significant operations in the country.
The effect of BOE bond-buying on debt markets has been countered by a tumble in the pound that has deterred overseas investors. Average borrowing costs in sterling have climbed to 2.59 percent from a record-low 2.06 percent in the days after the BOE's August announcement, based on Bloomberg Barclays index data.
The U.K. economy grew 0.5 percent in three months ended September, surpassing the 0.3 percent median forecast of economists in a Bloomberg survey. That may limit BOE Governor Mark Carney's ability to pursue further stimulus because of the risk posed by inflation.